Online shopping is getting increasingly popular, with consumers flocking to the internet rather than the high street. As the popularity of online shopping grows, small businesses need to capitalise on the trend and get online. An online presence is an absolute must for small businesses in today's society. You can either create an e-commerce website to be an addition to your existing business, helping to increase revenue, or you can start an online business from scratch.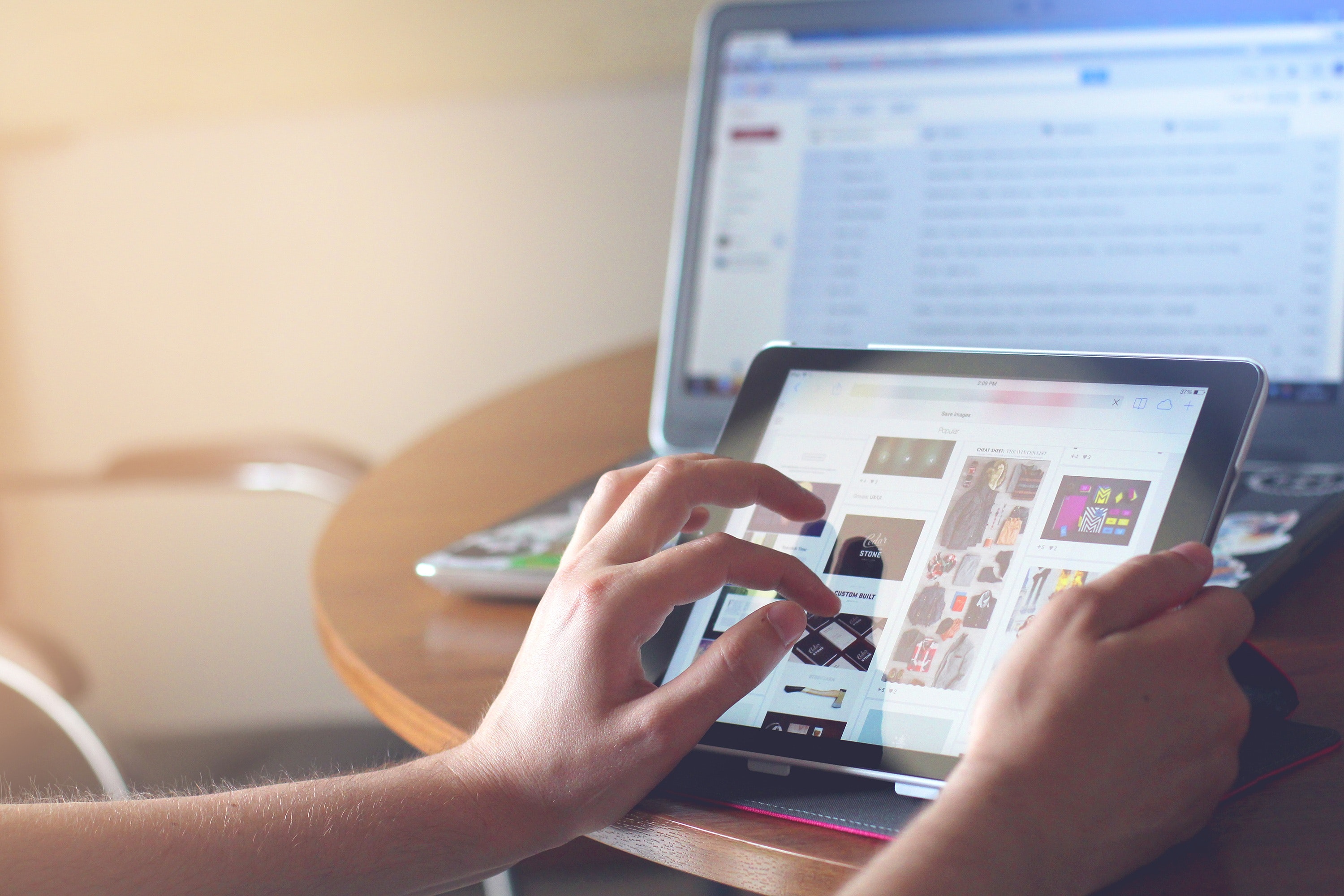 To help with the profits of your business and growing your business, it is essential to get online. Here is how to start an online business and start reaping the rewards of keeping up with consumer trends.
Idea, name and business plan
To begin with, like any business you will need a business idea. If you believe you have a good idea which there is a need for and which could work as a business, then there are a number of other factors that you need to consider. As a business, you will either offer a product/s, or a service, and you need to carry out extensive market research to decide if your business is possible. Market research can help you plan and map out how to set up a business, give you an idea into start-up costs, the type of funding available to you, the pricing that you should set, the potential customer base and your competitors.
After carrying out a sufficient amount of market research, you will need to create a business plan. A business plan is a great way to visualise and is essentially your business in a document. A business plan is a working document that you can always add to and change over the course of time. It's also essential for when you are trying to get funding for your small business.
You will also need to come up with a name for your business. When it comes to naming the business, make sure that both your business name and the domain for your business website are available. It's easier for customers to find your website when the website domain name is the same as the business name. If they are not the same, it can lead to confusion and it could even lead to loss of business as any potential customers may be misdirected.
Start from scratch or use a third party platform
When it comes to starting a website for your business, you will need to decide whether you will build an entirely new website or use a third-party platform like Amazon, eBay or Etsy, which can offer you a place to sell your goods. There are both pros and cons of each.
If you create your own website, you are able to have full control of the website, you won't have to deal with third parties, you can focus on building the best possible site for your customers. In the long run, this method is ideal as your website and business will grow, your products will not be listed with other competitors and you won't have to pay a third party any fees. On the other, third-party platforms have millions of customers which can help with the exposure of your business.
It is advised that thorough research is carried out to find out the best option for each individual business idea. Every business differs and is unique, therefore careful consideration will needed when deciding on the method of creating a website.
Build your site
If you have opted to avoid using third-party platforms then you will need to build your website. The type of website you create will depend on multiple different factors including your product or service, the funding available and the professionals involved. It is advisable to hire a web designer that has prior experience with building websites such as the one you want for your business. You will need to make sure that your vision is aligned with the web designers in order for the website to be right.
Some of the things you need to consider when designing your website are:
The user experience – it needs to be easy to use and navigate to create a smooth experience for your customers.
The aesthetics – does your website look appealing? You will also need to look at the colour theme, the setup and organisation of text and images.
The website logo – the logo again will need to correlate with the website aesthetic and the business name.
Mobile responsive – it's essential that you have a website that is mobile responsive because it needs to allow customers to shop via their smartphones, which is becoming increasingly popular. Google also penalises websites that are not mobile responsive, therefore it can damage your Google rankings.
Payment options
You will need to consider what online payment system you will be integrating within your site. Some of the biggest names that provide payment services in the UK are Amazon Pay, Paypal, WorldPay, Stripe and Shopify. They all have pros and cons, and again this will need to be looked into as the best option for you will depend on your business. Some offer no sign-up fees, others offer competitive transactions fees. Additionally, the payment system is something you will need to think about when building your site to ensure that your preferred payment system is able to integrate easily.
SEO
Once you have your site put together, you will need to optimise your website for search engines. A website can be brilliant, but if the SEO is neglected, it will simply fail to gain an audience and traffic. Therefore, it's essential to build up the SEO of the website. For SEO purposes, you might even want to consider adding a blog to your e-commerce site. A blog can help you gain an audience, by providing relevant helpful content. For example, if you are selling baking equipment online, you might want to share recipes on your blog. When it comes to SEO, you will need to focus on both on-page and off-page optimisation to make your website ready for search engines.
Social media
A social media presence is incredibly important if you want to get your brand out there and start attracting potential customers. Social media is one of the best ways to market your business. Therefore, once you have successfully set up your business website, it's time to invest in social media. If you already have existing social media accounts because your online website is an addition to your existing business, you need to promote your new website. You can set competitions and incentives to get followers to visit your website.
More on starting up and getting your business on social media.