For our latest success story we talk to Simon Bradley, our partner at WPA healthcare. Simon talks about what its was like to start working for yourself to some of the biggest challenges he faced.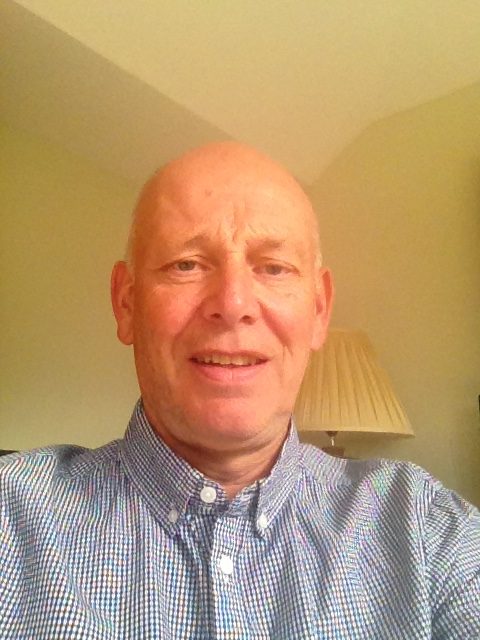 What inspired you to take over a franchise business, over a start up?
The big benefit of taking over a Franchise business is that you 'buyin' to a proven business model that works and all the support that the franchisor brings to your business. With WPA they have been providing Private Health Insurance for over 100 years. They know the business and it has grown behind great products and excellent customer service.

What were some of the biggest challenges you faced while taking over the franchise?
I guess the biggest challenges were getting to know the products and the new culture of WPA. But everyone was really helpful and supportive, coupled to an excellent training programme both in-house and in the field to really get you off to a fast start.
The pros are detailed above, but it's the proven business model you get. Follow the model, work hard and the results will show. So, unlike starting up your own business and making mistakes as you go along-with a franchise you avoid all this pitfalls and have the franchise model to ensure your business grows and you are more successful. As to con's, it's really a matter of perspective. If you don't like following a process, and are not prepared to work within the framework of the franchise agreement you will not enjoy franchising and you will not be successful. Otherwise I don't see any other cons to the franchise model.
Do you think prior business experience is necessary to running a franchise?
I think it helps but it is not essential. Clearly if you've worked in a business environment, particularly with a sales led focus this would be a benefit in working in a WPA franchise. But the training and development and on-going support of the franchisor is extremely thorough and if you follow that and work hard you will be successful. And within WPA we have new Healthcare Partners from all walks of like.
How do you deal with being an independent business owner, yet still having to meet certain expectations and guidelines set out by the franchisor?
It's great fun and extremely empowering to run your own business. I wish I'd done it years ago. As we are highly regulated and work within the finance industry we are not targeted by WPA to sell any specific amount of business. The key is to sell responsibly, and we operate with all our clients and customers on a very consultative basis. The expectation of the franchisor is that we follow the WPA model and the operating guidelines within the franchising manual. After that we are free to run our business in the best way we see fit.
What made you decide to open a WPA franchise/How did you choose which franchise to open?
Personally I had worked in the Grocery industry for over 30 years, and wanted a change. The work no longer gave me job satisfaction and I needed a change of direction and I had always considered working for myself but never did it. I chose WPA as they had been the Private Healthcare provider when I worked at Dairycrest Limited a big dairy company. While I was not aware of who WPA were, they provided excellent help for me and my family while at DC and so when I looked at franchising they seemed a good fit. As they have a great reputation in the industry and the focus is on sales. Which is the work I did when I worked in the Grocery industry.
Having a niche business, how did you market yourself?
To drive my business I first put together a detailed business plan which I presented to WPA before I took over the franchise. Within this I put a big focus on networking to raise profile of both WPA and myself with the post coded area I have responsibility for. Coupled to this, I took responsibility for telesales activity and working with personal introducers like IFA's to pass me referrals.
How do WPA differentiate themselves from other franchises?
It is difficult to generalise across the franchising industry. WPA are a long standing member of the BFA (British Franchising Association) and have been operating for 100 years. We have over 80 Healthcare Partners across the UK and that number is growing every day. I just know we are a highly ethical business, where the customer comes first and that's why I like WPA so much.
What is one piece of advice you would to an aspiring franchisee?
Be persistent!
For more information on franchising, visit our 'Franchise' section. Alternatively check out our other success stories.