Cloud computing has truly transformed information technology, and the way we store and access data. However, the jargon associated with this new era of computing can be confusing to many business owners.

Here, Richard Kennedy answers some of our fundamental questions about cloud computing, and how small businesses can benefit.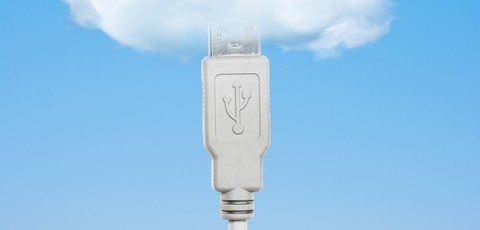 What is cloud computing?
Cloud computing is where files, data, applications or IT Infrastructure are hosted by a third party, and accessed via the Internet, instead of on-premise on a local server or PC (personal computer).
How much is it going to cost?
The cost of moving to the cloud will largely depend on the services you choose and the vendor. With cloud, one thing you can be guaranteed of is that you will only pay for what you use. It is important to remember that cloud solutions are not always the cheapest option, and choosing cloud can often be a benefit driven decision. However, the subscription pricing models do mean cloud is very affordable.
Will my team need training?
Specific training should not be required – moving to the cloud is not like buying a new accounting system. Essentially all that will change is the way in which you access your IT and applications (depending which cloud services you choose).
Are there trials available?
Yes, most cloud vendors will offer a free trial so take advantage of this.
Is the cloud safe for my customer data?
One of the biggest concerns for businesses is security. However, cloud computing offers better security than what is affordable on-premise. In fact, a Microsoft study highlighted 94% of businesses who adopted cloud saw an improvement in security, spent on average 32% less time during the week managing security and 35% of businesses claimed they spent less on fighting malicious threats.
How will it benefit my business?
Cloud computing offers seemingly endless benefits, from accessibility and affordability through to security and reliability. How the cloud will benefit your business will largely depend on your business needs – what is good for one is not good for all. When considering the cloud it is important to define your requirement and identify if the cloud is a good fit.
Do I need to be IT savvy to use it?
You wouldn't need to be any more 'IT Savvy' than you would to manage on-premise IT. Anyone who is computer literate will be able to use this with ease.
What are the best platforms for small businesses?
There is no hard and fast answer to this question. What is 'best' will come back to what is required and the priority you place on the benefits; for instance, some businesses will place a priority on price where others might be more concerned with reliability.
How long does it take to set-up?
Very quick. Foor example, on our platform, it is possible to spin up a cloud server in less than 30 seconds.
What should I look for in a cloud provider?
When looking at cloud some key things to consider would be:
Resilience – We'd recommend N+1 redundancy, this means If there is a failure the back-up clicks into place and takes over, ensuring continuity.
Reliability – uptime is really important, you should look for an uptime of at least 99.995%.
Transparency – ensure all costs and services are outlined in your SLA, this will mean there are no nasty surprises on the bill.
Equally as important, is what to avoid. We'd recommend choosing a partner that owns their own hardware – in cloud there is a lot of 'white labelling'.
About the Author
For further information about free trials or the implementation of Cloud systems contact Head of Cloud Computing Richard Kennedy at The Cloud Simplified.