As a self-employed professional, getting a mortgage can be challenging. Banks and lenders may not take a holistic view of your income or accurately assess affordability based on your total earnings.
As a result, you could end up with a loan that doesn't reflect your true borrowing potential; with an interest rate that penalises you just for being self-employed.
At Company Bug, we're committed to providing the best possible products & services for our members and that is why we have teamed up with CMME; one of the UK's leading mortgage specialists for limited company directors, contractors, freelancers, and self-employed.
So, whether you're interested in buying a new home, remortgaging or a buy-to-let property CMME can help.
Borrow up to 5 x your annualised income
Some of the most competitive rates in the market
Deals designed exclusively for self-employed professionals
Experts in complex income
93% of client applications are successful
CMME has helped over 25,000 clients get the mortgage they deserve
Having helped thousands of independent professionals obtain the mortgage funding they require, CMME are ready and able to help you finance your new home or property. Simply fill in the form below to get the process started.
Self-Employed Mortgage
Guides and Tips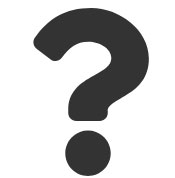 CMME's experienced advisers answer some of the most frequently asked questions on mortgages for the self-employed.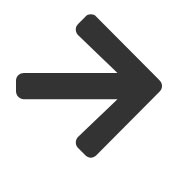 If you need more information, check out this handy five step guide to help you get through the process of getting a self-employed mortgage.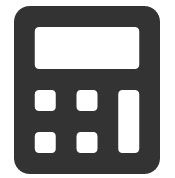 Work out how much your monthly payments and total cost of the loan would be on both a repayment and interest only mortgages.
Top Mortgage Tips
Ensure your cv is up to date
Make sure you have a copy of your most recent cv to hand when putting together your mortgage application. It's important to be able to show lenders not only how much income you have, but also how long you have remaining on your contract.
Avoid lengthy breaks between jobs
There are many perks to working as a self-employed professional, not least being able to take breaks between contracts should you wish to. This is great for holidays or similar. However, you should try and avoid taking breaks of anything more than 6-8 weeks. This is because lenders want to see consistent income and work flow stretching back 12-24 months prior to your mortgage application – long gaps between receiving income payments are not viewed favourably.
Be realistic about your repayments
A common mistake many professionals make when searching for a self-employed mortgage is being unrealistic when it comes to estimating their repayments. It's really important when putting your mortgage application together that you make sure the repayments you commit to are going to be affordable for you.
Have at least a 10% deposit
Most lenders will require you to have a good-sized deposit when you apply for a self-employed mortgage. Not so long ago it was possible to secure a mortgage with just a 5% deposit, but those days are gone now. Ideally, you should aim to have at least a 10% deposit ready to pay upfront.
If suitable, look for mortgages that allow additional payments
Some self-employed professionals may find themselves with more money than they need on a regular basis thanks to high-value or frequent contracts. If this sounds like you, you should try to find a mortgage that allows you to pay chunks off in addition to your regular monthly repayments. This will enable you to take maximum advantage of your position and pay-off more of your mortgage quicker.
Self-Employed Mortgage Lenders
Mortgage Deals of the Week
Check out the mortgage deals of the week here.
Company Bug are not authorised to offer regulated mortgage advice. Company Bug are introducers to CMME.
Your home may be repossessed if you do not keep up repayments on your mortgage.
CMME is a trading name of CMME Mortgages and Protection Limited. Authorised and regulated by the Financial Conduct Authority (FCA reg. 414798). Registered in England No. 04886692. Registered Office: Albany House, 5 Omega Park, Alton, Hampshire, GU34 2QE. Please be aware that Commercial Mortgages, Overseas Mortgages and some Buy To Let Mortgages are not regulated by the Financial Conduct Authority. Calls may be recorded for training and security purposes and to improve the quality of our services.