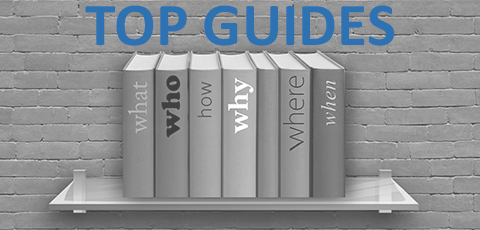 We have hundreds of guides on Company Bug, covering everything from what to consider before starting up, to employing staff, dealing with taxes and expenses, and how to set up an online presence for your business.
Business Guides
Beginners guide to starting a business – This guide breaks down all that prospective entrepreneurs need to know before starting a business.
Beginners guide to franchising – The guide highlights all the essential elements of the franchise model, from the pros and cons of franchising to financing a franchise.
Funding a small business – A breakdown of all the funding methods available to small businesses.
Social media for small businesses – A guide for small businesses on the most suitable social media platforms for their business.
Limited company insurance – A concise guide on limited company insurance for business owners. It cover professional indemnity insurance to tax investigation insurance.
Guide on hiring employees – The guide highlights how to recruit for your small business, highlighting where to look for employees to keeping company culture in mind.
Guide on becoming a contractor – This guide focuses on being a self-employed contractor.
SEO guide – The guide breakdown all there is to know about SEO and how small businesses can optimise their websites.
Payments – This page gives you all the letter templates you will need when dealing with late payments and debt collection.
Business banking – This guide highlights all the things small business owners need to consider when choosing a business bank account.
Limited company expenses – The guide features all the expenses you are allowed through your limited company.
Guide on company dividends – The guide breakdowns all you need to know on company dividends and simplifies a complex topic.
Starting a part-time business – The guide focuses on running a business on a part time basis.