New FCA rules which will restrict the amount of money novice investors can inject into crowdfunded businesses to a mere 10% of their assets have received a mixed reaction from the investment community.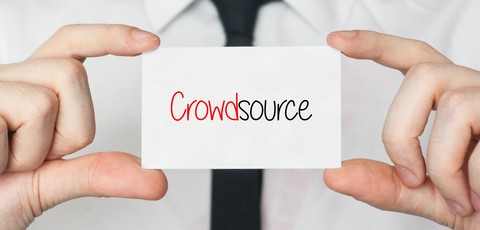 Last week, the Financial Conduct Authority published a policy statement (PS14/4) which outlines the 'new regime that will apply to firms operating loan-based crowdfunding platforms' from April 1st. The statement also updates the regime that governs investment-based platforms.
New rules for loan-based platforms
Some of the key proposals issued by the FCA last week include:
Information related to loan-based lending platforms must be clearly presented, and platforms must not downplay the risks associated with peer-to-peer lending.
Under the new rules, peer-to-peer lending sites will have to ensure that loan repayments continue to be collected, even if a platform itself runs into difficulties (or collapses altogether).
Any information which compares the interest rates of peer-to-peer lending with 'high street' rates must be fair, clear, and not misleading.
These new rules associated with loan-based platforms appear to have been well-received, however a new rule aimed at investment platforms has received a mixed-reaction from within the industry.
New rules for investment-based platforms
From 1st April, private investors will not be able to invest more than 10% of their assets each year in crowdfunded platforms (this figure excludes property assets).
The FCA says that the new regulation has been put in place to "protect the vulnerable, such as young and elderly people and those with learning difficulties" – groups which are apparently more likely to be influenced by 'emotive advertising', or influenced by social networks.
The FCA points out that the 10% limit reflects the risk of this type of investment – most start-up businesses fail completely, resulting in a 100% loss for investors.
However, the new rules may not be as restrictive as the headlines suggest; after an individual has invested twice in crowdfunding initiatives, their status can be changed to that of an 'experienced investor', and the 10% will no longer apply. This can be achieved by filling out a form, and self-certifying.
The 10% restriction only applies to private individuals. Savers advised by professional advisers, and others linked to corporate finance firms or certified as 'high net worth' are excluded.
Industry reacts
Founder of the Crowdfunding Centre, Barry James, said that ordinary investors would be locked out under the new rules; "…the infamous 10% rule, however it's dressed up, takes the crowd out of equity crowdfunding. Over the centuries Britain has led the world with inventions and innovations – and then thrown away that lead."
Co-founder of AIM and PLUS markets, Stephen Hazell-Smith, was equally scathing – pointing out that the French regulators had "opened the doors" for its adult population to invest in crowdfunding initiatives as they pleased, however "our regulator has taken the crowd out of crowdfunding by putting in place rules on just who may be permitted to be an investor."
Others, however, welcomed the new rules:
Talking to the BBC, Samir Desai, co-founder of the Funding Circle said: "It's putting in place sensible operating principles that you would expect in any financial service company."