Getting tax right requires careful planning. Whether you are a sole trader, a business owner with staff, or a higher rate taxpayer, you need to be talking to your advisors and keeping your eye on the ball.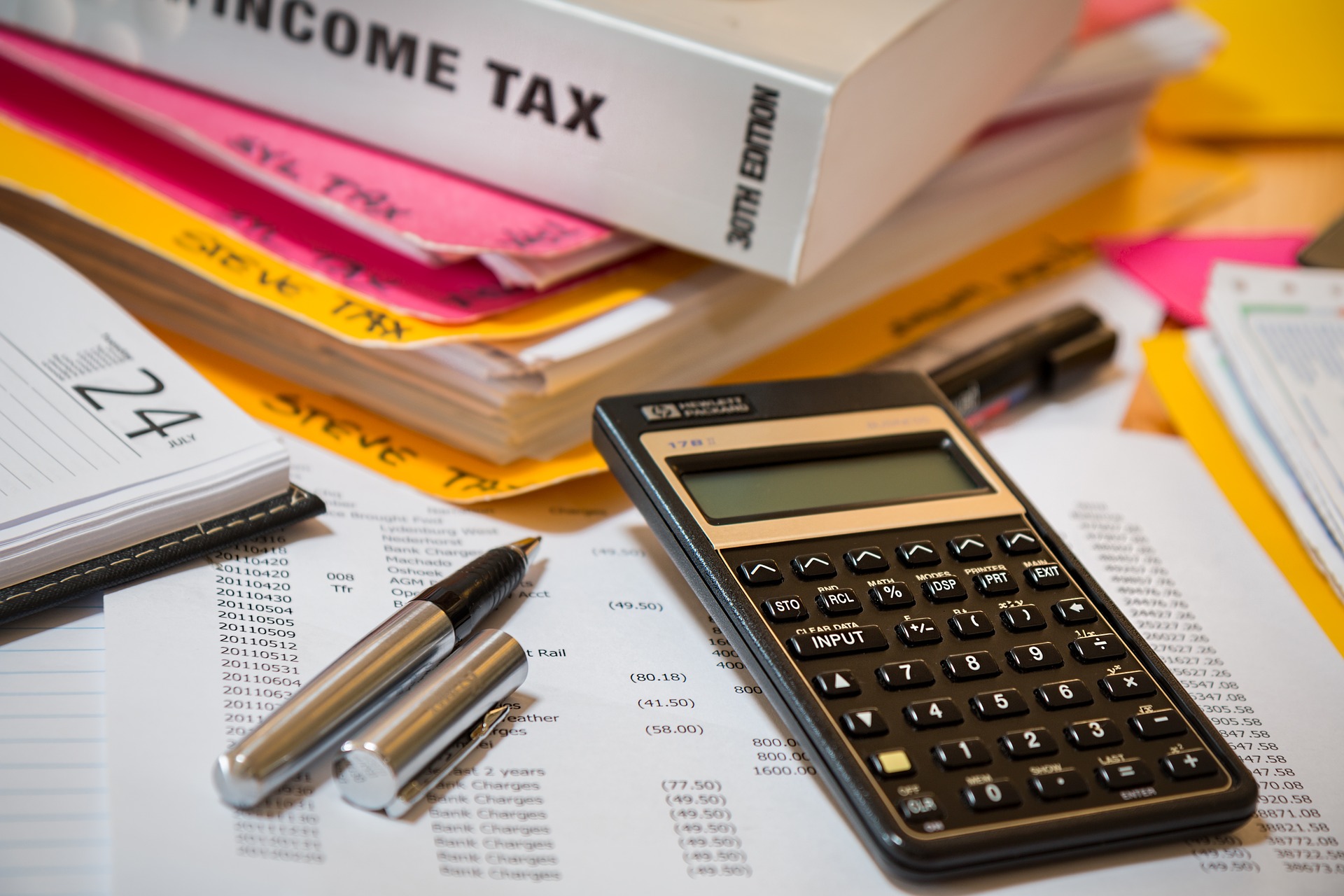 Here, Jonathan Amponsah from The Tax Guys goes through a few areas where tax can be overpaid, and a different approach may be needed.
Claim expenses you may have missed
Where you've incurred expenses wholly and exclusively for the purpose of your trade or business and you have evidence to back this up, these should be claimed first. Then review and claim the following areas which are often overlooked:
Use of home as an office – For example, if you're self-employed with 4 rooms in your home you may use one as an office. A reasonable method will be to divide the number of rooms you use for business or the amount of time you spend working from home. So, assuming your electricity bill for the year is £400 and all the rooms in your home use equal amounts of electricity, you can claim £100 as allowable expenses (£400 divided by 4). The suggestion here is to avoid claiming the full £100 so it is clear that you are not using the room solely or exclusively as an office and that the room is also used as your private residence.This is to avoid the room becoming a full commercial space and thereby losing some capital gain tax relief on it when you later sell your home.)
Provision for directors' remuneration to be paid up to nine months after your accounting year
Bad debt provision (make sure you have taken steps to recover the money)
Interest paid, including on loans you have made to the business
Warranty provisions
Lease premiums
Stock provisions, especially in cases where items of costs are worth less than they cost
Pensions
Pensions might seem like a rather dull subject; however, they do provide one of the most tax efficient ways to save.
Pension contributions currently receive up to 45% tax relief. For example, a £1,000 investment into a self-invested personal pension (SIPP) benefits from 20% basic rate tax relief (£250) added automatically. Higher-rate taxpayers can claim up to a further £250 in tax relief, while 45% rate taxpayers can claim back up to £312.50.
Contributions in excess of the annual allowance (currently £40,000 for most people) will be subject to a tax charge. Remember you can't normally take money out of a pension until you're 55 (57 from 2028).
But if you're a director of your own company, it is possible for the company to pay into your pension pot, such as a SIPP or SSAS, for you as part of your remuneration. Then instead of merely leaving the funds in there until you are for example 55, you can leverage the funds and get a second bite of the tax cherry.  How? These pension schemes, subject to certain rules, can be used to buy things such as a commercial property, and the rental income gets additional tax benefits. Not bad is it? But as with all the guidance and tips given in this article, please do speak with a qualified professional before proceeding with any tax or investment decisions.
Your income recognition policy
If you normally receive money before carrying out work, the income should be shown in your accounts when you've performed the work. And this should be matched with the costs and expenses of doing the work. By not reviewing this, you could be paying more tax earlier than you should do. Let's say you've received £5,000 in March for training courses or website development work to be delivered in April. You would need to make sure this is not shown as income (hence profits) in your March accounts to avoid overpaying your taxes early.
Capital Gains and losses
You are allowed a tax-free capital gains allowance of £11,700. Just like your muscle, if you don't use this allowance, you lose it. If it makes financial sense to sell some of your investments, then doing so just before the tax year and just after the tax year will reduce your tax bill. Why? Because you get to use two allowances and defer the tax on the second sale until January 2021.
And depending on your level of gains, you may not pay a penny in tax.
For example, if you have gains of £23,400 from your investments and you decide to sell all in one go, you'll pay £2,340 in capital gains tax (£23,400 minus £11,700 taxed at 20%).
But if you spread the gains over two years and you sell £11,700 in March 2019 and another £11,700 after 6 April 2019, you will have no tax to pay. This is the power of planning. By failing to plan, you will pay £2,340 more tax than you should have.
Where your investments have not done well or have fallen in value (as many cryptocurrency or bitcoin investors have found), then selling them before the tax year means that you get to crystallise any losses you've made which can then be used against any profits from your other investments or carried forward into future years.
Utilising income tax allowances
The first thing to consider is your level of income and the total tax-free allowances you get. If you add up the income tax allowance, savings allowance and dividends allowance, you get around £14,850 tax-free income for a single person and £29,700 for a married couple. The action to take here is to generate sufficient income to fully utilise the personal allowances.
However, for higher rate taxpayers, the personal allowance is reduced by £1 for every £2 of income above £100,000. What this means is that for those with an income band of £100,000 to £123,700, the effective rate of income tax is 60%.
The action point here is to reduce your taxable income by making pension contributions or transferring other income-producing assets to your spouse. However, you do need to take care of this and get expert advice/help.
R&D tax relief
Normally when you incur a legitimate business expense wholly and exclusively for the purpose of your trade, you get to claim 100% of these expenses against your business income to reduce your tax bill. But what if the tax rules allow you to claim a lot more than 100%? Say you get to claim £230 even though you've only physically spent £100?
Well, that's exactly what the Research and Development (R&D) tax relief allows you to do. So, if you have a company in the creative, engineering, software or any innovative industry where you're solving difficult problems for customers and raising the bar in your industry, please speak to your accountant or a specialist tax adviser about R&D tax relief before 31 March.
Many companies miss out of this valuable relief due to lack of awareness as well as the misconception that R&D is only available to big Laboratories and pharmaceutical industries.
Explore Enterprise Investment Scheme (EIS)/Seed Enterprise Investment Scheme (SEIS)
The above schemes offer some very generous tax breaks in the form of income tax refunds, free capital gains tax and free inheritance tax for investors. Essentially if you invest in an SEIS registered business, you get to claim 50% of the investment back against any tax income tax you've already paid at source. Plus, you don't pay any capital gains tax if you sell the investment at a profit after three years. There are conditions to meet so please speak with a qualified adviser before proceeding.
Don't miss out on your ISA allowance
Always consider making full use of the stocks and shares ISA allowance.
If you're over 18 and a UK resident, you can contribute up to £20,000 to stocks and shares ISA this tax year and there's no UK income or capital gains tax to pay on your investments. And although it's designed for the long term, you can take money out if you really need to.
A word of caution here though. Please speak with an Independent Financial Adviser first about your investment requirements.
Make Your Tax Digital
If you're a VAT registered business, then you're probably aware that from 1 April 2019 you will have to keep your records digitally and provide your VAT return information to HMRC through a Making Tax Digital (MTD) compatible software. If your system is not compatible you may not be able to submit your VAT returns and risk incurring VAT surcharges. To reduce the impact of MTD on your business and avoid unnecessary costs, start planning now and delegate this task to your accountant, bookkeeper or relevant in house personnel.
In summary
This should be enough to convince you of the importance of planning.  Spend some time with your accountant and financial adviser, decide on the actions you need to take, and you may get a happy surprise when you see your next tax bill.
More on tax saving tips for small businesses and limited company expenses you can claim for.