According to a recent survey, 49% of all nurseries in England do not make profits. This may come as a surprise to many parents who believe childcare costs are too high. Not only this, but a recent article by the National Day Nursery Association (NDNA) also stated that nurseries are now closing ahead of 30 hours due to low funding and wider business pressures.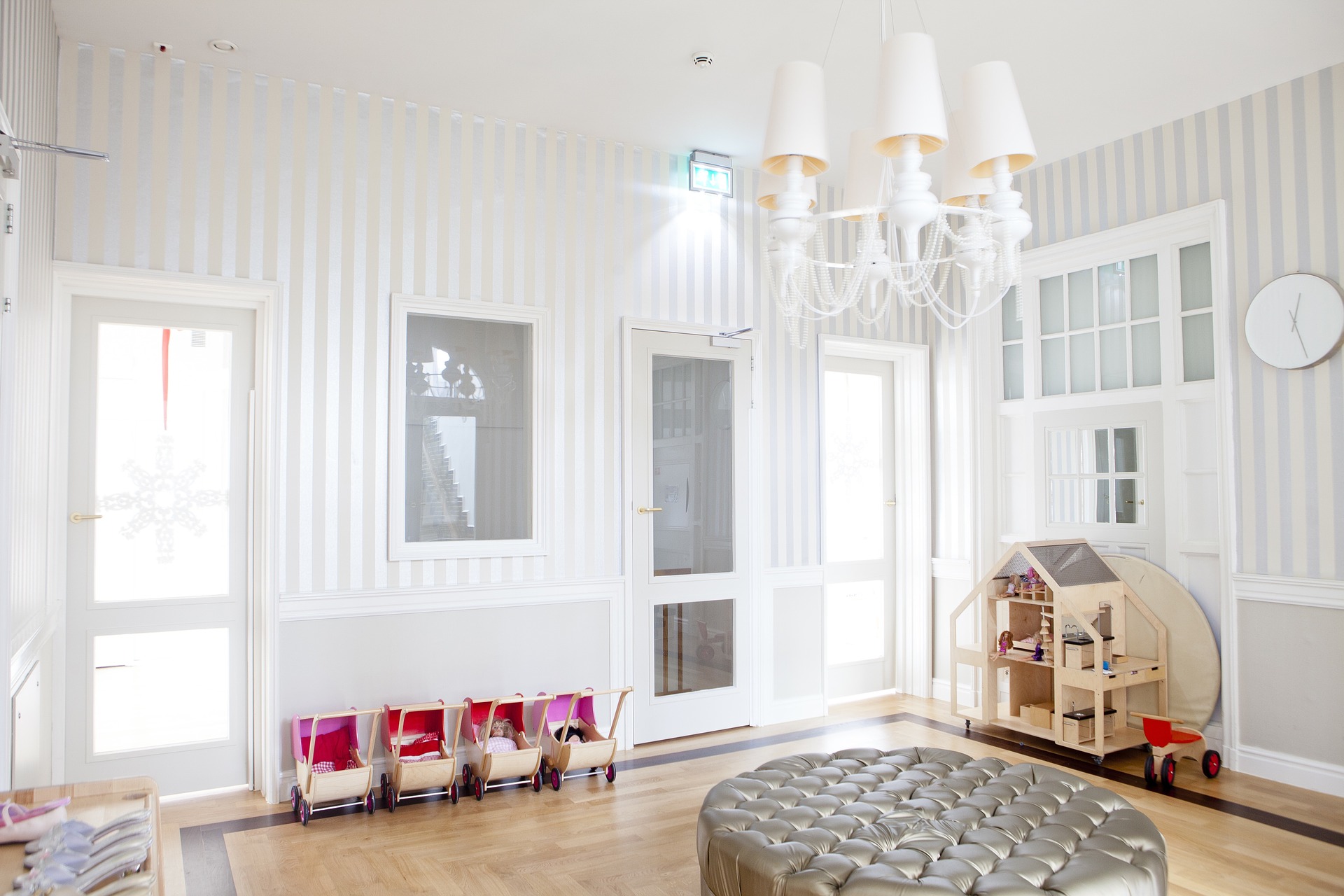 NDNA Chief Executive, Purnima Tanuku OBE, said: "The nurseries closing tend to be small but much-loved and long-established preschools". This article by Jonathan Amponsah, the CEO of The Tax Guys looks at 7 ways these small but much-loved nurseries can improve their finances.
Review your business model and target market
A business has to make a profit and the childcare sector is no exception. Does the Free Hour Funding affect certain demographics or is it across the whole of your setting? Do you target a certain age group? If not do you know which age group makes you money? Could you carve out a market-dominating position? In a recent case study, a nursery which has been making losses for the past four years closed a part of the setting and focused mainly on a certain age group. Within six months, the nursey started to generate profits. The owner had her life back and is now considering opening a chain of nurseries. Knowing your target market and serving them well is a key profit driver.
Know your numbers (occupancy rate)
The numbers of your nursery do tell a story. Understanding these numbers is important for improving your finances and making certain decisions. One key number is your occupancy rate. Knowing this can help you make a decision on how to leverage the Free Hour Funding (see below). Other important numbers include your break-even number, debtors figure and net profit percentage (or if you're making a loss, your preferred profit figure.)
Strategic use of free hours funding
There's a saying that the most powerful word in marketing or business development is the word FREE. And many businesses have used the word to massively improve their finances. Here are four ways nurseries can follow suit.
Firstly, if you have excess capacity (say 70% occupancy rate) then use the free hour funding as a marketing tool. You have to pay for the rent and the staff whether you're full or not. So, if you offer say one month free childcare (this could be a powerful message in your area, depending on how you use it) and it costs you say £2.50 for lunch for say 20 days in a month, your cost for the month will be £50. If this attracts a new child to the setting, and the child stays for say three years, the effect on your profits cannot be underestimated.
Secondly, you can only allocate the free hours to days or sessions where you have low occupancy (Mondays and Fridays). Review the attendance profile in your setting to confirm the days and numbers. Here you will be getting some funding and contribution towards your fixed costs.
A third way to leverage the free hour funding is to consider increasing the average spend per family by adding ancillary products and services and charging for all other services used (nappies, late pickups and others)
And finally, the fourth way; some successful settings recover the losses from the Free Hour Funding through the half terms and holidays where parents are required to pay the full cost of childcare.
Avoid cash and profit leakages
Very often the hidden cash within most settings is vastly ignored.  Many settings struggle with cashflow due to a combination of lack of marketing, low profits and lack of financial forecasts and fee collections.
For example, did you know that if you make, say, 10% profit margin and a parent owes you £1,000 and never pays, you have actually lost a whopping £10,000? So, in other words, you will need to get a fee of £10,000 to make back that £1,000 you lost (10% of £10,000 = £1,000)
And what this means is that if you don't make that £10,000 in fees, then you're having to borrow to fund that amount to keep you going.
What about profits? Do you have a profit system in place to ensure that increases in the minimum wage and pension contributions are passed onto parents? Or do you simply absorb these? Is it time to increase prices? If you're making say £100,000 a year, you could get £10,000 within your setting if you increase prices by 10%. You might think 10% is too much. Well, inflation is currently at 3% and pension costs are going up to 3%. So, you're actually increasing fees by only 4%. And there are ways to makes small fee increments without losing clients. Most parents will understand. Will they take their kids elsewhere due to a 4% rise?
Once these profit and cash leakages are blocked, nurseries would see an improvement in their finances.
Leverage your fixed costs (property)
For most settings, rent is likely to be the second biggest cost in running the nursery. Could you leverage the building and get additional income streams by offering additional services. These can include after-school clubs, parties at the weekends, or using the space for clubs in the evenings? Or could you acquire the property in a tax efficient manner?
Have a profit mindset
This is perhaps one of the most important factors to improve your finances. Profit is one of those emotional words that can sit uncomfortably with nursery owners. Yet running a childcare business is very difficult. To deliver good quality childcare, you must embrace the profit mindset and make an acceptable level of profit. Systems must be in place to measure and monitor the level of profits. Without these, your childcare business will simply not survive in the long run.
Seek the right professional help
Most nursery owners only meet their accountants at the end of the year to sign off the accounts and returns – without really understanding the numbers of their business or how to improve them. Seeking the right help, getting the right information at the right time and making a conscious business decision to improve the finances is another key attribute to turning a loss-making setting into a profitable one within a short space of time.
More on running a nursery and small business funding.