Starting a day care nursery can be a rewarding experience as you are able to influence and teach young children at a very early point of their lives. And there will always be a requirement for child care, so if you do it in the right way you can create a profitable business from it. From targeting busy professionals who are not able to look after their children during the day, to parents who want to push the development of their children, there will always be clients to attract.

If you have a natural maternal streak or get along well with children, then opening this particular business may be for you. To be a successful entrepreneur you can start out from home or rent/buy a premises, there are ample amount of opportunities to start and grow your business in this area.
Day care nurseries provide childcare to children from birth to five years. You may be able to set a different age range, for example you might not have the facilities to deal with newborns; so you could opt for the two to five year old age range. The typical operating hours for a day care nursery are between 8am and 6pm, however again as the business owner you can choose when you want yours to open. Day care nurseries must also be registered with Ofsted, and thus comply with their rules and regulations.
According to figures released in 2016, the daycare nursery business industry is worth £4 billion in the UK. There are approximately 23,500 daycare nurseries, employing around 188,000 people and providing childcare for around 1 million children.
The skills, training and qualifications you need
The qualifications you need will vary depending on your involvement in the day-to-day operation of the business. You don't need any formal qualifications if you are solely just running the business side of things, without actively providing childcare. However, you will need to have fully qualified staff. You will need to have at least one manager to operate and manage your day care business, and the manager needs to have a level 3 or above in an early years education qualification. Assistants will be required who need to be qualified at level 2, who can then progress to level 3. As the business owner can set the requirements of how highly you want your staff to be qualified, however you may need them to have these minimum qualifications to pass the Ofsted registration.
For you to effectively run your business you will need to be passionate and driven. You will also need to be self-motivated, especially if you are the sole owner of your business, and you should be able to motivate your team too. Being business-minded and having relevant experience and knowledge will help you, but it's not essential, as setting up a business and growing it will help in teaching you all the skills you need, and you will effectively be learning on the job.
How much will you need and the funding options
The start-up costs of your day care nursery business will vary depending on different factors. One of the major costs will be the location. If you decide to start a nursery from home then you will obviously save a considerable amount of money. However, if you decide for a bigger business then it will increase the costs significantly. You should think about the space you will need for the amount of children that will be in your care as you will have to follow the national guidelines on having a certain amount of space for each child. You should also think about a garden and a outdoor play area.
The following are the things that you will need when starting up, which are therefore some of your start-up costs: location, furniture, toys, books, decorating and any licenses you may need. Some of the ongoing costs will include costs for: staff wages, food, cleaning supplies, technology e.g. a TV.
There are plenty of funding options available to you, from start-up loans and government backed loans to personal savings. You may need to use a combination of funding options to fund your potentially quite expensive business venture. In order to secure funding, you will need to have a great business plan to show potential investors that you are ready to take on the challenge. Your local council can offer you advice and direction if you need it.
Location of your business
You need to thoroughly research the market and potentially consider a few different locations, as you will first need to find out if there is a need for another nursery in that particular area. You could even start by asking friends and family with young children to seek their perspectives on daycare business. Then you should also take time to research existing nurseries/daycare which could be your potential competitors. When researching, look at the number of children they provide care for, the size of their establishment, their USP etc. By taking all these different factors into consideration, you will also get a good of what kind of location you need to be looking at.
The government has regulations set in place for nursery and day care businesses that guides them on the size of the premises they need. The size of the premises needs to cater to the amount of children that you are planning to look after. You may also want to consider the growth of your business, as moving to a bigger location later on could be a hassle.
You should also consider the needs of your staff and your clients, which will be the parents or carers of the children. A good amount of parking spaces for parents and staff is essential, and you may also consider having a drop off point for parents to leave their children as it would be quick and effective.
If you are going to run your business from your own house and you need to expand, you will need to get planning permissions, which could add on extra costs.
A good location and premises for your day care business will need to have the basic essentials such as: toilets, kitchen area, outdoor playing area and indoor play area. These should either already exist in the building, or you need to make adjustments to suit the needs of your business.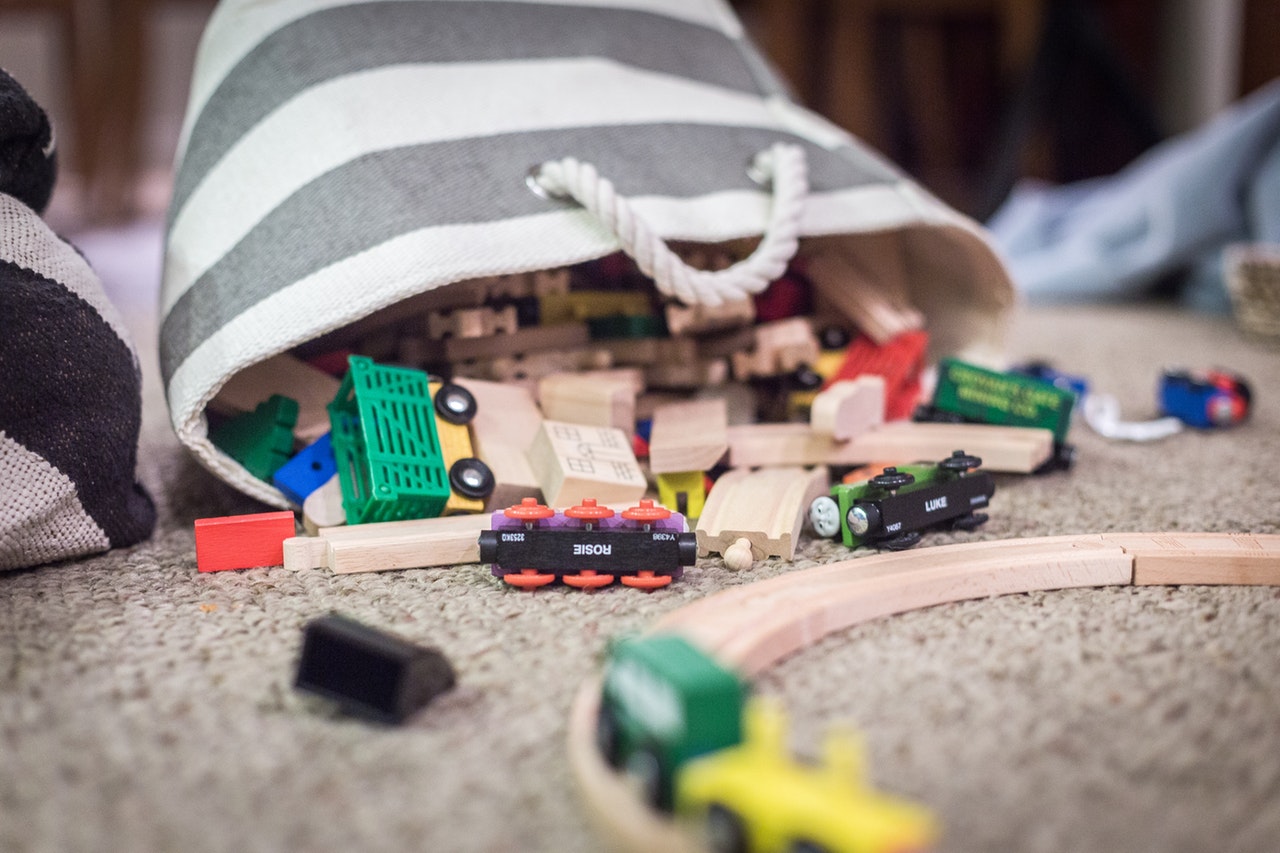 Pros of starting your own day care nursery business
There are both pros and cons of starting your business, here are the pros:
You are your own boss – this is the biggest advantage in terms of being a business owner. You can create a reality of your visions and dreams. With leadership skills you will be able to lead and direct your business however you like.
Free childcare – if you already have children of your own, then you can provide care for them for free instead of paying for it elsewhere. You can also spend time with your own children and still run a business.
Standard working hours – you will likely be working the weekdays from 8am to 6pm. This means that you will have your weekends free and as well as evenings.
You can positively impact the growth and development of young children which can be a rewarding experience.
There will always be a need for childcare services, as parents who are busy working will always require their children to be looked after. Therefore you just need to make sure your marketing is reaching these potential clients.
Cons of starting your own day care nursery business
These are some of the cons that you should also consider before jumping into nursery day care venture.
Chaotic environment – running a business can be stressful. However, running a business whilst also having multiple children in you care can really add on to that stress. Young children tend to be noisy and needy, therefore it's something you should be prepared to deal with.
Lack of flexibility – as a nursery owner your working hours may not be as flexible as you might like, as being the owner of a business means your presence may be required for as long as the business is open.
Working with children means that you will face scrutiny at every level, from DBS checks to the location.
You will need to find out about all the licenses you will need to get. Therefore, you will have to spend extensive time carrying out research to get familiar with the rules and regulations.
You can face limitations for your business growth, if your space is not big enough to meet the guidelines.
What you need to start the business
There are several different things you need in order to get your nursery up and running. Here is a list of the things you need before you can start running your daycare business:
You will need to register with Ofsted (Office for Standards in Education)
Complete DBS checks for yourself and your staff
You will need to fill in a health declaration booklet to prove that you are fully fit to be operating a day care nursery business — you will need to declare any health problems you may have as well as the medication you are taking
Relevant skills in order to make a success of your business
You will need a good location, with a suitable premises in order to get started
Basics such as furniture, toys, books etc.
There are 14 different national standards that each nursery business has to adhere to in the UK, some of these include the staff you hire, the staff to child ratio and the health and safety of your building.
Attracting clients to your business
Don't underestimate word of mouth recommendations. They can be extremely effective and give you free exposure and marketing. So don't hesitate to ask friends and family to promote your business, especially during the first few initial months of your business when you need to start building and growing your client base.
Always invest time in social media, more and more businesses are realising the importance of social media in today's society. It is free and reasonably easy to get started. You just need to put the time into building and growing your followers. However you must make sure that you are careful about the sensitivity around posting pictures of children.
You can also try have an open day, this is a great way to attract potential clients. By inviting parents, you can show them around your facilities and give them an idea of what kind of childcare you will be providing to their children.
You may also want to try different marketing methods in order to get the initial clients signed up. When you are opening and starting up, consider giving offers to the first few clients. When you start running the business, you will need to focus on providing a good service and encouraging parents to give you feedback, reviews and promote you to others.
Starting a nursery day care business can be challenging and may require a large start-up costs to get started. However it can be a really rewarding experience, from helping young children to building a profitable business. It may be difficult to run the business, but if you put the work in you will be able to reap the rewards.
More on starting up and business ideas.