Do you remember the paperless office we were all going to have? Proclaimed as the future and the inevitable result of greater computerisation and automation of processes as far back as 1975, it never really took hold, did it? But while eliminating daily paper clutter from the office may not prove to be that straightforward, when it comes to document storage, getting rid of hard copies is thankfully a whole lot easier. There are multiple benefits of document scanning that small businesses can really take advantage of.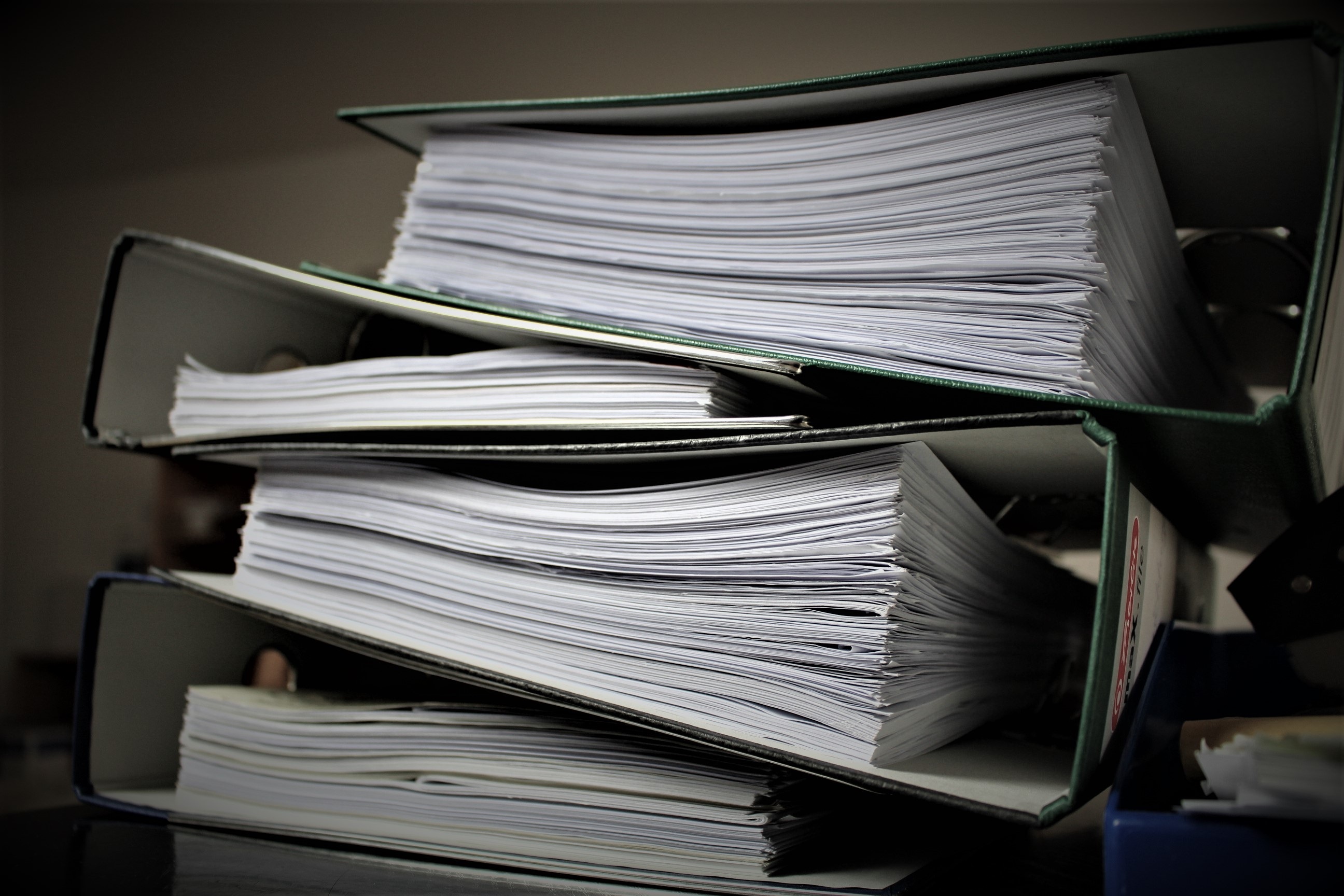 Physical store rooms and out-of-the-way archiving space has been the traditional way of storing important documents. How does it work? You simply collate finished project files and folders in bulky archive storage boxes, label them by project or client name, date or reference number, and keep them safe for posterity, just in case.
Should access ever be required, someone is tasked with the unenviable job of rifling through the dusty archives to retrieve an important document. Depending on the rigour of your archive's organisation, this can be a time consuming job.
Luckily, technology has moved on and can offer a much more efficient, user friendly and space saving solution: electronic document scanning.
What is document scanning?
Also sometimes called document imaging, document scanning is the process of capturing and storing a digital image of a paper document, turning it into searchable electronic data. Converting physical documents into digital formats can be done as an image but it can also include the use of OCR (Optical Character Recognition) software that intelligently recognises the digital image and turns it into a text document, complete with searchable keywords.
This all sounds very nice but why should you bother? Images Online, suppliers of sophisticated document archiving and retrieval systems, explain how converting physical documents into digital format can greatly help to make your information management system more effective and improve your business operation.
Making the change from an outdated paper based system and creating a new streamlined system with document scanning and imaging will provide 5 key benefits that your business should not be missing out on.
Easier and more reliable document handling
Large volumes of paper records are unwieldy to handle – that's a simple fact. From locating and identifying the right files, to photocopying, categorising and filing documents, to moving heavy storage boxes full of files, it's a tedious and time consuming job for an office junior that carries a disproportionate amount of responsibility. However, with the help of a computer and printer/scanner, the job can be done in a fraction of the time and with less margin for error, loss or damage.
Freeing up of physical storage space
Converting all your physical files and documents into digital files should free up a substantial amount of physical space on the premises. No more walls of filing cabinets or storage rooms – this space can now be used for operational purposes. While you may be legally obliged to meet compliance regulations by keeping some paper copies for a number of years, these can now be stored off site, while digital back-ups add another layer of security.
Instant retrieval of files and documents
With access to archived files and documents available at the click of a button, files can be retrieved within a matter of seconds. The great thing about document imaging is that the process will allow you to digitise every part of the file and to index it using a range of metadata. If you need to retrieve a specific piece of information – say an invoice number – this can be searched for and retrieved in an instant. Contrast this with the old way of searching through the archives in an attempt to locate that elusive document. Instead of wasting precious time during the working day, your staff could be spending more time doing what's important, and delivering speedy customer service.
Easy to share and distribute information
Paper distribution is a cumbersome and lengthy process that can easily be streamlined with the help of document scanning and imaging. Rather than sending paper files from one department to another, multiple members of staff can access the same document electronically, assuming access is enabled. Distributing electronic documents can happen in a number of ways, ranging from sending burnt CDs to emailing over the internet or disseminating the contents over the intranet, or simply by accessing the information on a shared drive.
Improved document security
Whether you're protecting your business against a break-in, accident or natural disaster, it's essential to keep your business records safe. In the old days, this used to mean keeping duplicate paper records at an off-site location, often protected with sophisticated security protocols. While this requirement may still exist, digital files and backups can easily be stored remotely on highly secure servers, or additionally as CDs, to add an extra layer of security.
More on going paperless and office space.