If you are thinking of setting up a limited company some time in the future, is there a way of 'reserving' a specific company name, without having to take on the obligations of running a live company?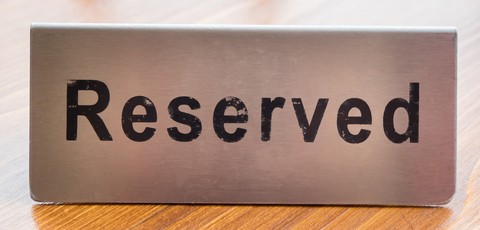 Unfortunately, Companies House will not allow you to reserve a company name. However, you have the option of setting up a company and keeping it in a 'dormant' state (i.e. a company which is not trading). This will safeguard the company name, and you will not have to take on the same administrative burden as a 'live' limited company director (although you still have legal responsibilities).
Why reserve a company name?
There are two main reasons why you might want to protect a proposed business name:
1. You may not be ready to set up a company, but wish to do so in the near future.
2. You are trading as a sole trader or partnership, and want to protect the limited company name variant of your current business name.
Even if your company name is registered at Companies House, this does not necessarily protect you from another firm using your brand name(s) or other intellectual property for business purposes. You will need to register your trade mark(s) for full legal protection. Find out more in our guide to limited company names and trade marks.
Dormant limited company
A dormant company has the same legal status as any other limited company – it just must not be trading to enable you to take advantage of the simpler reporting requirements.
Each year, you still have to submit your company Annual Return (Form AR01), which provides a snapshot of your company information for the public record (names, addresses of company personnel, etc.)
If you have never traded before, rather than submitting your company annual accounts each year, you can submit a simple paper or online form (Form AA02) to inform Companies House.
If you make any changes to company personnel, or change your registered address for example, the company directors are still responsible for updating Companies House with the appropriate form.
Find out more in our dedicated guide to dormant limited companies.
Further information
If you want to set up a company, but keep it in a dormant state, you should firstly read our overview of setting up a limited company, and follow the steps outlined in the guide.
Alternatively, many company formations companies offer a 'company name reservation service', whereby the intermediary will set up the company on your behalf, and act as the director and shareholder. Should you decide to make the company live in the future, they will simply transfer the shares over to you, and you will take over the directorship(s) of the company.
Available to companies based in England & Wales only, you should expect to pay an annual fee to the intermediary for safeguarding the company name on your behalf, and a one-off transfer fee should you wish to make the company operational.