Given that more start-up businesses fail than succeed, we have compiled a list of some of the most common mistakes made by business owners.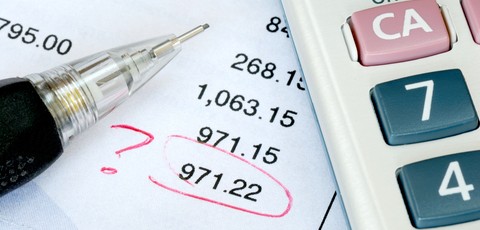 Running out of Cash
This is the most common reason why small businesses fail. You should ensure from day one that you keep on top of your outstanding invoices. Agree payment terms upfront with your customers, make sure you submit invoices on time, and send them to a designated contact in the accounts department. If payments become late, chase them up efficiently, and don't be afraid of hiring a 'debt management' service if you suffer from persistent late payment issues.
Business Structures
Have you chosen the right type of business structure to work under?
The sole trader / partnership route is the simplest way to get going in business. The limited company route is the most tax efficient in most situations, although company directors have more obligations to meet than the self employed. In some industries, such as consultancy, clients will only do business with you if you are operating via an intermediary (a limited company).
Bad Advice
A good accountant can save you time, money and stress, and let you focus on growing your business. Almost all limited companies use accountants, and if you're a sole trader, you may also benefit from hiring an accountant to complete your annual self-assessment return, and provide ongoing tax advice. Here are some important factors to consider when choosing an accountancy firm.
Meeting Deadlines
As a business owner, you should be aware the you are are ultimately responsible for meeting your financial and statutory deadlines, so there shouldn't have any excuses for submitting forms or paying your taxes late. You could face heavy HMRC penalties for missing your tax deadlines, and even prosecution in extreme cases if you fail to submit your Annual Return to Companies House on time (if you're a limited company owner).
The Right People
A business will only be successful if it employs the right people. Most small businesses are driven forward by their owners, but often the unsung heroes are the people who run the office, keep on top of the administration, and provide customer support. Treat your employees well, reward them meeting their targets, and consider providing incentives (such as sharing the profits of the business) so that your staff have a stake in the company's success.
Research
Before starting up your new enterprise, have you taken time to research your market, to ensure that a profitable business opportunity exists? How many competitors are there in your space, and what is your unique selling point (USP)? How will you differentiate yourself from other firms in the market?
No Business Plan
Following on from the previous points, many businesses do not have a business plan. You should always have a solid plan in mind when you start a new business, even if you do not create a traditional 'business plan'. A business plan is a fluid document – all companies evolve as they grow, reacting to situations as they happen, and to changes in the marketplace. At worst, a business plan is a useful document to measure your success against.
Funding
Most small businesses are initially financed by their owners – from personal funds, or with the help of friends or family. In the future, if you require further funding, you will need to provide potential investors, or banks with credible reasons why they should lend you money. Once again, you will not be able to acquire funds from financial organisations or angel investors unless you have a realistic business plan in place, and a viable business model.
Good luck with your new venture!