For this success story, we spoke to Dave Millett, who spent many years working in the telecoms industry before launching Equinox Communications, a consultancy and brokerage which shows companies and organisations how to save a fortune on their telecoms bills by avoiding industry 'cowboys'.

1. After many years working for some big names, such as Nortel, what made you decide to set up on your own?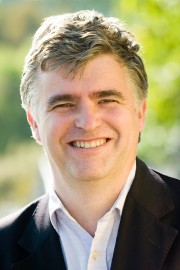 There was a sense of frustration that small businesses in the UK were not being well served by the existing telecoms model of suppliers and resellers.   There were, and still are, many cowboys and sharks in the industry.  Only last week I was an introduced to a client who had been offered a new piece of equipment worth about £4,000 but the lease payments were going to total £35,000.  Very seldom have I seen people acting in the true interest of the customer.  It was the opportunity to become the Robin Hood of the telecoms industry and create a unique model – that of a truly independent broker – that was the inspiration.
2. How easy was it to set up the consultancy? Was your network of existing contacts your most valuable took to getting started?
My network of contacts after more then 30 years in the industry was essential in identifying suppliers who would work with a broker.  Creating the offering was relatively straight forward.  The challenge was finding the clients.  At the same time I started the company I also moved into London for the first time – so had no local network of contacts for introductions.
3. What are the most important lessons you've learned from your experience with Equinox that you'd pass on to people starting up today?
If finances are tight, as they commonly are, then networking is the best way to get going – both in terms of finding the support I needed for my company i.e. an accountant, web, IT, etc., but also for introductions to clients.   Even to this day we have never advertised or made a cold call.  Every client has come via a referral or an introduction.  But people who approach networking with an attitude of 'how do I sell to everyone' will fail quickly.   I have found that it is much more productive to go with a view of 'how do I help others' and as a result they help you back.
4. You offer a niche service. How do you market yourselves when many businesses won't realise that such a service exists?
To date all the marketing has been via referrals either from clients and now some partners in aligned services such as IT, company relocation, etc.  So a lot of the time, in the early years, it was one-on-one marketing and in that instance a good elevator pitch is essential. I found drawing an analogy of "you want a mortgage, you go to an independent mortgage broker for advice and so organisations who want advice on their telecoms come to us" worked well.
In recent months we have started to focus more on PR and social media to spread our message.   The PR has been very much along educational lines, for example exposing the tricks of the industry, and we have been fortunate to get good coverage.  We have got some support from a Government scheme to help us improve our social media presence which again is more educational than advertising
5. Are the costs of telephony for the typical small firm massively lower than, say, 10 years ago, thanks to internet technology?
Well 10 years ago things like mobile were very expensive and the costs of those have gone down, but a phone line from BT has gone up dramatically.  VOIP and solutions such as Skype have helped give small businesses access to technology that was the preserve of big corporates.  However, it also gives the opportunity for suppliers to bamboozle and befuddle customers.
VOIP suppliers will say traditional is dead, traditional suppliers say VOIP is unreliable.  It is about horses for courses and the type of business.  People do still make false economies, like trying to run a business with just a mobile number; all the research shows 30% of people won't call a business that does not have what looks like a landline.   The fact that forwarding or VOIP can be obtained for less than £10 a month seems a small price to pay for appearing to be more professional
6. What are the two or three biggest mistakes made by small firms when seeking a telecoms provider?
The first thing any small business should do is check they are registered with the Telecoms Ombudsman, this gives them free arbitration in the event of a dispute (up to the point you have 10 employees).  This can easily be done online.
There are plenty of false economies people make like using services that are aimed at the residential market rather than the business because they are a bit cheaper – however there is a true adage: 'you get what to pay for'.
Finally, avoid anyone that wants you to sign long term deals.  You do not know what is going to happen to your business so why sign up to long term deals?   Unless there is a clear financial gain we generally recommend never signing more than one or two year deals.  And in particular watch out for long term leases.
Dave recently wrote an article for Company Bug which explains further – read questions you should ask a prospective telecoms provider.
7. You regularly work with start-ups based in the South of London. Do you feel that the Government provides enough support to would-be entrepreneurs? Both in terms of advice, and finance?
South London is not seen as a regeneration area unlike other regions where outright grants may be available.   Whatever the variable quality of the, now gone, Business Link service it was a central point to go to for advice.  Much of the burden has fallen on Local Government and there the level and nature of support varies dramatically.  Chambers of Commerce and other organisations have in part filled the gap with some, such as Sutton, SE London and Wandsworth, offering free business advice clinics to members.
There are a number of central government schemes such as Growth Accelerator, Growth Vouchers and MAS, but they seem to be poorly advertised.   They all provide matched funding – we have used the first of these and it has contributed £2,900 towards an investment of £5,500.
About Dave Millett
Dave Millett has over 35 years' experience in the Telecoms Industry. He has worked in European Director roles for several global companies. He now runs Equinox Communications, a leading independent brokerage and consultancy firm. He works with many companies, charities and other organisations and has helped them achieve savings of up to 80%. He also regularly advises telecom suppliers on improving their products and propositions.