If you're setting up an office, one of your initial tasks may be to source a reputable provider to supply your business telephony needs. The trouble is, unless you're 'in the know', telecoms sales literature is, at best, confusing. And in some cases, some 'offers' turn out to be very misleading.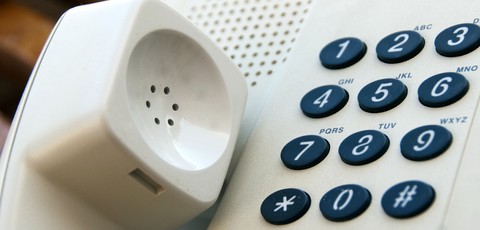 With some help from Dave Millett, an independent telecoms adviser with over 35 years' experience, here are some tips to help you choose a cost-effective provider, and help you avoid making potentially costly mistakes.
Broadly speaking, you should look out for three key things when choosing a business telecoms package; capped call prices, bundled call offers, and if you'll actually end up paying the call prices advertised.
Capped Call Prices
Millett compares this type of deal to those 'all you can eat' restaurants. On initial inspection they seem like a great idea, but you'll typically find that such deals incur a minimum charge, so you're likely to end up paying more than the standard tariff unless your average call length is 3 to 4 times the average.
Bundled Call Offers
Again, bundled offers can seem attractive at first, but will only save you money if you make a lot of calls. For example, if you're offered 1,000 landline minutes for £5 per user, this is good value if each user makes a lot of calls each month, but the cost per minute will rise dramatically if this isn't the case.
Millett cites the case of one client who saved £3,000 per year by switching back from a 'bundled' deal to simply paying for the calls his staff made on the standard tariff. The client's annual bill was halved.
What's behind the tariff? Questions to ask
Here are some questions to ask prospective telecoms providers. And, make sure you get the answers in writing.
Does the provider bill per second or per minute (if you opt for the latter, you could have a 20% higher bill).
To how many decimal places are call durations calculated, or are they rounded up (again – expect to pay more for the latter – up to 10% extra).
Find out how much the supplier charges for each type of number – landlines, mobiles, international calls, and 'premium' numbers (0844, 0845, etc.) You may find that discounts on one type of number are offset by punitive charges on another type.
Don't be duped by generous initial discount periods. Work out the average cost of calls over the duration of the entire contract.
If you're looking to secure a longer-term contract, you should be aware that the cost of calls generally fall over time (due to advances in technology, and increased competition with web-based providers). For example, the cost of calling mobile numbers from a business number has halved over the past three years.
Make sure you know how long the contract is for. Millett says: "A favourite trick is to leave the minimum term option box blank, with small print saying 'if blank the contract is deemed to be 60 months'. Watch out for this and never lock yourself in long term."
Make sure you know what the notice period is. Automatic rollover contracts are illegal if you employ fewer than 10 people.
What penalties are in place if you decide to cancel your contract?
Make sure you are provided with a full set of terms and conditions, not merely referred to a page on the provider's website.
Further Information
To make sure you're 'in the know' when approaching telecoms providers, Dave Millett has also posted the '7 deadly sins of telecoms' on his blog. You can read more here.