Issues surrounding employment law can be a potential minefield for employers – especially if you don't follow the right procedures. Here, Kirsty Burgess from citrusHR explains what small business owners need to bear in mind if they decide to dismiss a member of staff.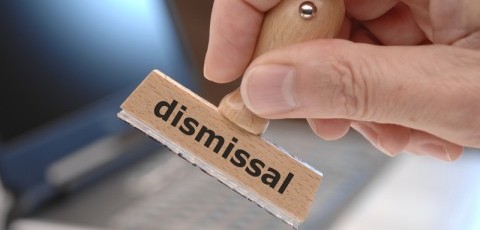 Do I need to follow any specific procedures if I want to let an employee go?
Yes, although it will depend on the specific circumstances. All employers should have a Disciplinary Procedure (this should be sent to staff when they start working for you) and that is the detailed process you are legally required to follow.
Sometimes business owners don't get round to getting these things sorted, so here is the standard route to dismissal (assuming that someone is being dismissed because of their conduct) and the steps that you really must follow:
In all cases prior to a disciplinary meeting, you need to establish the facts and gather evidence. This could be as simple as reviewing CCTV or collecting paperwork, but more often than not it will involve interviewing witnesses- including the person accused of wrong-doing.
Once you have a clear idea of what has happened, you will need to write to the accused staff member explaining the problem clearly and in detail, giving them copies of all the evidence, and inviting them to attend a disciplinary meeting to discuss it. They should be given no less than 24 hours notice of this meeting and be offered the opportunity to bring a colleague or trade union representative with them.
At the meeting, first go through the evidence, then give them the opportunity to reply to all of the allegations being made against them. Have a witness or notetaker with you so that a good record of what's said is kept. Once you have listened to them, take a break and decide on what action to take.
Actions:

Dismissal without notice- you can only do this if your staff member has committed Gross Misconduct, which means they have done something so bad that they have breached the contract of employment beyond repair- examples of this will usually be: theft, fighting, drinking at work, bullying or harassment.
Dismissal with notice- this would occur as a result of repeated Misconduct- when a staff member continually behaves badly, and is given informal and formal warnings but despite these continues to act in the same way. Examples of this could be lateness, or ignoring management instructions. It is important to note here that in the majority of cases the employee must be given two formal warnings (in writing, following the process outlined above) and reasonable opportunity to improve before being dismissed.

After any formal meeting you should formalise the outcome in writing and if dismissed or given a formal warning the individual should be given the right of appeal.
Further Information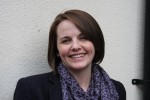 Kirsty Burgess is co-founder and Director of citrusHR, the UK's most comprehensive employment support service for new and smaller businesses.
citrusHR provides a full set of employment policies and automates each stage of Disciplinary and other similar procedures, generating all the paperwork you need, which can save you lots of time.
The company also offers qualified HR consultants to advise you about any aspect of these often stressful experiences.