In its latest response to the age-old problem of late payments, the Government has outlined a number of measures it plans to implement to reduce the estimated £30bn owed to small firms.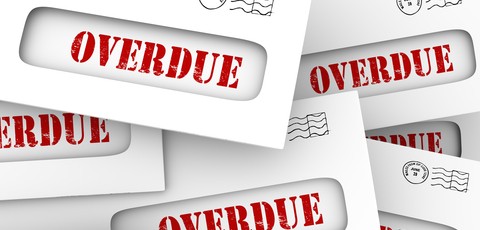 Responding to a recent consultation – 'Building a Responsible Payment Culture' – the Government says it wants to correct the 'imbalanced relationship' which can exist between small and large firms.
Small companies are often fearful or enforcing current late payment legislation upon their clients for fear of losing future trade, and end up suffering from cashflow problems – which is, in itself, the single biggest cause of business failure.
What is the Government proposing to do?
Acting upon the responses received during the consultation period, some of the proposed measures to tackle late payment include:
The 30 day prompt payment period imposed upon the public sector will be passed down the supply chain.
Public sector bodies will shortly be required to accept e-invoices.
Many respondents want larger firms and organisations to be more transparent about their payment practices.
The Government will work with the Institute for Credit Management (ICM) to strengthen the Prompt Payment Code – by increasing awareness, and encouraging more firms to sign up.
The Government will not be looking at introducing a legal maximum payment period. Instead, the focus will be on promoting 'best practice'.
Small firms should be able to access invoice finance products more easily, rather than being prevented from doing so due to contact terms. The consultation response states that such contractual barriers may be removed "when Parliamentary time permits."
You can download the full response document here (PDF format).
Industry response underwhelming
Responding to the publication, the ICM says that the Government has failed to tackle the problem faced by small firms that are confronted by 'grossly unfair' payment terms.
The credit management organisation says that there are no details of what constitutes a 'grossly unfair' payment period, nor suggestions of how to deal with firms which impose other conditions on small businesses – usually without consultation, and sometimes retrospectively.
Simon McVicker from freelancers' group, PCG, said that the proposals were a step in the right direction, but don't go far enough.
Until late payment measures are tackled via legislation, there is little incentive for large firms to take action:
"In order for it to be effective, the Prompt Payment Code must be compulsory for large companies and it must include sanctions for the worst offenders. We also need a system for small businesses to report offenders anonymously, so they are not compelled to jeopardise important client relationships by sticking their heads above the parapet."