Many business owners don't consider their contract's terms and conditions as a priority. Some would even copy from their competitors or use templates without understanding its contents. However, doing so may expose your business to some legal complications later on.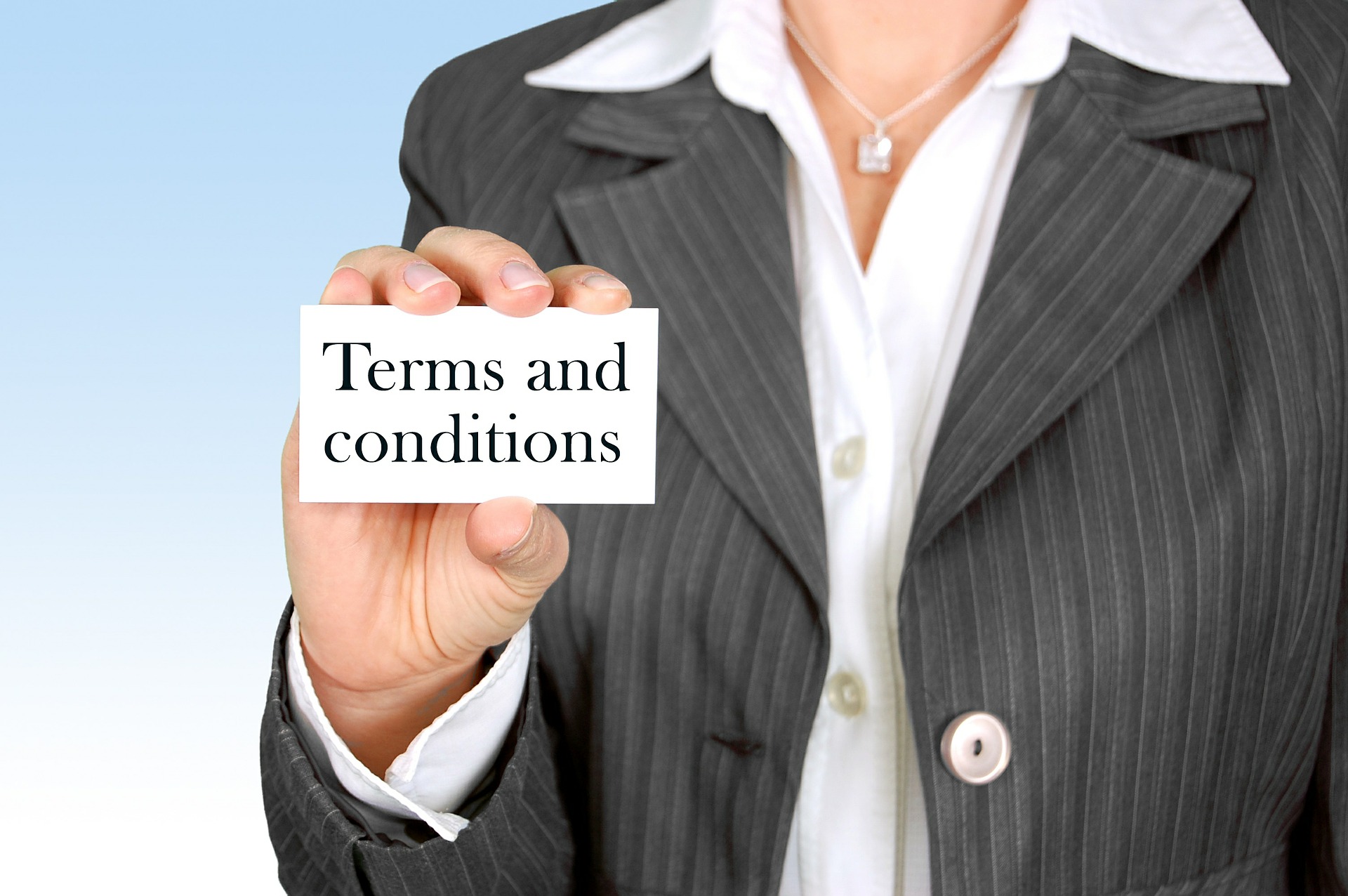 Meanwhile, some business owners are concerned that adding terms and conditions in the contract might 'intimidate' customers. Such assumptions are false. It helps your customer understand their rights and obligations, provided that the content is easy to understand.  If you merely copied the T&Cs, but have no idea what they mean, how can you explain it to your customers?
Here is a guide on how to legally protect your business with Terms and Conditions as told by Kerry Gibbs, a legal expert at BEB Contract and Legal Services.
What are 'terms and conditions'?
T&Cs are a set of rules in which both parties are bound to follow in the purchase of goods or services.
Dangers of copying T&Cs
It's vital to write terms and conditions that accurately fit your business. Assuming that competitors have the same needs as yours and copying their T&Cs  is risky. Often, business organisations have their distinct sales and invoice processes. Using templates may not provide much help either. So why not consider asking lawyers or contract consultants for help?
When writing terms and conditions for your business, make sure to include the following:
Contracting parties
Make sure that the other party, whether an individual or another company, has the legal capacity to enter into contracts. If they are acting on behalf of another, they should have the legal authority to do so. Also, ensure that you obtain the full details of your customers. For example, you'll have a better chance of collecting payment if you know your customer's address.
Terms of agreement
It's vital that your customers understand and agree with the terms. This will avoid possible disputes that can render the contract invalid. Make sure that customers have read and consented to the terms before concluding the sale.
Setting the payment terms
It's essential to set the price for your products or services. Make sure to clearly describe the kind product or service the customer can expect. For sales on credit, you have to set the expected due date.
It's not uncommon to have customers who are late in their payment. Fortunately, with the right terms, you can prevent such delays.  For example, you can specify that late payments will incur interests or penalties.
Lowering your risk of liabilities
Business owners can't avoid risk in every sale transactions.  There's always the risk of liabilities such as breach of contract or negligence. You could, however, include a limitation of liability clause. You do not deny responsibility, but merely limiting the compensation amount, one party can recover from the other. If you don't cap the monetary liability, you may end up with an amount so high that will wipe out your business.
You should also consider if your warranties are reasonable. If not, better not include them in the contract. For example, if you're selling a flat, providing warranties against earthquakes is probably not a good idea.
Possible amendments
It's important to include provisions for possible changes in the terms and conditions. For example, you quoted a fee for a five-hour job; however, the actual work took more than seven hours. By setting up terms that will cover such a scenario; you can ensure payment for the actual work done and not the quoted one.
How to settle disputes
In business, disputes will inevitably occur. For this reason, it's vital to have specific terms that will address such issues. It's also easier and cheaper if it's settled between the parties rather than presenting it to courts. In case the disputes end up in the courts, your lawyer can offer an iron-clad argument based on the contract's terms.
Policy on cancellation or termination
You need to have a cancellation policy. It will come in handy once your client suddenly decides to terminate your services. Here are some of the scenarios you should consider when formulating a cancellation policy:
If the customer paid a deposit, will you give refunds and by how much?
How many days' notice do you require for cancellation of service?
Getting the heads-up is crucial, especially since you'll need time to market and hopefully replace such clients.
Conclusion
In any business, terms and conditions can provide legal protection for both you and your customers. However, you should make sure that terms are suitable for your business. Also, they need to comply with existing laws. For example, if you're selling a product, the contract terms should conflict with any consumer laws. No doubt, writing the terms and conditions on your own is difficult.  For these reasons, it's better to consult a lawyer or contract consultant to help you write a suitable contract.
More on small business legal matters and the importance of T&Cs.