The first-ever woman to compete in a world rally car, Penny Mallory rose to greatness against all odds. Now a speaker and business coach, she explains how becoming mentally tough can boost corporate performance.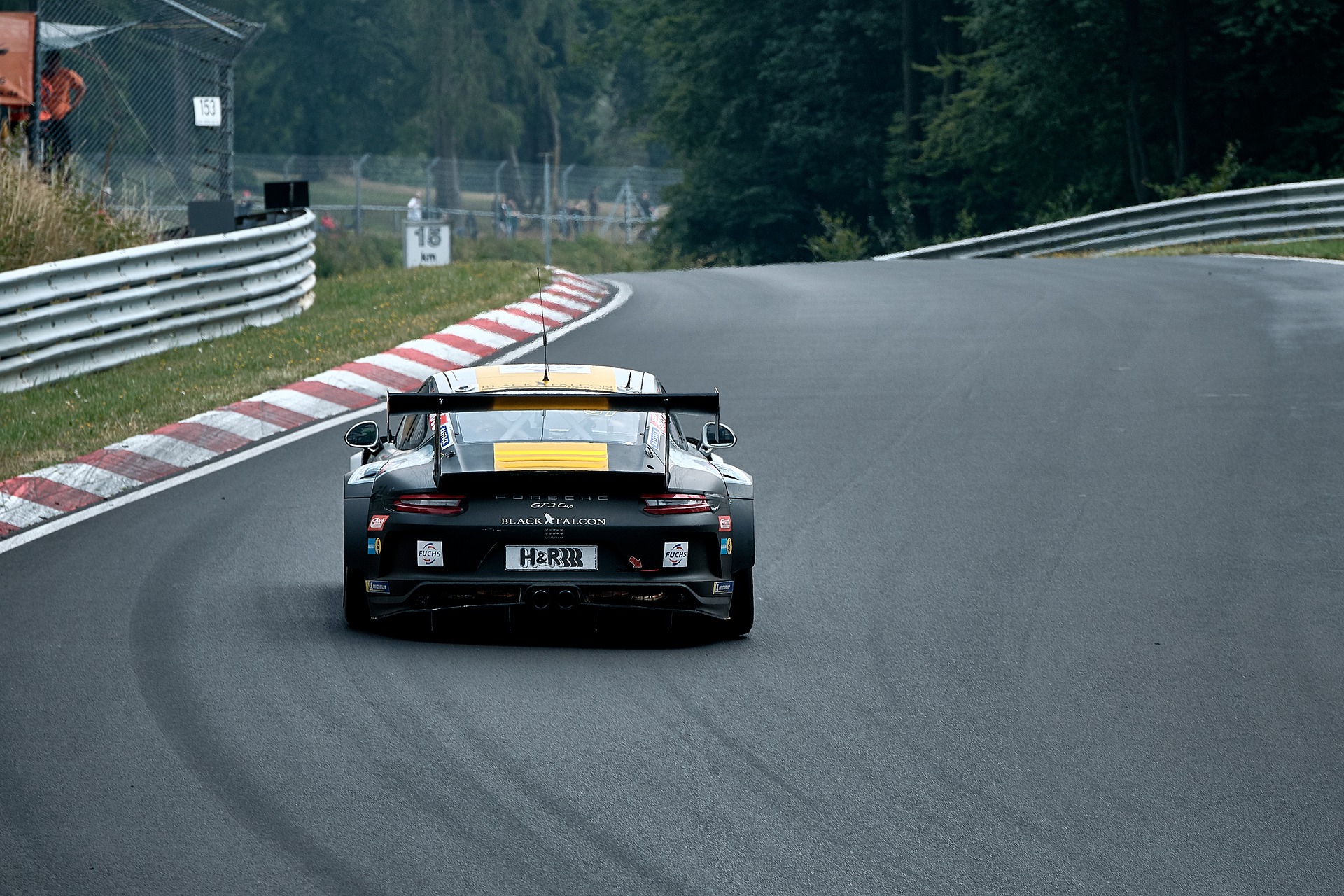 "Peak performance is about discovering your full potential – being the best you – in sport or business," Penny explains, linking the two sides of her incredible career. Today she works with international speaker bureau Speakers Corner to share motivational insights with corporate audiences.
Mindset and mental approach
She also coaches individuals in mental toughness, so they can achieve what seems impossible through the power of mindset. After overcoming homelessness as a teen to become a rally driving pioneer, Penny's insights come from a personal place. "The trouble is, most people don't ever discover their potential because it takes a lot – too much for most people – to push through the obstacles which can appear to stand in your way," Penny explains. "To find your true ability and limits takes courage, resilience, passion and of course you must know what it is you are trying to achieve in the first place – and why, too!
"I am a classic example of someone who, years ago, thought so poorly of myself. But, when I found rallying my whole approach and attitude changed. I would have tried anything to improve my performance, and I hired a coach which transformed my mental approach. Rallying was my entire world and everything I did was focused on improving my driving.
"At my peak, obstacles became easier to break through, decisions were clearer to make and problems easier to manage. A lot of performance boils down to passion because if you are not committed or particularly interested in the goal you will struggle to dig deep to get through the pain of the tough times.
Business and sport
"In business, the same rules apply," Penny explains. "It's all about understanding what you are trying to achieve – and why." If you are a leader, Penny recommends building a great team. "If those people who voluntarily choose to go where you are going are as excited and enthused as you, they will give blood sweat and tears to help you to build your vision of the future."
Of course, Penny's message is all the more powerful because she has been there and done it. As a former British Rally Championship driver, Penny Mallory took the 1990s by storm. She first saw rally driving on TV as a young child and allowed herself to dream about one day taking the wheel herself. "By the time rallying was back on my mind, a lot had changed in my life," she recalls. "I had left home at 14 and stayed in homeless hostels and was in a terrible mess emotionally. I hit rock bottom.
"It's not unusual for people in this situation to make a dramatic decision – and I did, too! I had no money, no contacts and no experience, I called a rally school and booked a course. I paid for it out of my overdraft. That day at rally school changed my life completely. I got hooked – obsessed – and everything in my life took a back seat as I became fixated on becoming a champion rally driver." Following a quick sponsorship deal, Penny was able to get her own car and start entering races. "Twelve years later I became the first woman in the world," she exclaims proudly.
Rally driving is still a male-dominated sphere, like motorsports more broadly. There are few women's divisions, so female drivers often go up against men who are far more likely to have been driving since childhood. According to Race Fans, a huge 92.8 per cent of under-16 karting license holders are male.
Penny never saw gender as a barrier, though. "People always asked me 'what's it like being a woman in a man's world?' and I was always bemused by this. "I was in my world and I couldn't have loved it any more than I did! I never wanted special treatment – I always wanted to compete on equal terms."
Despite her humility, Penny conquered many a hurdle on her way to the top. She believes firmly in the power of mindset – and how thinking can expand or limit our potential.
Achieving goals
Research into the growth mindset from the University of Pennsylvania supports this idea. People who believe human nature is growth-oriented and changeable are more likely to achieve goals, gain new skills and develop positive life changes.
Penny believes thoughts can expand human potential – but only when they are helpful, useful and positive. "Everything we think has an impact on the way we behave," she explains.
"Think dark thoughts and your mood will be dark and your behaviour will reflect that. When you have positive and exciting thoughts your mood and behaviour will be energised and enthusiastic.
"Your potential cannot be reached if you think negatively," says Penny. "You are effectively blocking your own path with thoughts that prevent any form of increased performance."
Wellbeing in a business environment
Penny's Mental Toughness programme aims to help people become their best selves. The programme lays claim to business benefits, too – it can help companies whose employees are 'Retired in Post', underperforming or blighted by stress.
The training blends the staples of corporate wellness with resilience training and stresses the importance of reconnecting with a sense of purpose. "The mentally tough prosper in this world," according to Penny. She is keen to dispel myths about mental toughness being macho, though. It's all about the ability to deal with challenges, setbacks, demanding opportunities and life's unpleasant moments, Penny explains.
This type of scheme takes lessons from sport psychology and applies them to the corporate world – something Penny believes is crucial due to the parallels between business and sport. "The similarities are endless," she says. "Athletes have a level of passion and resilience that is astounding; they won't be beaten. Look behind the scenes of an elite sportsperson and you will see they achieve mastery through the aggregation of a series of mundane acts. It's quite dull really!
"They continually repeat actions with increasing levels of 'stretch' until they become habits. Golfers, swimmers, footballers and ballerinas all put in thousands of hours of practice. And when they fail or fall, they pick themselves up and go again.
"In the hours of repetition, they experiment, take risks, innovate and will try any new ideas to achieve marginal gain. Some things work, some things don't. But they are not deterred by things that don't go their way – they look elsewhere for new ideas and keep going. They are relentless in the pursuit of their goal."
Lead your employees
Just as athletes must repeat mundane tasks to break records, workers can be spurred on by adopting elements of the athlete mindset. Penny says business leaders should think of their staff as followers, too. "Enthuse them with your vision and the journey ahead," she recommends. "I don't know of any sports or business person who enjoyed huge success all on their own. It takes a team of enthusiastic, focused and committed followers to get great results."
Penny's message is as relevant for high-flying executives as it is for those with nothing but a dream: if you want to achieve something, all you need is team spirit and a resilient mindset. "The commercial world is tough," says Penny, "but the winners are the ones that push through; they are mentally tough."
Corporate winners roll the dice on opportunities, no matter how difficult the road ahead seems – just like Penny Mallory did when she stepped from homeless hostel to racing school all those years ago.
More on success stories from business figures and setting yourself goals and objectives.