Were you aware that more consumers today use a portable Internet device like a smartphone or tablet to make purchases or locate new businesses to buy from than from a traditional desktop computer or laptop? This alone is ample reason to make your website mobile-friendly.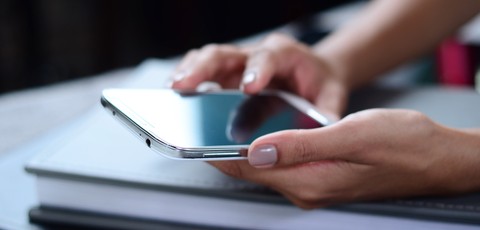 It doesn't matter what you sell or how good your product is. If potential customers cannot view your website conveniently on their mobile devices, they'll pass you over in favour of a competitor who is better prepared to serve mobile audiences, says Shaz Memon, creative director at Digimax.
Research also confirms that more than half of all mobile users will simply leave your site if it takes more than three seconds to load, and around 30 percent will give up on a purchase transaction if the site's shopping cart isn't compatible with their device.
The mobile marketing tips in this article will help your business survive and thrive in a world that's on the go more than ever before.
Responsive web design: what it is
When a site has a responsive design, its layout changes to accommodate the screen being used to view it. On a desktop PC, a business website may display several columns of text or photos and drop-down navigation while the smartphone version shows only one column that is properly sized for readability and use on a smaller screen.
Responsive web design is important to your startup website for the reasons discussed below.
Multi-device support
Responsive design allows the same customer to view your website on all of their devices and enjoy the same quality experience. Some startups, however, try to cut corners by having 'mobile only' versions of their business site, with many important features only available on the 'full version'. Don't do it: if a customer can't find the same details on all device platforms, they will go elsewhere. Consistency of information is key.
Better search engine visibility
Google is a long-time advocate of using responsive design to improve user experience. Earlier in 2015, it started giving mobile sites a 'mobile friendly' label for searches carried out on a portable device. In April 2015 Google took things a step further and began rewarding responsively designed sites with better search engine rankings while penalising those that were not. Today, mobile-friendliness is an important element in any startup's SEO (search engine optimisation) strategy. You don't want to invest a lot of money and resources on a new site only to consign it to search engine oblivion.
Permanent scalability
A responsive site layout is always ready to support newer devices and varying screen sizes because of its innate scalability. Fluid structure and coding allow it to change appearance based on viewing resolution, so as newer Internet devices come on the market, mobile-friendly sites are always ready to serve their users.
Easy to maintain
Keeping one website current and relevant is challenging enough. If you insist on having separate desktop and mobile sites, your workload doubles, taking you away from the important task of growing your startup. A responsive website frees you up by giving you only one web presence to focus on.
Conclusion
All startups will benefit from a website that looks great across different platforms and screen sizes. You've already invested so much in your new business, so why not employ a responsive site design and reach the widest possible audience?