If you have a company website, and are wondering where your first group of visitors will come from, you might consider finding out more about search engine optimisation – and marketing your website to potential clients.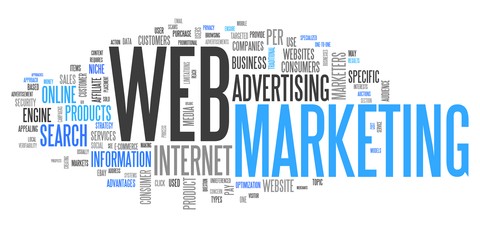 What is Search Engine Optimisation?
The term search engine optimisation (SEO) is used to describe the art of fine-tuning your website in order to please Google's page-ranking algorithm, and get your pages ranked higher for searches relevant to your business.
In this guide, we look at steps company owners can make to improve their chances of ranking well in Google, and discuss some other activities which are best avoided.
What determines your search engine ranking?
The major search engines (Google, Bing and Yahoo!) all have complex algorithms which they use to assess the relative importance of webpages. Google, by far the largest engine assesses over 100 different website characteristics when ranking pages – some factors are more important than others.
Alongside the words used on pages (particularly the TITLE meta tag), Google's PageRank technology looks at the links coming into each page, the 'anchor text' used within the link, and the relevancy and strength of all inbound links. So-called 'link popularity' is the juice that drives search engine rankings. For this reason, most SEO 'experts' spend most of their time trying to build up relevant links to pages, in order to show how 'important' they are.
So, what can business owners do to improve their search engine rankings?
Company Bug's Web Marketing Tips
At Company Bug, we've built and run high-traffic content sites for 12 years. Here are some of the most important things you can do to improve your search engine position:
1. Design your site, and write your site content for your users first, not the search engines. Some people forget that their main focus should be prospective customers – they design SEO-primed web sites which may do relatively well on Google, but are an instant turn-off when visitors actually read them.
2. Although 'SEO' can make a real difference to your search engine rankings, Google will penalise you if you use 'unethical' or 'black hat' techniques, such as posting comments containing your link in thousands of irrelevant blogs, using automated software. Use orthodox techniques to fine-tune your pages, and keep your user experience in mind.
3. You should try to increase the number of links coming in to your site. The more relevant these links are, the better. You should actively seek links in from other sites within your industry, and where possible try to include some of your important keywords within the actual text of the link (the 'anchor' text). Google will use the actual text to determine what the target page is about.
4. When creating content for your site, create pages with a solid theme. If you are writing about copywriting in London, for example, use this phrase in your page TITLE, the DESCRIPTION, KEYWORDS, and in several places within the page. Whilst keeping the pages very readable, you can easily fine-tune some of the text to include the terms you want to rank for in key places.
5. Think of inventive ways to encourage other site owners to link to your site. Consider writing expert articles (which contain your URL in the biography), contribute to forums and message boards, and submit your site to some of the leading directories within your industry.
6. If you are wondering what people ACTUALLY search for on the web, rather than what you think they search for, by far the best way to find out is via Google Adwords. If you sign up for an account, look at the Keyword tool under 'Tools and Analysis. Type in the main words related to your site, and the tool will show you all the most searched phrases related to them.
7. Don't necessarily try to optimise your pages for the most competitive search terms. You are far more likely to succeed if you go for a number of less popular terms and rank in the Top 10, than ranking at No.27 for the most sought-after word. The so-called 'long tail' of less popular search terms can, in total, create a growing flow of new visitors for your site.
8. Finally, and importantly, think quality not quantity. Getting a strong link back to your site from a respected source could be worth more, in search ranking terms, than thousands of links from irrelevant link directories from all over the world. There are few short cuts in the SEO game, so be prepared to be patient, as the search engines will take time to find incoming links, and will calculate your rankings accordingly.
Further Information
Here are some helpful sites which can give you a detailed insight into the world of SEO:
Search Engine Watch – probably our favourite source of information and news on everything to do with search engine marketing.
Webmaster World – our favourite forum for all things search engine related. Still looks the same as it did a decade ago, which is reassuring.