If you work remotely at home, you will be totally reliant on your broadband connection, so it's important to make sure that you can always stay connected. Remote and mobile working has become part of modern working life. We all expect to able to work on the move and wherever we might find ourselves. That means staying connected at home and while we travel.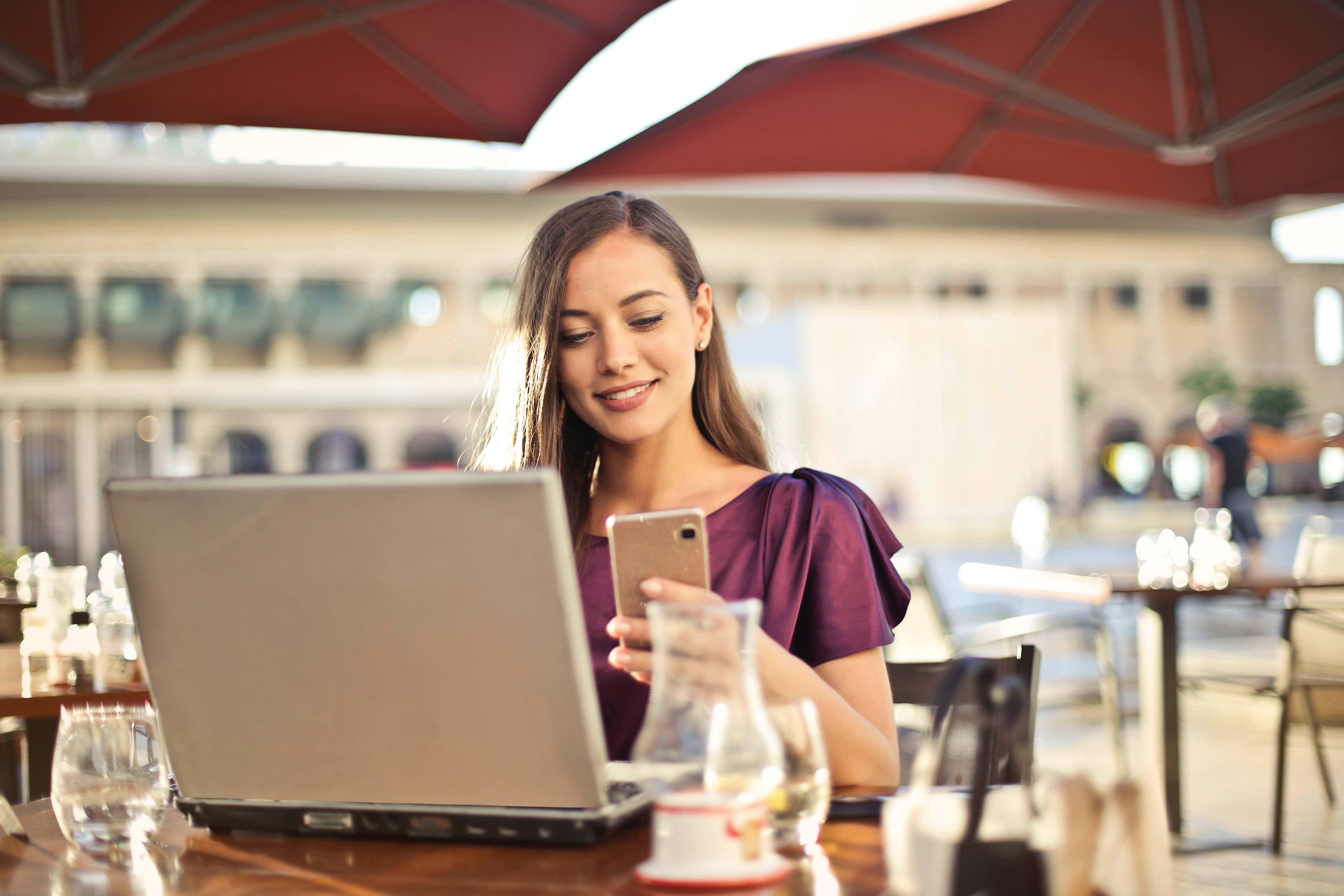 Yet, even though ultra-fast broadband and WiFi are now widely available, connectivity can't ever be taken for granted. It's wise to ensure that, should your usual method of connecting becomes unavailable, you have contingency – and that within the home, your WiFi will give you a suitable level of performance.
For any remote worker (or any business/start-up for that matter), there are two key facets to connectivity – speed and availability. Most people can get a fibre-based superfast or ultrafast connection at home today. These are very good options for remote workers as they will provide download speeds of as much as 100Mbps and upload speeds of up to 30Mbps. Some services offer even more bandwidth.
But current 'everyday' broadband connections in the UK – which perhaps offer as much as 40Mbps download speeds and 10Mbps upload streams – might not always be enough. Although these rates might be sufficient for simple email and web surfing, for those engaged in serious work at home, they may not be adequate, especially if there is any potential for contention, as there will be in residential areas.
Slow-down
Most of us will have experienced a temporary and apparently unexplained slow-down of our home broadband. This is almost always caused by other users on the same shared line (all broadband connections are shared to are greater or lesser extent) trying to consume large amounts of bandwidth – streaming ultra-HD video or playing interactive games, for example. Where this happens, the congestion will result in slower download speeds and response times.
There is also more potential for connections to be lost in a domestic setting as the consumer broadband market is dynamic and fast moving. New users are being added and upgrades performed constantly, so you will often see an engineer working on your local roadside cabinet during working days. In addition, there are regular network upgrades and maintenance, so connections are sometimes lost whilst this work is being carried out.
According to DMSL UK, a leading business telecom expert, it's good to have a 4G alternative to the main broadband connection. This could be a dedicated 4G card that is installed within the broadband router, or a Personal Hotspot option on your smartphone. In both cases, it would vital to ensure that the 4G signal available locally is good enough to support a decent data connection. You will also need a data allowance on the 4G contract that will be appropriate for your needs.
It's important not to make any assumptions regarding this latter point. As we have already mentioned, the data and bandwidth requirements of the remote worker are increasing; you are likely to consume many gigabytes of data every day, just by working normally.
Strong signals
Within and around the home, you will probably want to work at different spots at different times and it is worth making sure that both your mobile device and your router support a fast-enough version of WiFI technology to make the most of your broadband connection. If you have the latest technology (802.11ac) you should be connecting to the router at upwards of 400 Mbps, so it should be no problem.
But you also need to keep in mind that signal strength will be impacted by distance from the router, the thickness of walls and potential interference from other devices that use radio signals, such as microwaves, wireless speakers, IP cameras and smart meters. If you have difficulty with WiFi signals in the home, it may be worth considering a range extender or using a mesh system to boost signal strength in areas that are furthest away from the router and broadband connection.
Getting what you need
Staying connected while you are out and about is not as much of a challenge as it used to be, as there are now WiFi hotspots in almost every public place – and you have a 4G smartphone and a decent data allowance, you can use them in places where wireless is not available.
If you are often working while you are on the move, it will be worth signing up for a WiFi network service, so that you can connect to hotspots automatically as you travel. There are several of these available and major broadband providers usually offer customers the option to connect to their hotspot network as part of their package. It is always worth taking up these options.
But be aware that, in public places, you won't always get the connection you might need to use the most bandwidth-intensive apps and services today. WiFi is always by definition, a shared connection and routers and access points in hotels and railway stations can't always cope with the volume of demand at peak times.
For remote workers today, staying connected should not be that hard – but if it is important to always have the bandwidth you really need, then you need to make sure that you can.
More on remote working and telecommunications.