As the annual self-assessment submission date draws closer, we look at some of the common mistakes taxpayers make on their tax returns, and how best to avoid them.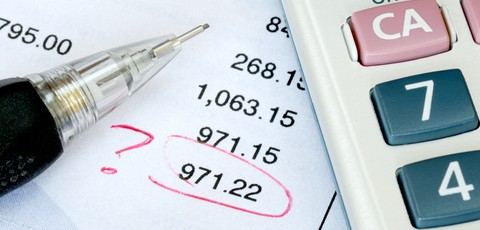 Get your tax return right the first time
If you are required to fill in a tax return – the self-employed, and all company directors must do so, for example – then you have until 31st January to submit the return and pay any tax liabilities you owe on income received during the tax year ending the previous year.
Of course, people do make mistakes – and you will usually have the opportunity to correct mistakes made on your previous return. However, it is always best to get your submission right first time – to avoid further scrutiny of your tax affairs by HMRC, and possible penalties.
Here are some of the most common tax return errors, based on some useful tips provided by Carol Cheesman, Principal of Cheesmans Accountants.
Common tax return errors
If you have not filed online before, make sure you apply for a Government Gateway login a few weeks' before the deadline, as you will be unable to use Self Assessment Online without it.
NI / UTR Numbers – Every person has a unique National Insurance number, and Unique Taxpayer Reference number (10 digits) – make sure you use the correct numbers.
Supplementary pages – In some instances, you may be required to provide extra information to back up your claims for 'additional income'. Don't forget to complete these pages.
Insufficient information – You should not write statements such as 'accounts to follow', or 'as per accounts'.
Incorrect figures – Possibly the most common self assessment mistake. Double check all your figures, and if you use Self Assessment Online, HMRC will check your calculations for you.
Not declaring income – You must declare all sources of income (including interest, dividend payments, and other sources of income subject to Capital Gains Tax). Failure to do so could result in harsh penalties.
Expenses – Make sure you only claim for expenses that have been genuinely incurred in the course of your business duties. Check with your accountant if you have any doubts over what you can legitimately claim for.
Have you signed it? – If you are submitting a paper self assessment return, make sure you complete box 22 – including the date and your signature.
Keeping accurate records – You must keep all evidence of your income and earnings, both to help you complete your own accounts, and in case you need to produce them in the event of an HMRC enquiry.
Deadlines – You must submit your paper return by 31st October, and by 31st January if you are submitting your return online. Any tax you owe must also be paid to HMRC by 31st January.
Further Information
The best source for further information on completing your tax return is HMRC's guide to self assessment – which includes details of how to register to use Self Assessment Online.