To run a business and to do it well you need to have a certain skill set. Being an entrepreneur is rewarding, and although you may not have all these skills it doesn't mean you can't start your own business. The list of skills will give you an idea of what is needed to run a business successfully. Also, running a business is a continuous learning process, and you are bound to pick up skills on the journey of being a business owner.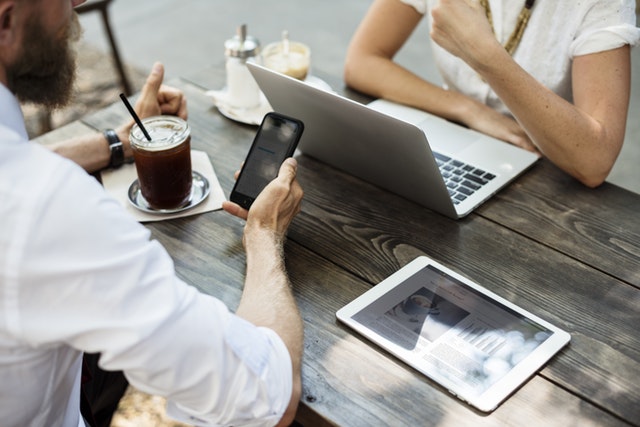 Here are the five skills that you need to be a successful entrepreneur (or the skills you need to work on acquiring).
Leadership
For you to run a business you need to have strong leadership skills, especially if you will have a team of employees working for you. Leadership is something aspiring entrepreneurs should possess or at least try to build up. A strong leader is needed to motivate your team and to get them to work as hard as you do to make the business a success. A good leader must understand when they need to be a boss and when they need to be a team player. You must have delegating skills to ensure that the maximum potential is reached for your employees. As a leader you will have clear, focused goals and make sure that the short as well as long terms goals are always in mind.
Communication
Communication skills are essential in every aspect of running a business. Even if you are running a business by yourself, you still need communication skills to have successful communication with clients, customers, suppliers etc. However, if you have a bigger business and have a team and/or employees then communication skills are even more vital to the success of your business. Being able to communicate well with your team will enhance their ability to work, improve levels of productivity and it leaves little room for error.
Communication includes both being able to speak well as getting your message through writing. Present yourself well and speak with confidence when you are speaking to people directly, and ensure that you are being understood. Similarly, you need to get your point across through written forms of communications such as emails. You must make sure that you are not coming across as rude or blunt as you are not able to express or show body language through written communication.
Branding
Branding can be personal or business, or if you are a sole trader it can be a combination of both. You need to have branding skills in order to create a brand for yourself and your business. You can create a brand by putting yourself out there and making yourself be seen. The easiest way to do this is through social media, this could be Facebook, Twitter or if you are establishing yourself as a CEO of a company, you may want to focus your efforts on LinkedIn. You should try to create content on various different platforms because if you have something worth saying then people will want to listen. You have to ensure that you are creating a positive brand. If you are not the best writer, then opt for platforms such as Instagram where the focus is on the image rather than the text.
Strategy
Being skilled in strategic planning and implementing strategies will definitely set you apart from amateurs. Being strategic means that you are looking at the bigger picture, you are seeing past day-to-day tasks. It's being able to set long term goals and implementing strategies in order to achieve those goals. It's important to dedicate some time periodically to think about your goals and follow and track any strategies put in place. If you are starting up then writing up a business plan is the first task to see how strategic you are.
Marketing
You will need basic marketing skills if you are just starting your business. If you don't have a large marketing budget then you will have to be creative in marketing your business. You need to constantly be aware of trends and the wants and needs of consumers to retain customers and clients. In order to focus on marketing, you must first have carried out research. Therefore, marketing and research skills go hand in hand in order to gain knowledge of your consumers. If you have a bigger budget, then perhaps outsourcing a marketing consultant may help you understand and learn from a professional.
These are just some skills you need to give you a good chance at succeeding in running a small business. If you lack any of these skills, then perhaps invest time in learning tips and tricks in each area of expertise. Additionally, remember that you will learn as you go when running a business, being a business owner will mean that you are constantly learning and progressing in your entrepreneurship.
More information on starting up here.