A new study by the IPPR think tank shows that the proportion of people working for themselves is growing at a faster rate than anywhere else in Western Europe.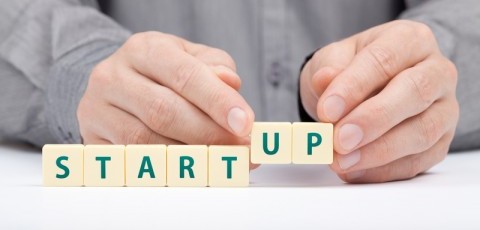 Over the past 12 months, the number of self-employed rose by 8% – the highest rate in Western Europe, and only beaten by a few smaller states in Southern and Eastern Europe (Slovenia, Cyprus, Bulgaria and Lithuania).
Although the current growth rate is impressive, the number of self-employed as a proportion of the entire workforce has only just reached the European Average of 14% during the first quarter of 2014.
The countries with the highest proportion are Greece (32%), Italy (23%) and Turkey (21%).
Clearly, the idea of working for oneself isn't quite as popular in Scandinavia, with Sweden, Norway, and Denmark on 9%, 7%, and 8% respectively.
Are the newly self-employed 'entrepreneurs', or are the job figures misleading?
Spencer Thompson, the think tank's senior economic analyst said that around 2,000 people were moving off benefits and starting up their own businesses each month. Whilst the Government has praised the country's "entrepreneurial zeal", others have raised questions over whether the job market statistics are misleading, i.e. are the newly self-employed merely 'employees' in another guise, and how many of them have left traditional employment out of choice.
Thompson notes that "the Monetary Policy Committee of the Bank of England, while divided on the issue, see the rise in self-employment as a sign that the labour market may be weaker than it appears."
The latest Office of National Statistics (ONS) data shows that the UK's army of 'self employed' now numbers 4.58 million – up by over 400,000 on the previous year.
However, several reports suggest that the self-employed are worse off than they were as employees. The Labour Party says that the income of people who work for themselves has fallen by £2,000 on average since 2010. The income of regular employees fell by 9%, it claims, between 2009-13, and by 14% for the self-employed.
Self-Employed "driving the economy forward"
Freelancers' group, the PCG, says that the total number of self-employed may actually outnumber those working in the public sector, if growth carried on at the same rate for another year.
Andy Chamberlain, the association's Senior Public Affairs Manager at PCG, also said that independent workers make a massive contribution to the economy – £95bn last year alone, and should be recognised and celebrated more widely.
"Let's continue to make it easier for the growing army of self-employed professionals by implementing tailored policies to help this important sector flourish and reach their full potential."