If you are new to the contracting world, one of your first tasks (aside from finding that first contract) will be to choose an accountancy firm to look after your finances.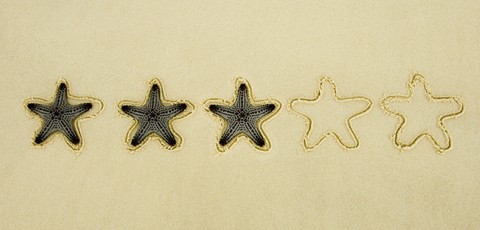 Chances are, if you have found a contract via a recruitment agency, you will have been recommended the services of a 'preferred supplier' accountancy firm. You may well have seen listings and adverts for accountants on some of the leading industry websites and publications.
Objective accountant reviews?
In an ideal world, you'd be able to look up the contracting equivalent of the Which? guide and find the Top 100 contractor accounting service providers listed and ranked in order of popularity, price, compliance, set-up costs, etc.
Unsurprisingly, it is very hard to find objective reviews of accountancy firms (or umbrella companies for that matter). Review sites are open to so much potential abuse, and posts by 'insiders', that they're hard to take seriously. If anything negative is written about a particular firm, then the site owner would be potentially liable for any perceived damage such information could cause.
Over the past decade, several sites have attempted to compare everything from accountants to umbrella companies and even recruitment agents. The firm rankings always vary wildly between sites, and seem to be influenced more by which firms pay to advertise, rather than the results of genuine reviews and marks given by contractors themselves. In other words, they're pretty worthless.
Contractor UK
One exception to this general rule is the Contractor UK Accountancy forum which has been active in various forms for over a decade (in fact it was originally set up by the team behind Company Bug). These boards are well moderated, and although contributions are often made by accountants themselves, anything resembling spam is quickly identified and either ridiculed or removed. On this, and other boards, the quality of posts and help provided by accounting members can also give an impression of the service their firms aim to provide to their contractors.
Personal Recommendations
Aside from opinions published online, or in print, which may or not be reliable, the best possible recommendations you can receive are from other contractors. Many seasoned contractors have been through half a dozen accountants before settling on one which suits them. Of course, much of this preference will be down to personal taste, but some firms simply have a less than favourable reputation because their service is not up to scratch, or their fees are too high for the service they do provide.