Unlike traditional 'small business' accountants, most contractor accountants provide a specialist service tailored to the specific needs of contractors – typically for a monthly fee.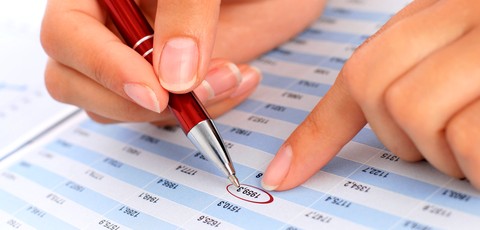 The contractor accountancy market is a small and highly competitive world, with a steady flow of clients between rival firms. Here are some tips from the Company Bug team to help you choose a contractor accountant:
Recommendations
Without a doubt, one of the most reliable ways to find a good accountant is via a recommendation from a current client. This may prove problematic if you are new to contracting and do not know any other contractors. Scour the internet for bulletin board discussions, as you will often be able to establish what sort of reputation some of the major players have in the market.
Choose a Specialist
We recommend that all contractors seek out the services of a specialist contractor accountant, as they will know exactly how the industry and payment cycles work. They should also have an in-depth knowledge of IR35, and how to ensure that their clients are not caught by the punitive tax rules.
Agency Preferred Suppliers
Many leading recruitment agencies have preferred supplier lists of accountants and umbrella companies. Some agents are even paid a fee for each contractor they refer across to a service provider (despite the questionable ethics of such practices). For this reason, you should not rely on the recommendations of recruiters and should conduct your own independent research.
Costs and Hidden Fees
Most accountants for contractors charge monthly rather than annual fees for their services. The range in fees for apparently similar services is considerable, with some charging as little as £50/month – and others charging over £150.
Find out exactly what your the monthly fee includes, and ask if there are additional fees for completing your personal tax return, initial company set-up work, or completing accounts carried over from a previous accountant.
Qualifications
You should expect your accountant to be qualified with one of the recognised accountancy bodies – the most common qualifications you will see on company websites and literature being the ACA and ACCA, or ICAS in Scotland. This doesn't necessarily mean that your own account manager has qualified as an accountant, just that one or more members of the firm are qualified.
Experience
Ask how long the practice has been running, and how many clients the accountant has on his books. This may not be a deciding factor in its own right, as age doesn't necessarily have a correlation with competence, but the answers may all influence your choice.
Online Software
The past few years have seen huge improvements in accountancy software – particularly online accounting packages. A good online system can save you a good deal of time in keeping your accounts updated. You should be able to reconcile your bank statements, and even invoice clients from the most cutting edge software. Find out if your accountant offers their own software, or if they provide support for some of the leading third party packages such as FreeAgent.
List of Contractor Accountants
Company Bug provide a directory of contractor accountants which will help you get an idea of what's on offer in the marketplace.
For a more extensive list of accountancy providers try the ContractorUK accountancy directory.