After the hardest year for businesses, the optimism for 2021 is falling short. Small businesses are yet to face even more difficult challenges that may even lead to their closure. A report carried out by Take Payments looked at the challenges small businesses will face in 2021 by looking at 1,000 SMEs in the UK across 19 different sectors. Some of the main challenges expected are the Coronavirus restrictions (35%) and the new Brexit regulations (19%).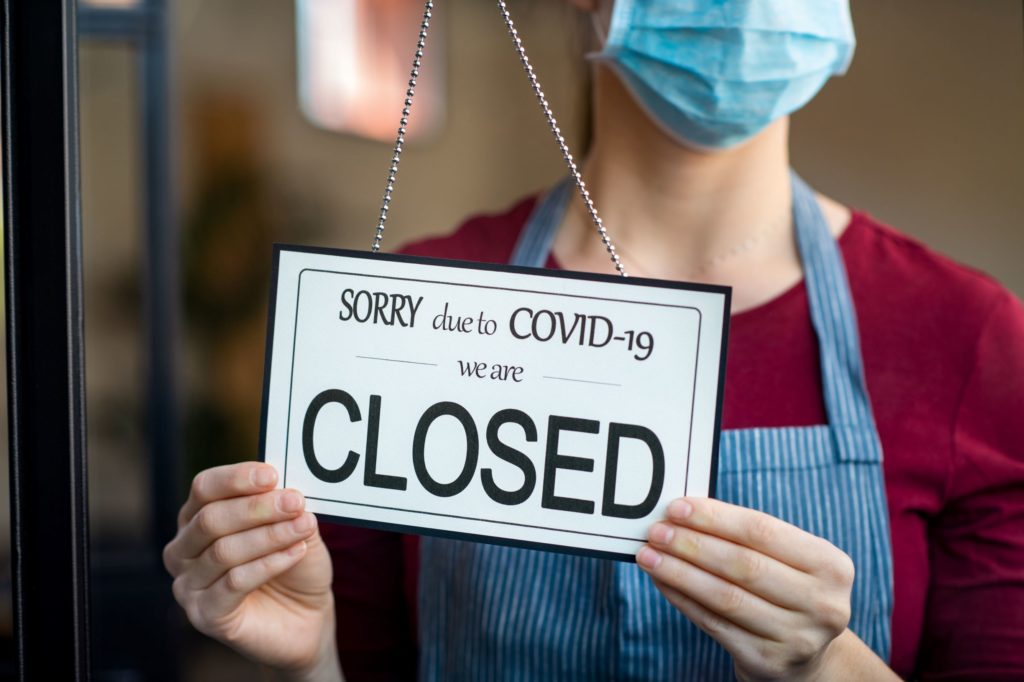 Biggest challenges for small businesses in 2021
This uncertainty brought on by COVID-19 as well as Brexit is making it incredibly difficult for businesses to plan ahead for their future. This makes a tense environment where businesses aren't sure they will even survive this year. Around a third of businesses (29%) are expecting to close this year with around 20% also expecting their business to make a significant loss. This totals to around half the businesses surveyed.
Main concerns highlighted by SMEs
The main concerns highlighted were any future lockdowns (67%), lack of knowledge around the new legislation and requirements in line with Brexit (67%), and further coronavirus regulations (44%). Lockdowns due to COVID have been detrimental to thousands of businesses across the country, especially those in the creative arts sectors. The lack of knowledge around Brexit is also impacting those in the finance and the manufacturing sectors.
Sandra Rowley at takepayments limited commented: "2020 proved a challenging time for all businesses and unfortunately the uncertainty will continue into this year. However, we have light at the end of the tunnel and hopefully, life can start to go back to normal following the success of the vaccine rollout.
While the past year has been a struggle, one positive takeaway SMEs have is how the pandemic has led to many fast-tracking their business in some way, whether it's launching an area of the business they wouldn't have otherwise or simply introducing new technology to help their service adapt to the climate. Businesses can take confidence from knowing how adaptable they have become, which will give them assurance for whatever may come their way in 2021″.
Consumer spending
With an uncertain economic climate, consumers lose their confidence which results in a decrease in consumer spending. This was noticeable by 69% of SMEs surveyed, that saw a difference in consumer spending across the year.
Staff cuts
Around a third (30%) of businesses highlighted that they had to make staff cuts during the pandemic and had to let some of their staff go. Around 43% used the furlough scheme and were able to keep their staff on. When businesses are flourishing, usually they take on new members and this helps businesses grow, therefore staff cuts paint a grey picture of the current state of the business world.
Positive outlook
Although a vast majority of businesses have or will make a loss or even cease trading, around 34% of businesses claimed they believe they are agile enough to adapt to the changes brought on by the pandemic and the ongoing regulations around it.
More on small business news and you can find out more from the Small business challenges report.