Up until now, you might have thought that your product was the driving force behind getting a shopper to part with their cash – after all, isn't that why you've spent months (if not years) developing it to perfection. You would be wrong, though. If you're reading this then you've probably already realised that whatever medium or vessel you're using to contain your products is a much, much bigger deal.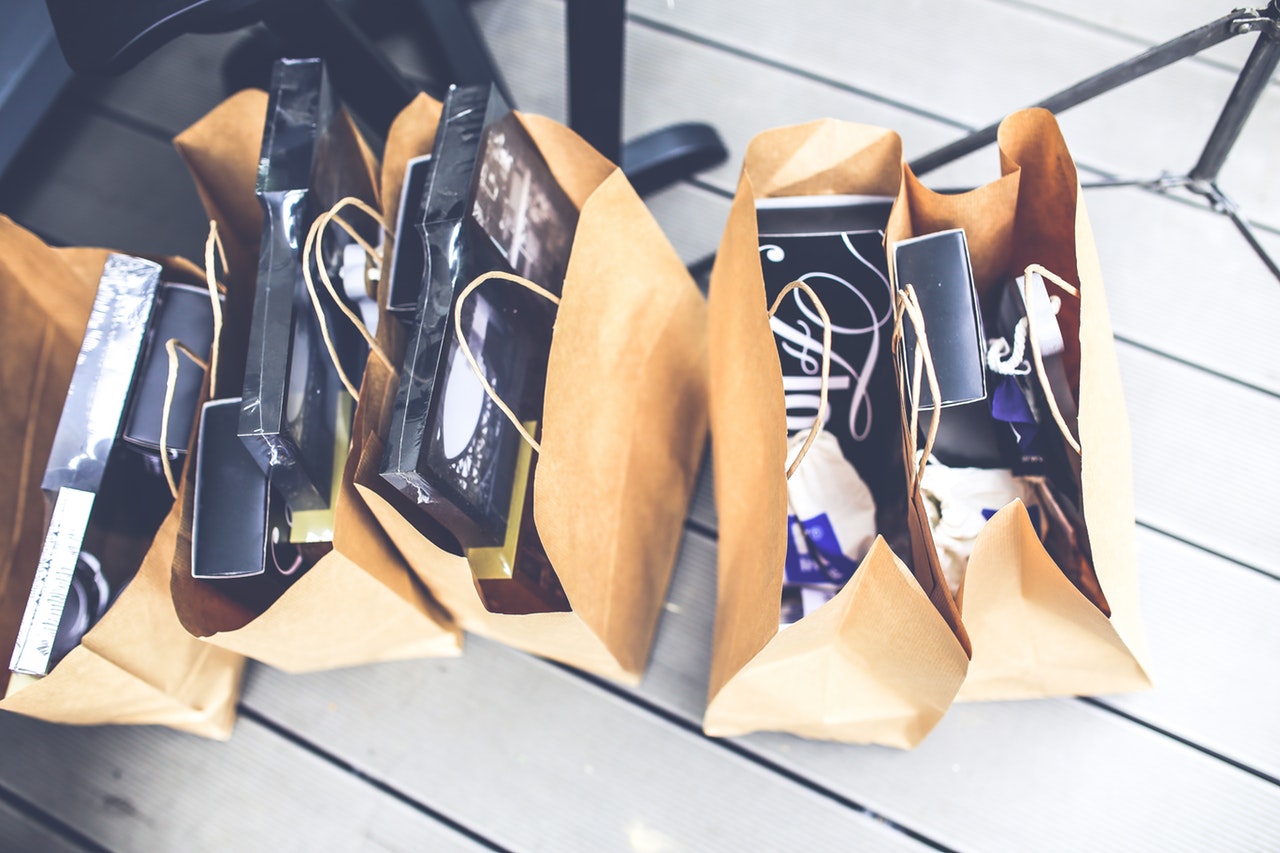 From distinctive glass bottles to boxes in a particular shade of blue; many companies that reach "iconic" status do so for their packaging, not their products. Conversely, countries around the world have begun to dress tobacco products in identical, drab wrappers, completely stripping brands of their shelf appeal.
So, what are the secrets to successful product packaging? Here are five tips from The Bag Broker to help you on your way.
Don't muck around
Great packaging design tells your just customer two things; who you are, and what you're giving them. It should do this quickly, and it should do it simply.
Presumably, you've spent a lot of time on your company logo, which should make it very clear what your firm is about. Choice of colour, icons and typeface all convey messages to the customer without saying a thing, so make sure it's telling the right story.
The easiest way to show consumers what you're giving them? Showing them, of course. Transparent packaging is an obvious choice, but a photo or illustration can have the same effect (particularly if the thing you're selling acts as part of something else and doesn't look that appealing on its own). Finally, make sure that you put a product description somewhere in the design – the last thing you want is for a frustrated consumer screaming "BUT WHAT ACTUALLY IS IT?!" in a supermarket aisle.
Make it practical
You can have the most beautiful branding in the shop, but if the container doesn't help customers to actually use your product, then expect some problems. Before you settle on shapes, materials and closures, check their compatibility with shipping, storage and usage throughout the product lifetime.
Ask yourself:
How will this be stored in a warehouse/on a shelf/at home?
Is it easy to dispose of?
Will the structure be affected as it empties?
Is it easy to open and reseal?
Will it stay clean?
How difficult and expensive will it be for you to ship?
If you're feeling overwhelmed by all of the options available, find a supplier who has the time to talk you through the possibilities. Dedicated packaging firms will have produced thousands of products for all kinds of companies, and can tell you what is likely to work best.
Take Heinz ketchup for example. To reach that last bit of sauce, traditional glass bottles would need to be precariously stored upside down and given a hefty whack at the table. By turning this design quite literally on its head, Heinz has saved customers from both.
Don't be afraid of creativity
In a saturated marketplace, you're going to be competing against twenty other brands offering a product that, at least in the eyes of the consumer, might be identical to yours. A "no-nonsense" design might look nice by itself, but is it going to stand out on the shelf?
Taking your time to come up with a design that's interesting and original, is far more likely to attract consumer attention. Focus on functionality wherever possible, and make sure not to dilute your company values while remaining true to your brand and product, will have a much bigger impact on your potential customers.
Give yourself room to grow
It's your first product, and you've created a whole harmonious brand around its story. Brilliant… but what happens when you want to bring out your second product, or an entirely new line? When that time comes, you don't want a radical change in packaging to compromise or confuse the brand identity you've been building up (and besides, having to source all-new containers and labelling is going to be expensive).
Before you finalise your design, test out how it might be flexed to accommodate different size or flavour variations.
Don't overdo it
It was the impeccable Coco Chanel who advocated removing one part of an outfit before leaving the house, and this minimalist mantra applies to just about every form of design. The trouble is, when you're so close to a project it can be exceptionally difficult to take a step back from the details and refocus on the bigger picture.
Don't let the packaging design become the headache that stops your product launching. There are experts in this field for a reason, and even if you feel that money is tight, bringing in a small agency or consultant designer will take a huge weight off of your shoulders. Their expertise should perfectly complement your own, supporting your process of getting your goods to market. And if in doubt? Don't stress. Remember, even the most iconic brands didn't get it right first time, so focus on doing the best you can.
More on product development and starting up here.