The internet is amazing; it has all the information that we would ever need at just a few clicks. But with easy access to information, there's also the increased risk of breaching copyright – and we can be guilty of copyright infringement without even realising.

When you're promoting your company, it's essential that it looks appealing to customers and that it represents your brand for it to be successful – and to do this you'll need images, graphics and fonts. There are loads available – but they might not be copyright-free and this is where you'll get in trouble.
What is copyright?
Using work that's produced by others, even if you're not claiming it as your own work, could mean that you are infringing copyright. Anyone who creates a piece of original literary, dramatic, musical or artistic work, original non-literary written work, sound, music, film and television recordings, broadcasts and the layout of published editions of work automatically has copyright protection.
Work that's copyrighted is often accompanied by the © symbol, but if it doesn't have a © symbol, it may still be protected by copyright. Owners of work may not have registered it or chosen to use the symbol, but it still belongs to them.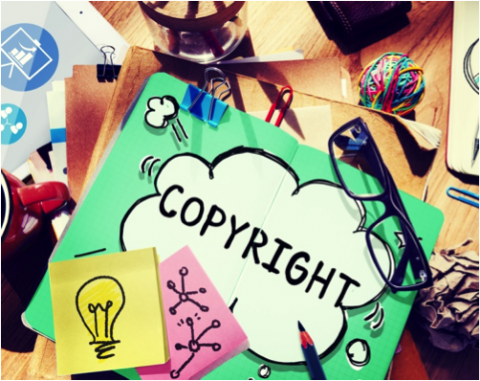 Image Credits: Rawpixel.com/Shutterstock.com
There are free image sites online… can I use them?
This is where it gets a bit complex. There are image sites which offer work that you can use for free, but often these sites don't always understand the right procedures themselves, or users don't read the terms and conditions – and this is where you could get in trouble.
If you're going to use images from sites such as Creative Commons, Shutterstock or Getty then you should be aware of how you're using them. For Creative Commons you'll need to make sure you read the license the work has before you use it, and each piece of work may have a different license – so don't assume that one size fits all.
For stock photos, it's important that you read and understand the terms and conditions completely. You pay for the license to use stock images, but people get caught out when they don't read the terms and conditions of the license properly – for example: you may be free to use an image to accompany a blog post (providing that you credit the image) but the T&Cs may state that you cannot use the image for advertisements. It's little loop holes like this that people aren't aware of.
What about screen shots?
Taking a screen shot of an image and publishing to the public can still be an infringement of copyright. The copyright still lies with the original copyright holder.
Do the rules still apply on social media?
Yes. Whether you're promoting your business on your blog or you're posting on social media, copyright is copyright and you may still be held responsible if you breach it. The rules differ for each social media site so do your research beforehand.
What about music?
If you're using music to promote your business, whether in a video or a radio advert it's important to get the correct license from the copyright holder. Even if the music sounds like another piece that's copyrighted, you may still be accused of copyright infringement. Depending on the circumstances, you may need to obtain consent from both the copyright holder and the person who performed the version of the audio that you would like to use.
If you're posting your advert on YouTube and it contains copyrighted music, it could either be muted, your account could receive a strike, ads could be placed in your video or the owner of the music could sue you. If you're planning to use music from a site that claims to be royalty free then you should ensure that you check through the licenses and terms and conditions thoroughly – because often it is not completely free.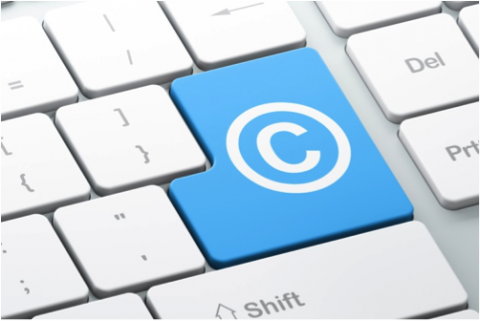 Image Credits: Maksim Kabakou/Shutterstock.com
Things to bear in mind:
Posting a picture with a link to where it originally came from does not count as attribution and you could still be accused of copyright infringement. You need permission or a license.
There are millions of websites and millions of images, but that doesn't mean that posting a copyrighted image on your site will not be found. It will. Even if you've edited the image so it doesn't look like the original, there are ways that it can be located on your site.
Posting a screen shot of an image or a piece of work may still be copyright infringement, as it still belongs to the original owner.
What can I do?
If you're promoting your business, then why not further your promotion and show off your skills by creating your own work rather than using that of others? For image and video content you don't need to be an expert, nor do you need to have expert equipment – as long as the quality is decent and it's edited well it will look great. Practise makes perfect too.
If you're not confident enough to create and produce your own designs, hire an expert to do it for you, there are photographers, musicians, writers and designers available that would love to work with your brand – just remember to give them credit for what they've done.
Creating your own work instead of taking it from others will not only make your work unique, but it will also prevent any problems in the future. You may not be accused of copyright infringement immediately after you've used the work – it could be months or years after – but that doesn't mean there won't be consequences.
It's better to be safe than sorry when it comes to copyright and promoting your business. If it's not your work, then it's best to just assume that it's copyrighted and that you cannot use it unless you have a license or you've asked the permission of the copyright holder.
This article was kindly contributed by Jessica St Pierre on behalf of Law on the Web.