One of the main components of any small business owner's PR armoury is the trusty press release. If used successfully, they can generate lots of free publicity for your firm. Unfortunately, most press releases are consigned to the bin within seconds. So, how do you ensure that your releases are eye-catching?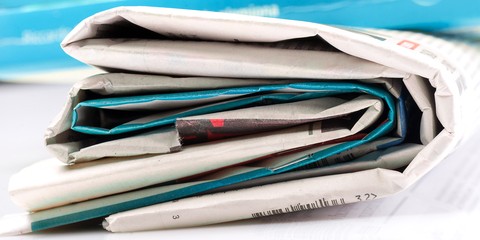 Here are ten tips to help you ensure your press release is noticed, based on our experiences here at Company Bug (we receive hundreds each week – and only a small percentage hit the mark).
Send it to the right place
Before you even write your first release, consider who you want to read it. Take some time to find the contact details of press contacts in your industry. One well-researched contact in your field could be more influential than hundreds of recipients of a mass email campaign. Why would you send an email about the launch of a revolutionary new dietary supplement to the editor of Plumbers' Weekly?
Have you got a 'news' story?
Only create a release when you have something truly worth shouting about. This may be an imminent product launch, findings from some research you've carried out, or your views on a current business story. Sometimes it's hard to separate what you, as a business owner may think is important, from what a journalist would consider newsworthy.
Make the headline punchy
The first thing the recipient will read is the subject line. Assuming you've done your research right, and the reader has a potential interest in your story, you need to make sure your headline is powerful enough to entice the reader into reading the email in its entirety. Don't be afraid to be different, or unusual.
Key points at the top
Your release will typically be fighting for attention with dozens, maybe hundreds or others. Alongside a powerful headline, the next battle is to compact your message into easy-to-digest bullet points near the start of the release, or a concise summary of your news story.
Get the format right
Given the time constraints most editors and journalists worth within, you need to make it as easy as possible for your press release to be digested. The best way is to paste your release, in a normal font, into the body of the email. If you use a press distribution service, this will be done automatically. Don't send an email with an embedded Word or PDF document, unless it contains supplementary information to the release, or a brochure of some sort.
Use a commonly-used layout (see template examples below). This includes stating whether the release is immediate or embargoed, and any notes for the editor, etc.
Your contact details
Make it as easy as possible for journalists to get in touch with you. Include your name, address, phone numbers, email addresses, social media accounts, and any ways of communicating with you.
Focus on clarity
Avoid using industry jargon or slang – it can be very off-putting for journalists. Consider the nature of the publication / website you are sending the release to, and make several versions if necessary, to appeal to different recipients.
Eye-catching images
Good images can help sell a product, or tell a story. Don't be afraid to include these with your press release, but make sure they're professionally produced. Broadband speeds are getting faster all the time, but high resolution images can still cause problems if file sizes are too large. Provide a link to download more images if necessary, or use an online file-sharing application like Dropbox.
Do you need help?
Hiring a professional to create a press release on your behalf could turn out to be money well spent. There is a real art to creating the right words to sell a product, and well-written content is essential if you want a professional journalist to take your business seriously. A copywriter may be able to offer you further tips to fine-tune your release, and may be able to recommend an effective distribution service.
Double-check
If you're not using a professional press release writer, ask colleagues to read through your release before submitting it. Go back to point one, and ensure that you have something truly newsworthy to talk about.
Further Resources
Try these sites for simple press release templates: