Digital Marketing: simple or complex? Broken down, the principals, the channels and the objectives are pretty straightforward. Designing the right strategy, however, is where things become a little obtuse. All channels need to work in conjunction, and require constant attention, while your tactics need to evolve as your data does. On all channels, knowing and understanding your audience is essential.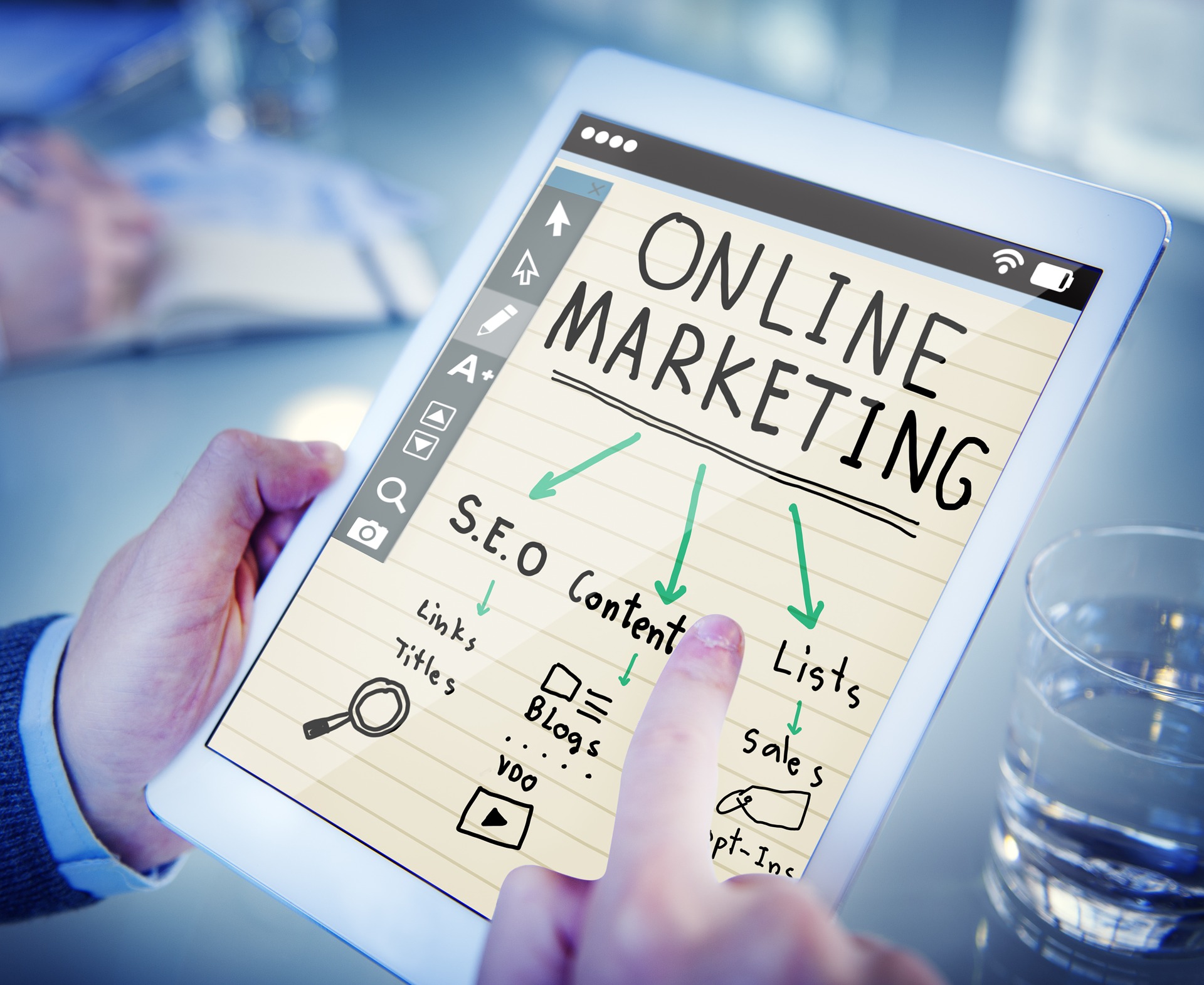 Here we present an intro to the six main channels that you should be focusing on, and how you can make the most out of them, as told by Aquare.
Social media marketing
There are a few key rules that form the foundation of successful social media marketing. They can be summed up as follows: know your audience, know your times and know your strategy. One pro tip is to avoid becoming over-reliant on automation – according to Brian Solis, Digital Analysis and Anthropologist: "Social media is about sociology and psychology more than technology." In other words, your social presence is about people as much as it is about algorithms: this is where your responses and conversations are equally as important as the content you share and post.
Being crystal clear on your overall business objectives, knowing your audience's behaviour and when they are online, are all part of making social effective. You need to familiarise yourself with Google Analytics because the amount of data you can obtain from it on your customer base is huge. However, it's worthless if you don't know how to use it to move closer to your business goals.
SEO (Search Engine Optimisation)
There are a million SEO experts out there and they've got a million different ways of doing it. What one person tells you will bump you down the rankings, another will tell you bumps you up. There's only one solution to this: get educated. Learn and read as much as you can, test and experiment for yourself. It also helps to step back to the over-arching missions of the big search engines themselves.
Google may change its algorithm frequently, but their fundamental goal remains the same: "to organise the world's information and make it universally accessible and useful." In other words, focusing on quality, relevant content rather than worrying about gaming the system, is what will get you ahead (and avoid you getting penalised when the algorithm changes). "Good SEO work only gets better over time. It's only search engine tricks that need to keep changing when the ranking algorithms change." – Jill Whalen from WhatDidYouDoWithJill.
PPC (Pay-Per-Click advertising)
PPC is a wild, but thankfully tameable beast. It's not something you can learn overnight. Instead, actionable insights come from experience. Specifically, the experience of building campaigns, setting goals, and being able to identify trends, successes and failures. According to Bogdan Stevanovic, CEO of Digital Marketing Agency, Aquare: "Everything in your PPC strategy should be data-driven and focused on ROI. Don't expect to get everything right straight away – you need to constantly evolve and optimise. Understanding key audience behaviours and identifying buyer intent is essential".
Email marketing
Email marketing is the most readily understood but at the same time most frequently misused channel of all. There are so many factors in creating an email that people actually open, read, and click through, that it would be impossible to get them all in here.
Bearing in mind that lead generation and lead nurturing should be your goals, focus primarily on writing emails that people would actually be interested in. It sounds like a no-brainer, but here's the catch, the average human attention span is 7 seconds. So "interest" needs to be heavily attracted in the subject and first line, and from there, every word and every image still has to be compelling.
If you're trying to sell something, be aware that people are extremely turned on to 'tricks', so if you're thinking of a bait and switch, or exaggerating something, the chances of them hitting delete, or worse, spam, will be great. As a general rule of thumb, the more personalised, and the more human-sounding you can make an email, the more effective it will be. Don't forget to split test – if you have an idea, testing different variations of it is the only way to determine if it works.
Content marketing
According to Andrew Davis, author of Brandscaping: "Content builds relationships. Relationships are built on trust. Trust drives revenue." Content is the core of digital marketing – fundamentally it is the reason your customers connect, and stay connected, with you. If what you're talking about resonates with them, if they can see that you're providing value in what you publish, they'll engage, and hopefully, convert.
All content strategies should be based on knowledge of your audience: specifically, their pain points. Pain points are your customers' challenges and problems, these are issues that keep them up at night. Identifying what your customers' pain points are and developing content designed to help them overcome these problems means that when they click on or read the material you publish it represents real, tangible value. Consequently, they walk away (and later come back) with the feeling that your brand is of value to them.
Influencer marketing
If you want to rapidly expand your reach (and we are talking thousands, tens of thousands, or even hundreds of thousands) then influencer marketing is the way to go. Cynically, you could refer to it as piggybacking on someone else's success – with their permission. Influencers are the people who have exceedingly high volumes of, not just followers, but loyal fans who take what they say – and more importantly what they recommend – very seriously.
So if you can get an influencer to do a review of your product or service, or better still, recommend it, then there's a strong chance it will convert to customers. In the words of Stevanovic: "Building relationships with YouTube influencers is key – a positive review from them will provide almost instant ROI."
However, influencer marketing presents a complex challenge, how do you approach the influencers and get them on board? Many will do it for a fee, but they will require a certain synergy between their brand and yours. Others will do it if they like your offer and think it will benefit their audience but there will need to be a relationship between you both beforehand (something that needs nurturing).
Finally, simply getting a reply from an influencer can be a challenge, they don't always personally monitor the channels available to contact them. In these cases, you almost have to treat your influencers like a separate audience and create a strategy for slowly getting on their radar and nurturing engagement. Being polite, appearing helpful and constructive ("I thought you might be interested in…) is a good tactic, especially if you can tie your messages/posts back to something you've seen them talking about, or something they recently published.
More on SEO and small business marketing.