Choosing a company name is an important task when setting up a new venture. Your name will help define the image of your business, so you should take some time out to get it right first time.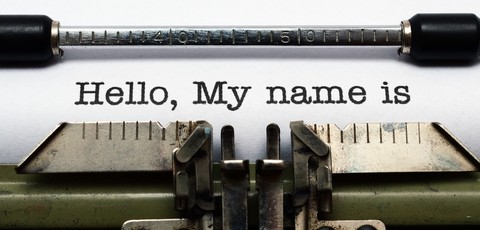 Although you can change your company name with Companies House at any time, you will need to update an increasing number of organisations as you become more established as a business. Some of the bodies you would need to inform include your bank, accountant, suppliers, customers and clients. You may also have to update stationery, business cards, and even your web address.
Here are some ideas to help inspire you to selecting the ideal name for your new company, first time:
Self Explanatory?
Whichever industry you are in, you may wish to choose a name that reflects what you do as a business.
You may decide to use technical names or terms, or include what your company actually does in the name itself, such as: The Modern Bathroom Company Ltd, or JLT Architects Ltd.
It may be important for your business to include your company's location in the name.
It is worth bearing in mind that even if you use brand names for your business rather than the company name itself, you will still need to use your registered name for invoicing and official purposes.
Clever Branding
You may prefer to choose a name which is not self-explanatory, but which reflects an image you wish to portray. Many of the world's leading companies and brands have names which have nothing whatsoever to do with the products or services they provide, e.g. Apple and Amazon.
Many leading brands use powerful images to make their products desirable, such as the impressive Orange (mobile phone) branding from the 1990s onwards – until it was incorporated into 'EE'.
Future Proofing
You may consider using a generic name rather than a specific one, in case you decide to change direction as a business at a later stage.
Potential Investors
Even if your business plan is immaculate and all your figures add up, potential investors may still be negatively influenced if you have an inappropriate company name – something pretentious or too 'new media' should be avoided if you plan to seek investment at some stage.
Domain Names
We suggest choosing your company name and domain name simultaneously, as you will benefit from having both types of identity secured for obvious reasons, and also to prevent competitors from buying your domain names in the future. You should aim to buy the .co.uk and .com variants of your company name if possible, and 'similar' domain names too to be extra safe. Find out more about getting your company online.
Keep it Legal
You should be aware that here are some restrictions on the names you can choose for your company. Aside from trademarked terms (such as 'Microsoft'), Companies House maintains a list of 'sensitive' words and expressions that you should steer clear of. You can read our dedicated article here.