In this article, we look at the duties a company secretary will typically carry out, and whether or not a limited company needs to appoint a secretary.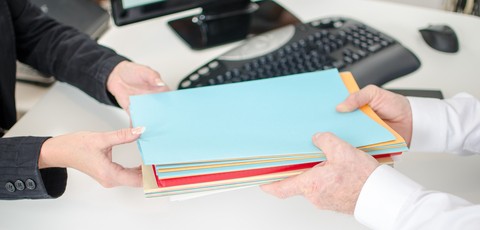 Do you need to appoint a company secretary?
Since the implementation of the Companies Act 2006, limited liability companies are now longer obliged to appoint a company secretary, although there may still be benefits to doing so.
From 6th April 2008, limited company directors can now decide whether or not to appoint a secretary. If a secretary is currently in place, and you wish to remove the position altogether, you must inform Companies House.
It is also the case that a limited company can now be run by a sole director, and no secretary. This sole director will be responsible for the administrative tasks formerly associated with the secretarial post.
In many cases (particularly personal service companies), directors only appointed a secretary because it was a legal requirement at the time. For other limited companies, there is a genuine need to have someone in place to take care of communications with Companies House, and other matters.
Typical duties of a company secretary
Although not specifically laid out in the terms of the Companies Act 2006, some of the tasks a company secretary in a small company would be expected to perform include:
Keeping Companies House updated with any changes to the information it holds, such as names and addresses of shareholders, or changing the company's registered address.
Ensuring that the company's Annual Accounts and Annual Return (AR01) are completed and submitted to Companies House before their respective deadlines.
Maintaining accurate company records, such as the register of shareholders, personnel and tax information.
Organising any company and shareholder meetings, and recording any resolutions passed by the board.
Dealing with share transfers – processing stock transfer forms, issuing new share certificates, and ensuring that any changes in shareholdings are conducted lawfully.
If a member of the public wishes to inspect the company's statutory register, the secretary must coordinate this (however unlikely such a request is to be made).
In smaller companies, the secretary may also take on a number of general administrative tasks, such as completing VAT returns, and running the payroll.
Who can be a company secretary?
The secretary of a limited company does not need to have any specific qualifications, although some business knowledge and organisation skills one would have thought would be a prerequisite.
Although a secretary does have some powers (such as the ability to sign and submit changes to Companies House), the buck usually stops with the company's directors should anything go wrong.
Although the company's directors have primary responsibility for actions taken by the company, the secretary could be found to be jointly liable for breaches of the Companies Act, for example, so you should check with a professional advisor (such as your accountant) if you have any concerns about appointing a secretary.
Further Information
For in-depth guidance to all matters secretarial, visit the Institute of Chartered Secretaries and Administrators (ICSA), and click on 'Resources' for information.