Company law determines how many officials must be appointed to run private and public companies in the UK.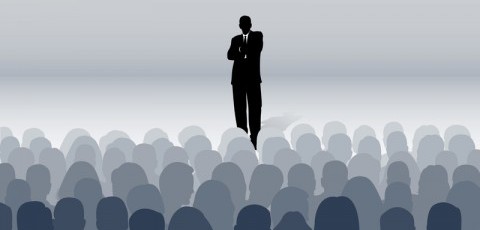 You can run a limited company with just a sole director
Before the implementation of the Companies Act 2006, all private limited companies were obliged to appoint a company secretary as well as a director. Since April 2008, when the relevant clauses of the Act became law, a company can be run with the appointment of a sole director.
Hundreds of thousands of limited companies now operate in this way – particularly businesses that provide professional services (such as consultants).
Understandably, in the case of a company with a sole director, this has to be a 'natural person' (i.e. an individual), however, another company can become a co-director if an individual has already been appointed.
A company may be required to have more than one director, and/or a company secretary if the company's Articles of Association impose such a requirement.
Limited company directors are not required to hold any particular qualifications, however, they must be over the age of 16, not be banned from acting as a director, or be an un-discharged bankrupt.
Public companies (PLCs) must appoint at least two directors and a company secretary. At least one of the directors must be an individual, and the secretary must be qualified to fill the post.
You appoint the company's initial officers when you go through the incorporation process.
Appointing/changing company officers
Should you decide to appoint a new officer, terminate an appointment, or make changes to the information held on the public record about an officer, you must submit the appropriate form to Companies House. The Web Filing service is the easiest way to submit changes.
Forms AP01 and AP03 are used to appoint a director or secretary, CH01 and CH03 to change a director's or secretary's details, and TM01 and TM02 are used to terminate the appointment of a director or secretary.
You can find out more about the forms you will encounter when you run a company here.
More on forming a limited company and limited company directors.