What is franchising?
Franchising in its essence is a partnership between two entities, the franchisor and the franchisee. A franchisor is the person or a group of people who own a company, the franchisee is a person who wants to open a franchise business by using that company's name. If the idea of starting a business from scratch is intimidating, then perhaps consider starting a franchise business. This article will highlight what exactly is franchising and why it is getting increasing popular.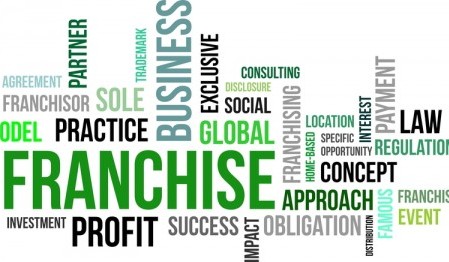 The relationship between the two entities is tied by a contract/agreement, this document will highlight what each party has to offer. The franchisee will provide a fee for using the trademark, and the franchisor will provide:
The trademark.
Support – you may need support and a sense of direction especially in the early stages of starting the business.
The actual product or service that the company has.
Franchisor system of doing the business, which has been proven to be a success.
Training – especially if the franchisor has a certain way of providing service/product.
License privilege.
Positive reputation – if you have chosen wisely, you will opt to choose a franchisor that has a good reputation, which will make marketing your business easier.
Both parties in the agreement want to succeed and make a profit, therefore a partnership can give you a sense of security over starting a business completely without any help. There are plenty of advantages and disadvantages of a franchise business which you can read up on.
Franchising and the Economy
In the latest report carried out by The British Franchise Association (BFA), the present is the best time to start a franchise. In terms of turnover and employment, the franchise sector is booming and seeing all-time highs. It also contributed approximately £15.1 billion to the UK economy and put around 621,000 in employment according to BFA.
Some of the UK's most popular franchises are:
Spar – a convenient store, happens to be one of the oldest franchises in the UK opening in 1957. Spar has over 2,400 franchises in the UK.
Costa – coffee shops seem to be popular in the franchise sector, with Costa being of the biggest names with over 15,000 franchises in the UK.
Subway – is one of the biggest franchises internationally, worldwide there are 44,000 stores which are all run by franchisee's.
Financing your Franchise
If you are looking to finance your franchise then there are multiple ways you can do this. Before trying to raise funds, you must ensure that you know how much you need. Most franchise companies will give the initial franchise fees, but as the franchisee you must ensure that you are fully aware of all the funds you will need. Here are some ways of getting finance to get your franchise started:
Business overdraft – these are easier to arrange compared to some other methods of funding, and they give a sense of security. Also, they only require you to pay interest on what you borrow.
Small business loan – these loans allow you to borrow up to £25,000 for your business. Again do your research to make sure you are applying for the most suitable loans.
Business credit card – this will help you keep your personal and business finances separate. Although a credit card isn't a long-term loan, it can be helpful to have when starting up a business.
Franchise start-up loans – there are loans available if you want to trade in the franchise sector. Look for an experienced franchise lender as they can provide helpful insight. Most banks tend to have a team dedicated to franchise loans
Choosing the right franchise
There are a variety of franchises out there and as the franchise sector is becoming more and more popular so are the opportunities. The research will play a huge role in ensuring your success with your franchise as a business. Firstly you will need to mind map, this is just to get you started and thinking about what you are interested in. Once you have some ideas, you will need to use the elimination process and narrow it down to a few ideas. You will need to think about and consider; your budget, location and the type of business you are interested in running. Research into the market is crucial for running any business, however when you are investing in a franchise you need to research into the company you will be partnered with. Some points to consider when researching are:
The company's image – do they have a good reputation, are they a typical household name, are they well known, will they be suitable for your area? What are their growth prospects?
Location – When you are going through idea elimination process, make sure you consider the suitability of your franchise to the location you are considering.
Budget – Different companies will have a varied requirement for fees. This will again help you narrow down ideas and get you focusing on real, potential opportunities. More on budgeting here.]
More on choosing the right franchise and types of franchising.
Pros and cons for franchising
There are definitely both pros and cons of choosing to start your business as a franchise and here they are.
Pros:
Support, advice, training, ready-made business model received from franchisor.
Pre planned business idea.
A business with a good reputation will allow you to already be known.
Cons:
Initial and continuous fees – The initial fee may be a large sum. There are also continuous fees which will be calculated as a percentage.
Guidelines are set so you are not completely independent to run your business as you want
You are in a partnership, which means you are not completely independent.
More on detailed Pros and Cons of franchising here.
Summary
A franchise is an agreement or license between two legal parties which allows a person to market a product or service using the trademark of a company. A franchisee must pay a fees, which will vary depending on what kind of franchise you want to invest in. In exchange for the fees, the franchisor must provide rights and support. For more on franchising, you can take a look at the other guides in our Franchising section.