If you run a business website, chances are you have heard of Google's Panda and Penguin updates. These friendly-sounding names refer to two algorithm updates that are periodically applied to the pages in Google's index. If your site is caught by either algorithm, you could suffer a serious downturn in traffic, so read on to find out how these updates came into being, and how keep your site 'Google-friendly'.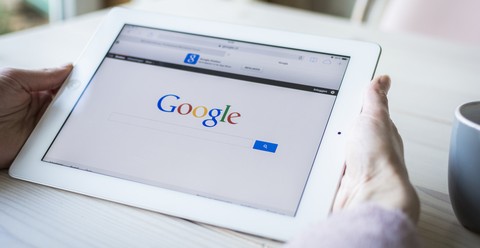 Google rankings and site quality
Google looks at hundreds of different factors when deciding where your site should rank compared to your competitors. These factors include the number (and quality) of inbound links to your site, the structure of your site, the quality of the content, and how visitors behave when they arrive at your site (i.e. do they stay there a while, or return within seconds to the search results).
The algorithms Google uses to determine where sites appear within its search results are constantly changing, but over the past few years, the world's leading search engine has made a conscious effort to clamp down on 'low quality' sites – particularly those which use a variety of unethical methods to boost their search result rankings.
Before Panda and Penguin came along, an increasing number of sites were using 'spammy' techniques to try to influence their rankings. The most popular 'tricks' include creating thin content, creating 'doorway' pages, cloaking content, and creating large numbers of artificial inbound links. In many cases, truly awful sites were able to achieve high rankings despite being void of any quality whatsoever.
Google Panda
The first release of Panda took place in February 2011, and has been followed by three major updates (Panda 4.0 went live in May 2014), and a host of smaller updates inbetween.
This algorithm focuses mainly on the site quality – how good and relevant the content is, how many advertisement blocks there are, and how users interact with the content. If your site has hundreds of short, similar articles, and is covered with banner ads, chances are Panda has already paid you a visit.
Authoritative sites, with unique, engaging content have thrived in recent years (with some notable exceptions), and so-called 'thin' content sites, devoid of any real value for visitors, have been banished from the top positions of most web searches.
Google Penguin
Following shortly after Panda, in April 2012, the initial release of Penguin was aimed at unscrupulous link-building activities, with dozens of subsequent algorithm updates.
Unethical link-building practices have been ruthlessly punished by Penguin. The most commonly used methods include: mass link-building, over stuffing 'anchor text' (the words which you use within a link), using spammy web directories and submitting content to article syndication sites.
Essentially, if you've tried to 'game' Google by over-optimising your site, you may well be caught by Penguin.
Sites which collect genuine in-bound links from relevant sites – over time – are more likely to rank highly.
How to keep on the right side of Google
Here are some general tips to help you avoid being demoted in the Google rankings:
There are no short-cuts to building and maintaining a good Google ranking. Those days are gone.
Focus on creating a good-quality, engaging site. Think of your users first, and Google second.
Gain links from authoritative sites in your industry, and build relationships with other site owners.
Whatever you do, don't pay for any mass-submitting SEO services – you will almost certainly regret it.
Don't smother your site with ads. Be discreet, and focus on a few long-term advertisers instead.
If you have been caught by Penguin, you can 'disavow' (disown) any poor quality links you may have acquired over the years. In theory, this Google service should help you recover and ranking losses to some extent.
Useful resources
Here are some of our favourite search engine resources. You'll find dozens of authoritive guides to Panda and Penguin, together with a range of resources to help you build your website traffic without risking a Google penalty.
Google's Webmaster Guidelines – best practices for traffic building, and what to avoid.
Search Engine Watch – the first major SEO advice / news site – we've been reading it since the late 1990s!
Search Engine Land – news, articles, and advice. Usually the first to report algorithm changes.
Moz – widely used search engine ranking tools, forums, and articles.