The United Kingdom is buzzing with digital clusters in cities right across the country. These tech-focused entrepreneurs are creating 'disruptive innovation' that is the driving force of digital growth in the UK.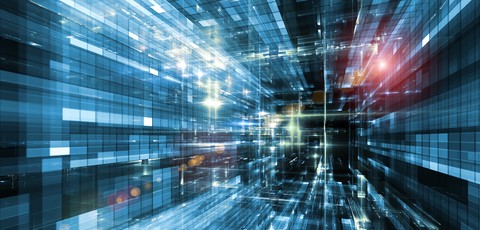 Ultimately, the new breed of entrepreneurs are focusing on using tech to offer solutions that have long plagued specific industries, such as developing software that allows hospitals to use smart phones and tablets to update patient records in real time – changing the digital landscape of the UK.
We have put together a snapshot of some of the cities in the UK that have become hotspots for dynamic tech start-ups, although the list is not exhaustive and many cities are beginning to form communities that encourage and support digital initiatives and ideas.
London
London is known as the digital capital of Europe with a staggering 251,590 people in digital employment and 51% of the UK's tech jobs placed here, it's easy to see why! It was in London's trendy district of Shoreditch that the non-profit Tech City acceleration initiative was first launched; they now support digital businesses throughout the UK running accelerator programs for businesses in both their early and later stages, bringing businesses closer to local and national government policy makers and offering businesses the chance to upgrade their employees' skills and knowledge with the Digital Business Academy.
Q1 of this year saw funding to the amount of £437 million secured by start-ups in London, and it has been forecasted that this will exceed £1 billion by the end of the year.
The number of digital starts ups in the capital has risen from 250 to more than 3000 in the last 5 years, and because of this rapid increase, venture capital firms have flocked to the city as have tech giants like Microsoft and Google.
Oxford
Oxford has a worldwide legacy of prestigious academic excellence and the talent pool in Oxford is broad thanks to this. The academic leaders along with investors and authorities in Oxford are also beginning to recognise the value in the increasing number of digital start-ups in Oxford; newly established organisations – Digital Health Oxford and Digital Oxford have been set up to support the rapidly expanding start up scene.
Oxford University actively aids its students wishing to start a company by introducing them to initiatives such as Isis Innovation Ltd, Isis Software Incubator, Oxford Entrepreneurs and Entrepreneurship Centre as well as other organisations. These bodies offer mentorships, guidance and advice via courses and seminars, funding and co working space.
Oxford also boasts the Big Data Institute – a health research centre at the Li Ka Shing Centre for Health Information and Discovery that received a £30 million grant in 2013 from the government's UK Research Partnership Investment Fund.
Even for those who are not coming from the University, Oxford has a community that offers its entrepreneurs an eco-system that is rich investors (over 6000 to be precise), networking opportunities, mentoring and co working space through The Oxford Launchpad.
Norwich
With its strong roots in the arts thanks to Norwich University for the Arts, and strongly skilled students in computer science and engineering from UEA, it was only a matter of time before the creative minds and tech bods joined forces to create super start-ups. The city saw a 21% increase in digital businesses in a 3 year period and 480 start ups were born in Norwich in 2014.
Norwich has formed a close knit community when it comes to tech and entrepreneurs; there are regular events held in the form of SyncNorwich, Agile East Anglia and Norfolk Developers. This community is continually trying to push forward, and 2016 with see the 4th annual Norfolk Developers Conference (NorDevCon).
The digital community centres around White Space a co-working space established in 2014. White Space is home to a number of high growth digital start-ups, as well as events held by SyncNorwich and Norfolk Developers. Other incubation and research facilities include ideas Factory Centre, Norwich Research Park and the StartUp Longue.
There are currently around 15,000 people in Norwich working exclusively in digital employment, and while this is a relatively low number, the tech businesses in the city are quickly gaining recognition. Technology start-ups such as Liftshare and Servicetick are paving the way for other young tech start-ups and software platform Rainbird made it to No. 10 after being recognised as one of the UK's up and coming tech companies.
Belfast
Having recently undergone a £7 billion regeneration project, Belfast is now home to Northern Ireland Science Park, now one of the top 5 science parks in the UK. The NISP is a collection of buildings, each fostering innovation and nurturing development of knowledge based industries. It does this through offering mentoring programs, matching start-ups with business angels as well as providing a co working space with access to multi gigabit fibre broadband infrastructure, known as Project Kelvin.
It is reported that start-up businesses in Belgium have a collaborative rather than competitive approach to the business community and all share a unified vision. Online outlets such as Digital Circle and SyncNI raise opportunities and awareness for businesses in Northern Ireland, The University of Ulster is also fully committed to supporting the economic and social development of NI through running 'Innovation Ulster'.
Investment is readily available via business angels or through accelerators such as InvestNI and Techstart NI; 64% of businesses said that they had access to public finance and a further 44% had access to private finance. The different avenues of support for start-ups in Belfast have resulted in 32,000 people in digital employment and a 73% growth in new digital companies between 2010-2013. While Belfast ranks higher than the UK average for having access to fast and reliable broadband, but is being held back by the lack of access to mentorship and the public perception of the city.
While billion dollar companies operating in Silicon Valley are still ahead of the game, our cities in the UK are beginning to close the gap and there is huge demand for IT jobs in the UK. With increased recognition and avenues of support from government along with local communities, start-ups will thrive, grow and be integral part of the economic recovery.
Part 2 will be published next month