Behind every good start-up there is an ambitious entrepreneur driving the business forward. However, if these entrepreneurs are going to grow their businesses they're inevitably going to have to hire a team of talented individuals. Building a great team is just one of the key steps of building a great business, but in today's competitive employment market how can a new start-up attract the best talent?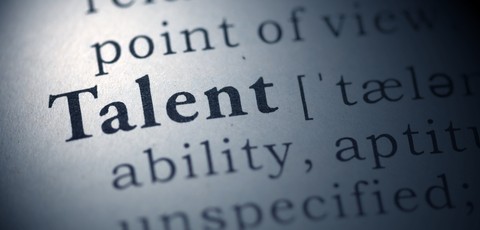 Attracting the right talent is a problem recognised by the leaders of many start-up businesses: "When a business is new or small and you're trying to attract people who are young in body and mind, and they are often inclined to work for companies that are attractive brands and have a great company culture and lots of perks. It can be a massive challenge for smaller companies trying to compete with those that are well established," says Chris Bagnall, MD and founder of content agency, Pulse. "It's hard for people like me who are trying to get talented people to take a leap of faith and join companies that are less established with smaller clients."
The key to attracting the best talent is to make your start-up a desirable place to work, which doesn't necessarily mean having to offer the biggest salaries.
Here are some top tips provided by Bostjan Bregar on what your company can offer to stand out from the competition as a great employer, using his own experience as CEO of 4th Office (see contact details below), and from speaking to hundreds of other progressive start-ups:
The potential to grow with the business
Everyone likes to feel like they are making progress and climbing a ladder in their career, so joining a start-up business during the early stages offers the exciting opportunity that the role and responsibility will grow with the business. Make it clear how crucial the role will be to the success of the company, and how the company structure could flourish underneath them. "It is important to grow and educate your team as smart people get bored easily," says Damian Kimmelman, founder and CEO of business information discovery platform, DueDil.
Flexible working
As an employer you have the opportunity to offer a working environment that gives individuals the opportunity to achieve a work-life balance that suits them. While many larger companies will expect employees to be present in an office, small businesses could be missing out by failing to offer more flexibility: "Culturally it is true of the tech market that the best talent expects to work from anywhere, and if you can't offer this as an organisation then you'll be missing out on this pool of people" explains Jack Hampson, co-founder and COO of Skim.it. "Having flexibility in place makes our organisation an attractive place to work for the most talented people in tech." Jack Hampson, co-founder and COO of Skim.it. In fact, not only does this flexibility help attract people to a business, but it will also help keep them in the organisation: "Supporting employees with flexible options not only helps retention but also reduces overhead costs," says Chris Bagnall.
The chance to work with the newest technologies and approaches
By not being tied to legacy systems and hardware, start-ups have the opportunity to build their business around cutting edge technology and innovative working practices, as Simon Bracken, founder and MD of Scanomat UK explains: "Tech is moving faster than ever and the longer companies take to adopt it, the harder it will be for them… start-ups pose a threat to bigger organisations as they've got the competitive edge." This in itself creates an exciting prospect for potential employees, providing an opportunity for talented individuals to come into the business, learn fast and really push the company forward with innovative ideas and very few boundaries.
A challenging role
If you want to bring in individuals who will help drive the company forward, you need to find the talent who also want to challenge themselves every day. By developing a role that poses exciting challenges you will be not only creating an attractive prospect for the right kind of individual, but also provide their ongoing motivation as a critical part determining the success of the business: "If you give smart people a lot of trust it really increases their job satisfaction as ambitious people need to have responsibility and purpose," says Dave Erasmus, founder of social donation platform, Givey.
An environment where they have freedom to express themselves
It is a big mistake to bring talented people into a business and then place constraints on them that prevent them from really using their skills and expertise and fulfilling their potential. "You can't hire impressive people and not give them freedom" says Damian Kimmelman, founder and CEO of business information discovery platform, DueDil. This freedom not only includes scope to have a creative input, share ideas and use their experience to influence the direction of the company, but also involves a level of trust to allow individuals to work wherever and whenever they can be most productive.
A fun, rich culture and environment
When the right talented individual is making a decision on whether or not that would like to join your start-up, they will consider whether the environment, people and culture they perceive feels like something they would want to be part of every day: "Environment is a big factor. If you can give your staff a vibrant and stimulating space that allows them to collaborate and ideate, they'll be more happy," says Ian Thompson, CEO and founder of property asset management application, Avollio. The culture of the business internally also plays a key role in influencing how the outside world sees a business, as George Christoforakis, founder of dating app Rendeevoo explains: "We are establishing a strong culture, and how we behave is important – there's an emphasis on how everyone is perceived and we are super friendly – we must be as we're in the business of flirting."
Further Information
Bostjan Bregar is the co-founder and CEO of The 4th Office, a structured cloud workspace that enables teams to collaborate remotely. You can even take a free trial. Find out more at www.4thoffice.com.
You might also be interested in business apps are fueling the flexible working revolution – a popular article we ran recently based on a study of start-ups, which was carried out by 4th Office.