Whether you are a small business or a big one, business trade shows are the perfect opportunity for your company to showcase what they do best. However, a lot of work needs to be put into making your trade show attendance successful for your business.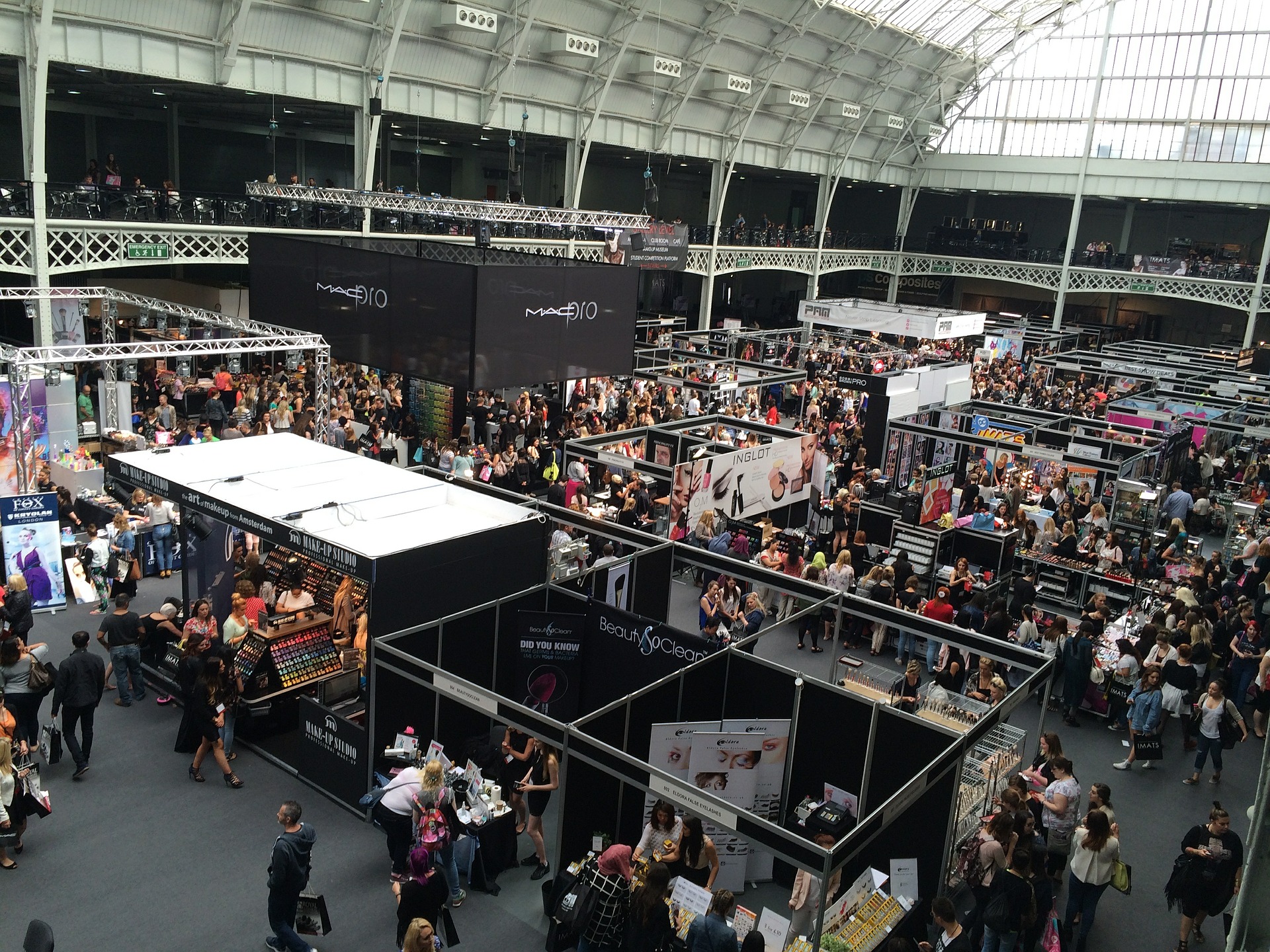 To help you make the most out of these events and to help you attract more customers, Expositionists are here with some useful tips that you might want to consider for your next business event:
Book your place in advance
If there is a certain trade show that you want your company to attend, then it's always important to book early! To be able to attract more customers to your brand it is useful to be present at which events you think will be beneficial. By booking in advance you should be able to pick the best spot for your trade show stand where you will be as visible as possible. Take a look at the venue layout and see where will be the prime location to pitch to your potential customers. Do you want to be located in the centre of the event hall? Or perhaps by the entrance as customers arrive? Registering in advance can sometimes help you get the best spots.
Make your business stand out
When attending a trade show, you will be competing with many other companies for customer attention. Business exhibitions can be busy and noisy, and customers might find it hard to notice your business if you don't stand out in the crowd. One of the most important factors that can help your business stand out at events is by having concise branding across your event material. From your trade show stand to your handouts, make sure that your branding is consistent and professional.
Have dedicated hosts for your company
A key part of being successful at a business trade show is ensuring that your team are excellent at communicating with customers. Having a confident, friendly, and helpful representative for your business can really help to attract customers to your stand to ask more about your business. If you have a host who isn't as confident or helpful, this can impact how many people approach your stand. Remember that these hosts are there to make a great first impression to potential customers who are walking around the trade show hall.
Offer freebies at the event
One last tip that can be useful to consider at trade shows is providing freebies to potential customers. Most trade show attendees love to browse through business stands and collect free handouts, snacks, vouchers and much more. This is the perfect opportunity to make your trade show stand appealing to your customers. Offering free items is also a great way to hand out branded merchandise such as notebooks, pens, and keyrings that customers will enjoy.
More on creating a marketing event and small business marketing.