Over the last couple of years Instagram has become huge. Boasting 800 million active monthly users, it is the second most popular social media network, after Facebook. Instagram is already heavily utilised by businesses to attract new customers, clients and building connections, so small businesses definitely need to take note of this and get on Instagram as soon as possible to reap the benefits of their huge user base.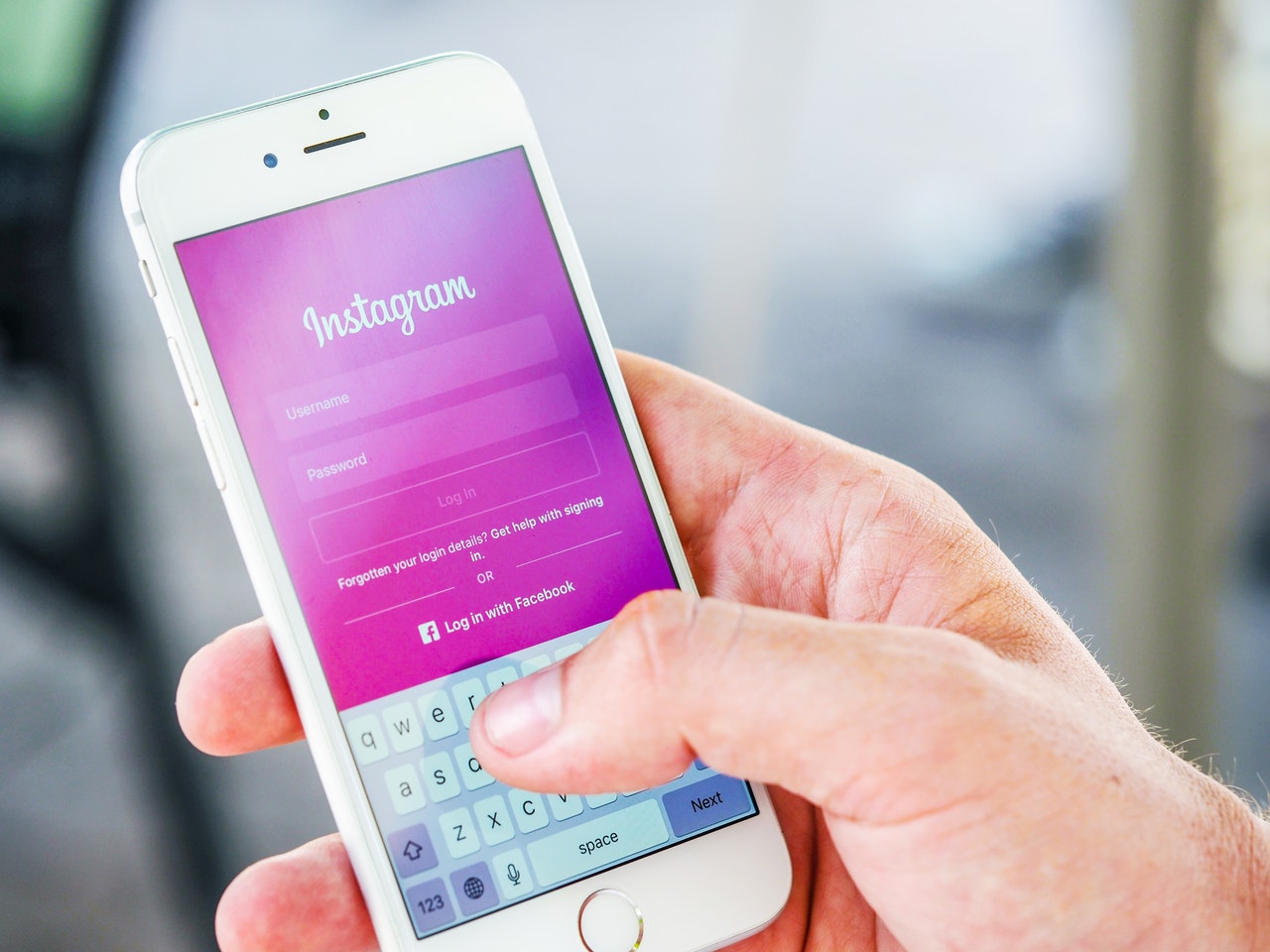 Instagram has become a phenomenon and with its daily active users constantly rising, small businesses simply can't afford to miss out. It is a hub of inspiration, from bloggers providing inspiration for outfits, to baking ideas. People seek inspiration from Instagram and that is why 60% of the users reported that they used the app to discover new products. There are over 15 million business profiles worldwide, so why not invest some time in creating a profile and seeing how far your business can reach.
If you are now convinced you need to make an Instagram account, then here is the guide on how to set up your Instagram for your business and make the most out of it.
Download the app
Instagram is purely an app, you can download the app from the App Store, Google Play or Microsoft Store, depending on the type of smart phone you have. You are able to access your Instagram profile and account through a computer, however, the functions are limited on desktop. You can only upload content to your account through your phone, so it may be a good idea to get a dedicated business smart phone.
Sign up
You will then need to actually sign up to the network. You will need to provide a username, email address and a password. When it comes to choosing a username for your profile, make sure to keep your business brand in mind. You might not be able to actually use your business name, therefore use something that is memorable and will correlate with your brand. Additionally, when you need to give an email, make sure to use your business email address. This will help you differentiate from business and personal use of the social media platform. Instagram also gives you an option of signing up with Facebook, however you should avoid this unless you have a business Facebook profile, as you don't want to connect your personal Facebook to your business Instagram.
Set up
You will need to begin setting up your profile, and you can start of by adding a profile picture to your account. Choose a picture that symbolises and represent your business, perhaps your business logo. The profile picture and the username will need to be in sync and again contribute towards building a strong business brand.
You will also need to add a bio. Like many other social media networks, you are limited to how much you can write in there. So, you need to keep you bio concise, and do your best to really connect with any potential clients through that one sentence. This is a chance for you to promote your brand and business, so make the most of it.
Instagram doesn't allow you to post links, however you are given the chance to give a URL with your bio. You can add in the link to your business website, or a blog, or directly towards a certain page. For example, if you have a promotion on a certain item, then you could change the link to go to that page.
Business profile
To set up a business profile, go to settings and select "Switch to business page". In order to create a business profile for your business on Instagram you need to connect it to a Facebook page. If you don't already have an existing Facebook page, then you will need to make one. Once you have connected your Facebook page with your business Instagram, you are set up and ready to go.
A business profile will allow you to add in your business contact information such as email address, address and a mobile number. You can also add the opening hours of your business. This version of Instagram also allows you to get insights and analytics on your posts, interactions and Instagram stories.
As a small business, you should really take advantage of these free tools available to you in order to extend your reach. They are a great way to save money for your small business, by utilising free marketing tools.
Promote, post and engage
Before you start promoting your page and following people, make sure to have some content already uploaded. Having a couple of pictures posted will show any visitors an insight into your business, profile and future content. This will then encourage them to follow you back.
Be actively promoting your social media, whether it is telling friends and family to follow and spread the word or asking your clients for a follow. Be proactive in trying to build a following.
Once you start gaining followers, you should really curate a posting schedule. The key to success on social media, especially Instagram is the consistency. Being consistent in uploading quality content will help you engage with your followers. Consistently uploading quality content will help increase your number of followers.
When uploading to Instagram, add personality to your content with witty or informative captions, and make sure to always use hashtags on your uploads in order increase your reach. Make sure that you are using relevant hashtags, which will help relevant people find you.
When your Instagram is up and running, you need to make sure that you are engaging with your followers. By making a content schedule, and even having a dedicated person looking after your social media, you can start seeing an increase in the number of likes and followers.
Instagram is definitely worth investing in as it does have a huge reach, however you will need to persevere over time in order to see the results. Having an established Instagram will help your business in many ways, from strengthening your brand to actually increasing your sales.
More on starting up and growing your business.