Working from home may be a distant dream for many, however if you are lucky enough to be living that dream of working at home, then you will need a good office space. More and more people are starting to take advantage of working from home, and deciding to ditch chaotic commutes.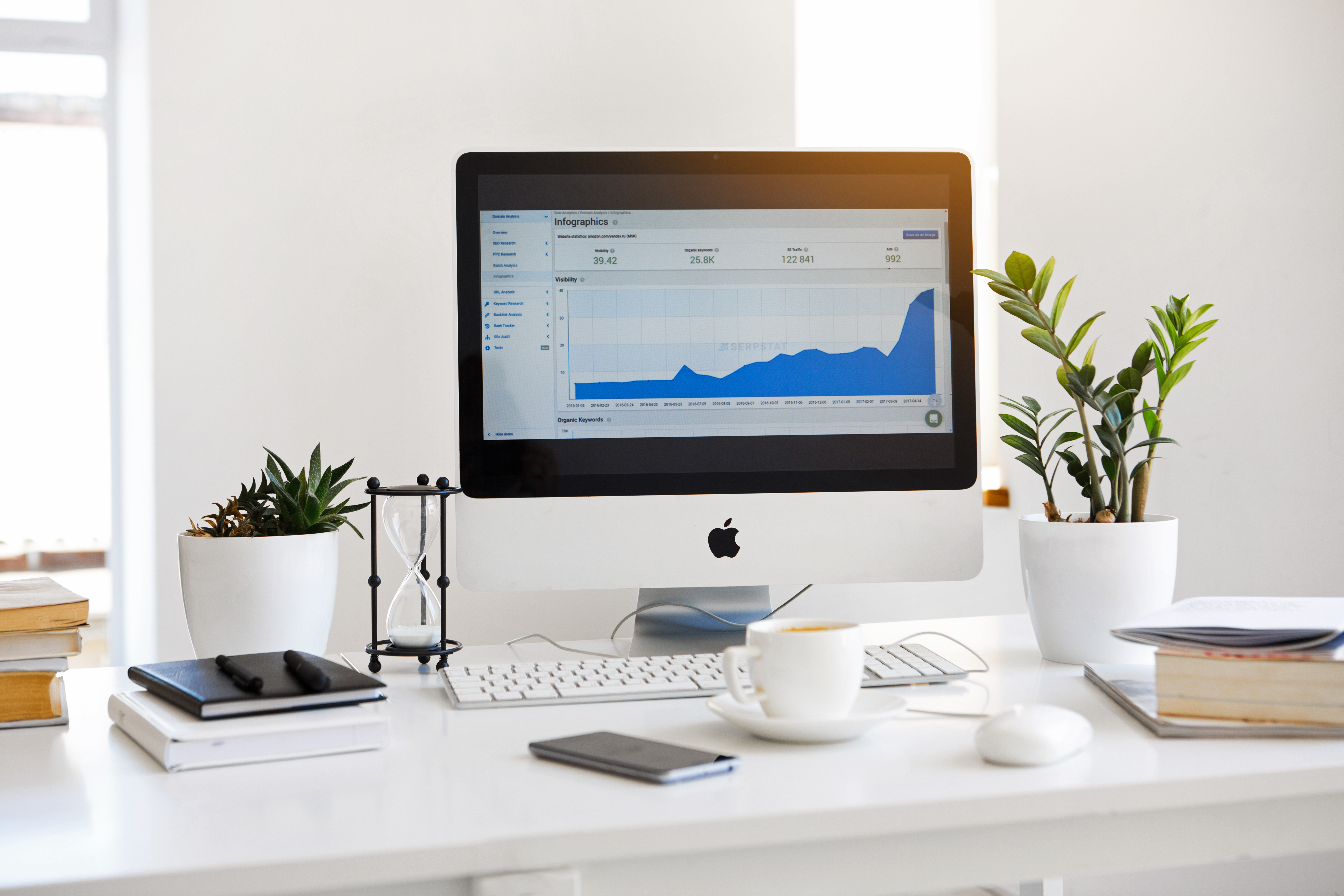 There many pros and cons of working from home, and if you have decided that the positives outweigh the negatives then here is how to take the next step. Every individual is different, you may find working at the dinner table the most effective or from the comfort of your bed. However, if you prefer to have a dedicated 'workspace' then here are some things to consider.
Make a list of essentials
Lists are a great way of getting organised, from to-do lists to shopping lists. Create a list of all the essentials you need to have in your office, this will vary however, some basics that most offices need are; a chair, a desk, stationery, computer etc. This will help your office be fully equipped for your office needs. Also consider stocking up on essentials because it will save you time, you may not have time to just go out and buy printer ink when you need it.
Choosing the right office space
This is one of the most important things to consider, especially as it will affect the set-up of your living space. You may already have a designated space in your house, for example you may already have a spare room which you could use. There are still a couple of things you should consider when choosing the perfect office space though. Firstly you will need privacy, somewhere that won't be too noisy. You may also want to consider having an office space near the entrance of your house. If you are having meetings and have clients coming to your home office, having your office near the entrance of your house means you won't have to have clients walking through the rest of your home.
Optimise space
Unless you are lucky enough to have a large space at your disposal you need to optimise the space you have, and make the most out of it. When shopping for furniture, keep the amount of space you have in mind. For example, you may opt to get a desk with built in cabinets over a bulky desk that will take up too much space. Also, keep in mind that ideally you would want to keep all your office equipment/files/ any other office 'things' in the office. This will mean that you will not pollute your living space with work/office things.
Keep it bright
Natural light can help brighten the mood in the room. When deciding the layout and the structure of your office, keep in mind to have as much natural light coming in as possible. Additionally, you will need to invest in good lighting. Light is incredibly important to any space, especially for working spaces. You need to have a bright energising room to keep yourself motivated. Therefore, lighting is something that you will definitely something you need to consider when creating your work space.
Get Inspired
If you are not particularly creative or just lack inspiration, then find inspiration. You could look at sites like Pinterest, as it is a hub of inspiration from baking to office designs. Make sure to take the inspiration and make it personal to you. Also, make sure that your office will be suited to you and your needs. Having an office space that reflects on your personality/business will mean that you will want to work there, which will hopefully promote productivity in your home office.
Personalise
If you want to, you could add touches of personalisation to your office. This can vary from having some family pictures to your favourite art. However, it is advised to have an achievement board/shelf – somewhere to display all your achievements. Or if you are just starting out, then perhaps future goals and targets. This will motivate you and also show your potential to any clients that are visiting you.
Green
You may want to add touches of natural plants in your office. They make your office a happier, fresher place. Additionally, plants help to clear up harmful toxins from your body, therefore having low maintenance plants can really help you both physically and mentally.
Office Hours
You need to ensure that you set yourself office hours. This is to make sure that you are not over working yourself. Managing your time effectively benefits you physically and mentally. You must remember to stick to your office hours, it's vital that you have a switch off point for your health and wellbeing.
Mobile Phone
If you are working from home, you will likely need to get a separate business number. Using your home landline or personal number can seem unprofessional, therefore opt for a different number. Having a mobile phone for your office will be much easier, and you are likely able to get deals suited to business owners/professionals.
Good Chair
Having a good, comfy office chair may seem like an obvious asset to your office, but it seems that the importance of a good chair is overlooked. You will spend a lot of time in your chair, so it needs to be comfortable and suited to you. It's worth investing more money in a good chair as it means that you will choose to go to your office to use it over working from your dinner table.
Having a good office space will vary for each individual's personal preference, however these things listed above will give you a starting point.
More on starting up here.