Whether your business is based out of your home, a local coffee shop or a beach hut in the Maldives, there are lots of ways to help your small business compete with the big players, and all you need is an internet connection. It is not necessarily about making your company appear to be something that it's not, but about reaching a larger audience and utilising the tools that are available.

In this article, our colleagues at Nixon Williams consider how web technology can make your business look bigger, for little or no cost.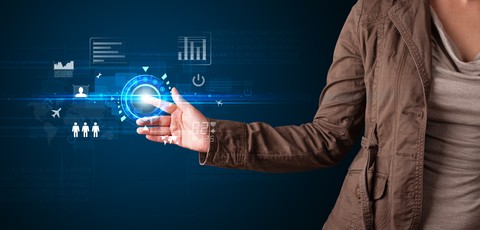 Build a professional website
44.6 million adults in the UK use the internet, which is an astounding number of potential customers. However, it may come as a surprise that approximately a third of small and medium sized enterprises (SMEs) in the UK do not have a website. If a client or customer wants to find out more about you or your business the first thing they will do is go online, and if they can't find you, they may well move onto a competitor. Getting your business online does not have to be the expensive venture that you may think it is. With the help of a good web designer and a few hundred pounds a year to account for a domain name, hosting and continued website maintenance you can turn your business digital. When choosing the design and layout of your website, think about where you want your business to be in the future, as opposed to where it is at the moment. Just because you are a small company doesn't mean you can't make a big impact.
Be smartphone friendly
With 80% of internet users owning a smart phone, the 45% of SMEs in the UK that admitted to not having mobile optimised websites (2014) could be missing out. Mobile optimised or responsive websites are fully functional and purposefully built to be compatible with smartphones. Mobile searches tend to be made by people who are out and about and want information straight away. They may be in the local area looking for a particular service or wanting to make an immediate purchase that just can't wait until they get home. Therefore your mobile site needs to be quick to load and easy to navigate.
Optimising your website for mobile need not cost the earth, as mobile website building services offer free trials and services starting from approximately £40 a year.
Update your email address
Workers for large companies do not usually have free email addresses such as Gmail, Yahoo or Hotmail for their work email. Just as you invest in a domain name for your website you will also need to invest in a domain name for your business email addresses. Once the domain name has been purchased you can usually have as many individual email addresses as required, for example info@domainname.com or firstname@domainname.com.
Get social
A survey carried out by the Internet Advertising Bureau revealed that 80% of consumers would be more inclined to buy a product in the future because of the brand's presence on social media. In our modern world customers expect to find companies and brands on social channels such as Twitter, Facebook and Instagram. As a business these platforms provide a free method to let the world know who you are and what you do, as well as engage with your audience through the content that you post.
For contractors being active on LinkedIn, which is a social media platform aimed at business professionals, could prove to be beneficial. An online profile with work history, recommendations and testimonials from past colleagues and employers can create an element of trust and reassurance that you are the right person for the role.
Use a landline
Having a landline as opposed to a mobile phone number on your website makes your business appear larger and more professional, as it gives the impression that you are working from a specific place. However, if you are working from an obscure location where installing a landline could be a costly and impractical move. The good news is that for a small fee you can have a Skype number with a country and area code of your choice that anyone can call from their phone and you can answer via Skype using your laptop, mobile or tablet.
Create a virtual office complete with receptionist
If your address is stated on your website, a quick search on Google Maps and your client will know that you are working from home. There is nothing wrong with basing your business from home, especially if you are still in the early stages. However, if you want to seem bigger than you actually are, paying for a PO Box Address in a more desirable location and having your post forwarded onto you could be an attractive option.
For those who are one-man bands, struggling to cope with all the tasks that come with running a business, you could be left missing important business phone calls. For a monthly fee your calls could be answered promptly by "your receptionist" and then messages passed on to you via email or text. As well as giving you some extra time this will also give potential clients the impression that your business has more staff and is larger than it actually is.