Rapid advances in web technology over the past decade have made it easier than ever for small companies to compete on a more level playing field with their larger competitors. Here, we look at some of the cost-effective things you can put in place to make your small enterprise look like a larger business.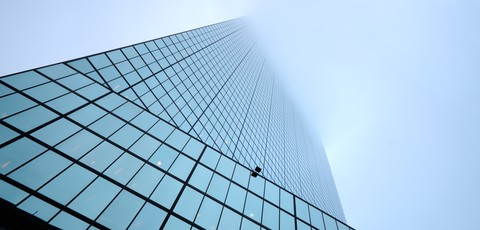 1. Office address
Hundreds of firms offer a mail forwarding service, or 'registered company address' service, whereby you can use a prestigious address for all your business needs. The mail forwarding service will then forward any mail you receive to your residential (or business) address.
2. Telephone answering 
A popular service for small companies is a telephone answering service which provides you with a dedicated business phone number, which is answered in your company name. The operator will then contact you on your designated number (land line or mobile), or take a message on your behalf. Although the days of the fax are numbered, web-based services such as eFax can provide you with a dedicated fax number. You can use your scanner to send faxes via this type of service, and receive inbound faxes via email.
3. Dedicated business number
Instead of providing your mobile number to prospects, set up a 'landline' number with one of the leading VOIP (Voice over IP) providers, such as Skype. For a small fee, you can make and receive calls from your PC, laptop, tablet or mobile device. This is a much cheaper option than installing a dedicated landline, and far more flexible and portable. If you go on holiday, you take your VOIP number with you.
4. Get a web site
With a few hundred pounds, and a decent designer, you can create a professional looking website for your business, which can given any impression to the outside world you wish. The web has been one of the great levellers in business, enabling small companies to take big business on at its own game. For more information, read our guide to getting your business online.
5. Become VAT registered
Although you don't need to register for VAT unless your turnover is greater than £81,000 in any 12 month period (2014/15 tax year), doing so may make your company look more established, and professional. In some industries, such as limited company contracting, VAT registration is the norm, regardless of turnover.
6. Business cards
Gone are the days when you could get away with handing out cards you printed yourself at a station kiosk. These days, companies such as the excellent Moo.com can print business cards with a professional finish, for a reasonable price. If you hand a prospective customer a good-looking card, together with the smart address, and dedicated phone numbers mentioned above, you cannot fail to make a good impression.
7. Social media
You should spend some time setting up social media accounts on LinkedIn, Twitter and Facebook, even if you only post occasionally. Most big brands have a presence on all the major networks. If you post regular blog comments or publish articles, you can even use services such as Twitterfeed to automatically update your social media accounts with your latest news.
8. Branding consistency
Make sure you have a professional logo designed, and use the same branding across all of your company media, from your stationery and business cards, to your website and social media outlets.