Given the number of potential misfortunes a typical limited company owner may encounter during the lifetime of a business, it will come as little surprise that insurance companies can provide dozens of different types of policy to cover pretty much any eventuality.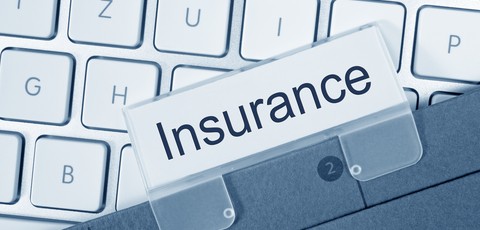 Some types of insurance are mandatory, but most aren't. You may even have to take out certain types of cover (such as professional indemnity insurance if you are an accountant or professional consultant) in order to fulfil the terms of a contract with a client or supplier.
Here, we take a look at the most common limited company insurance requirements:
1. Public liability insurance
A PL policy will protect your limited company from claims for damage to property or injuries caused by you or your employees to others whilst on company business.
Examples of where this type of insurance would cover you include:
As an engineer, you accidentally short-circuit a customer's web server while carrying out maintenance on it, causing thousands of pounds worth of damage to the client's equipment.
As an architect, you leave some of your surveying equipment unattended, and an unfortunate passer-by tripped over it and sued you for damages.
As a plumber, you fail to fit piping securely, causing water to leak into the offices below, causing damage to fixtures and fittings.
A customer visiting your premises to place an order burns themselves on a poorly-guarded heater, causing an injury.
Public liability insurance will cover your legal costs (including the claimant's costs if you're found to be at fault), damages, and loss of current and future earnings.
There is, however, no mandatory requirement to be covered by PL insurance.
2. Employers' liability insurance
An EL policy will cover your company in the event of an injury or even death to an employee working on company business.
All businesses are required, under the terms of The Employers' Liability (Compulsory Insurance) Act 1969, to have adequate EL insurance in place (of at least £5m), with some significant exceptions:
Limited companies with a sole employee who owns at least half the share capital, are exempt.
If you are self-employed, and the sole employee, or employ just close family members, you are also exempt.
Enforcement of EL insurance cover is tasked to the Health & Safety Executive who have the power to levy hefty fines on businesses who do not have EL cover in place.
Employers liability insurance will cover your legal costs for defending a claim, together with the costs of damages and compensation.
You can read a useful guide to EL for employers at the HSE website here (PDF).
3. Professional Indemnity Insurance
If you provide specialist advice via your limited company, PI insurance will protect you in the event of a claim from a present or past customer for negligence, dishonesty, or damage to documents or similar. In some 'knowledge' industries, PI insurance is commonplace and may be required by clients before contracts can be signed.
4. Tax Investigation Insurance
This type of cover will cover the costs of professional representation in the even that HMRC decide to investigate your tax affairs. Depending on the amount of cover you take out, you may even be able to cover the amount of extra tax you are subsequently found to be liable for following an investigation. This type of policy can be taken out for under £150 per year, and in our opinion is very worthwhile, given that many limited company directors worry about their financial situation more than any other aspect of their business. Find out more here.
5. Other Types of Insurance
Other commonly purchased policies by limited company owners include vehicle insurance, property and contents insurance, director's insurance, office equipment insurance, and key man insurance.
The leading business insurance providers will be able to provide cover for almost any eventuality.
Where to get an insurance quote
You can get a business insurance or tax investigation insurance quote right away via Hiscox.
More on small business insurance.