If the current situation has taught us one thing, it's that businesses can no longer afford not to think online-first. While many large organisations are struggling to weather the storm, small businesses are facing the same problems with the additional challenge of limited resources – both in terms of finances and people.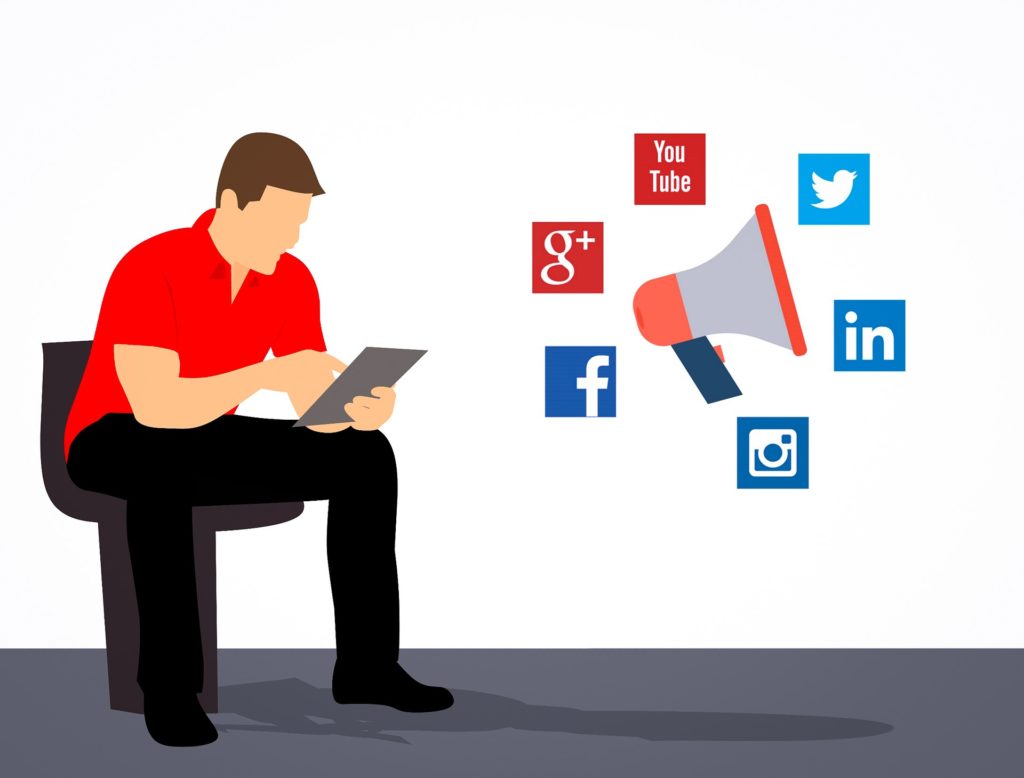 Here, Digital Marketing Trainer Niki Grant from Jellyfish Training explains why it's vital for small businesses to build on or adapt their digital strategies and, crucially, how to do it.
Understand how and where you can add value
Now is a good time to focus on how you can be of most use to your audience. As Niki explains, "don't underestimate how much knowledge or resources you've got at your disposal that could be helpful. For example, we've seen a huge spike in people searching for how-to or DIY advice. So, if you're in that industry, my advice would be to start creating content (videos or live streams) on how to wire a plug or plaster over a dent in the wall, etc."
But it's not just about DIY. Niki believes that almost every business will be able to uncover an opportunity to be useful right now. "Essentially, if your business relates to something people would have previously left the house to do, or got someone in to do for them, you can empower those people with relevant, useful content. Even if you can't currently sell what you usually do, take this opportunity to be of value to existing or loyal customers, to show you're there for them."
How you adapt your business now in the short-term can also inspire long-term pivots. "If, for instance, you're a personal trainer who has had to switch to providing advice and workouts online, continuing this post-COVID-19 could not only help future-proof your business, but it might also help you reach new audiences." For most businesses, expanding your offering in this way represents a low-risk, easy win. As Niki points out, "if it's worked during COVID-19, it can work in the future, too."
Be where your audience is
Despite what's going on, Niki stresses the importance of remembering that a successful strategy starts with your audience. As she puts it, "work out what your audience is looking for, where they're going, and then make sure you're in that right space and can make yourself heard."
"At the moment, people are asking a lot more questions and expressing their concerns, rather than specifically saying, 'I need a painter and decorator'. So where you place yourself as a business right now is key to meeting that need."
Niki believes Facebook groups are a great place to start. "Anywhere people are talking openly about their thoughts or worries presents an opportunity for you to help. Whether they need specialist food ingredients or exercise inspiration, by solving their challenges, you'll not only increase your chances of making a sale, but these people may become loyal customers in the future because they'll remember how you helped them now."
Think carefully about your creative and messaging
While many brands are understandably worrying about whether they can afford to carry on advertising, Niki believes there's more to consider than just budget. As she warns, "this is one of those instances where it's better to stop doing something, rather than continue and do it insensitively or incorrectly."
"We've all seen ads recently that have come across as tone-deaf, so if you don't feel like you can adapt your creative or messaging to reflect where we are right now, it's better to say nothing. If in doubt, work on a super-local social media strategy instead."
Niki points out that adjusting or reducing your ad spend now won't necessarily put you at a disadvantage. "If you have the infrastructure, budget and creative that allows you to carry on, then great. But remember that COVID-19 is affecting every business, and even if your competitors are still advertising, it doesn't mean it's working effectively for them."
Use this time wisely
Got a long list of things you've been meaning to get done, but just haven't had the time to focus on? Niki believes now is the time to make them a reality. "On a personal level, we're getting things done around the home or starting those hobbies we've always wanted to, and it's the same in business. This is a great time to take a step back and assess how you can use this downtime to benefit your organisation. Whether it's upskilling yourself and your team, getting those business cards printed, or finally sitting down and writing that five-year plan, you'll probably never have time like this again, so make the most of it."
Remember your existing customers
Niki warns that businesses who use this time to try and attract new customers at the expense of retaining their existing ones are "aiming their efforts in the wrong direction". As she explains, "some brands think that now there's a crisis on, people have a reason to care about them. But actually, the opposite is true. Everyone is so distracted by different things that they're not broadening their network anymore. Instead, they're looking at the trusted brands already on their radar. In other words, now is not the time to try to go global and get loads of customers you didn't have before."
So, how can businesses get this right? Niki believes it's worth thinking carefully about how you'll nurture your existing client relationships. "It's really important to ensure you're set up with a plan of how to retain and look after your existing customer base. You've already got that level of trust with them, and they know what you offer, so if you can do anything to support them during this time, it'll pay off in the long-term."
Work with what you've got
Niki thinks now is the time for small businesses to get creative about what they can offer and how. "If you can physically take orders, don't be put off by the fact you don't have a slick, automated e-commerce platform or infrastructure. There will usually be a more manual solution or workaround – from taking orders via email to using PayPal – you just need to find it."
In fact, Niki believes it's consumers rather than brands who are leading the charge here in terms of willingness to adapt and be flexible about how and where they get what they need. For her, this shift in customer expectations presents a perfect opportunity for small businesses. "It's almost like we've gone back to the days of swapping goods and services – but this time, we've got the technology to help us!".
Working with what you've got extends to your digital marketing strategy, too. "If you're struggling with how to get your message out there under time, resource or budget constraints, consider paid search and social media. They're both low barrier to entry and use self-serve platforms that you can get to grips with relatively quickly. Plus, the cost is completely scalable – depending on how much you're doing and what you've got to spend – and you can target specific geographical locations. Get these two elements nailed, and you're doing as much as anyone could in your position."
More on small business marketing and effective marketing strategies for small businesses.