If you are a professional contractor or consultant, you may be required by your client to carry adequate business insurance, or you may decide to insure your company for your own peace of mind.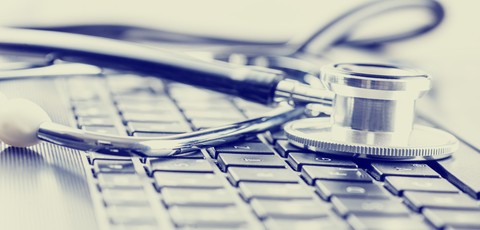 If you enter into a contractor for professional services (often in industries such as IT, finance, accountancy, or design), it is increasingly likely that your client (and/or agency) will require you to have professional indemnity insurance (in case you make mistakes or are negligent), and business liability (in case you accidentally damage property or an individual whilst at work).
Professional indemnity insurance
PI insurance will cover a professional consultant / contractor / freelancer against claims made by clients for mistakes made, losses suffered, or negligence.
Negligence occurs when you have failed in your duty of care to your client – including making errors in your work, or providing incorrect advice in your capacity as a professional worker.
You may have unintentionally infringed a client's trademarks, copyrights, or other types of intellectual property.
A typical policy will also cover you for other eventualities, such as claims for dishonesty and defamation.
PI insurance will also cover you if you have lost, damaged or destroyed data, documents, or other items belonging to the client.
Most major insurers will cover specific professions, such as IT contractors, management consultants, accountants, media and marketing consultants, etc.
You will be covered for the cost of professional representation to counter any claims made against you.
You can take out retroactive PI insurance to cover you (or your business) from an earlier date, if no outstanding claims exist.
Business liability insurance
Public liability insurance will cover you in case you accidentally injure someone, or damage something at a client site, or on your own premises (if you have them). Cover is not a legal requirement
Employers liability insurance covers you in the event that any of your employees is injured (or worse) while working. Cover is mandatory unless you have no staff, or run a family business.
Although neither product is likely to be mandatory for contractor limited companies, recruiters may require you to have an adequate policy in place before starting a new contract.
Find out in our dedicated guide to public and employers' liability insurance.
Tax investigation insurance
Tax investigation insurance will cover you and your company in the event that your tax affairs are investigated by HMRC.
For professional contractors, this type of cover is often marketed as IR35 insurance.
You will be covered in the event of any type of tax dispute or enquiry, including status enquiries which may result from an IR35 investigation.
Depending on your policy, you can be covered solely for the costs of professional representation, and for a premium – any back taxes or penalties which you may be found liable for.
Other insurance types for contractors
E-risks insurance will cover you against any damage cause by cyber-related incidents, including viruses, hackers and electronic ID theft.
Office insurance will cover your office contents, equipment, laptops, and premises if needed.
Key man insurance will cover your business in the event that a crucial member of the team is incapacitated or dies.
Getting contractor insurance cover
Visit Hiscox for essential Professional Indemnity Insurance cover, which most clients require these days. You can apply online right away, and pay monthly.