With a new report suggesting that most small companies believe that social media is too time consuming to fully embrace, would your limited company benefit from investing time in social networking?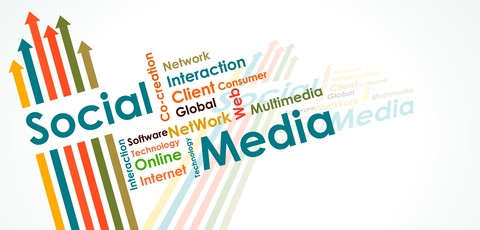 A recent report, carried out by Groupon, gathered the thoughts of hundreds of small businesses to see what their perception was of social media in general. Of the sample group, 42% used social media to some degree, and 90% believed that using such sites could have a business benefit.
So if most businesses believe that they can increase their profits by harnessing the power of networks such as Facebook and Twitter, why don't more do so?
According to the survey, 23% lack the confidence to get started, and 54% felt that it would be too time consuming to utilise social media platforms.
Benefits of social media for limited companies
How much your business would benefit from investing time in social networking will depend on the type of company you run.
If you run a personal service company (e.g. if you are an IT contractor or consultant, as many of our visitors are), you have probably already set up a LinkedIn account – which provides an online professional resume, and enables you to keep in touch with colleagues with minimal effort. Whether you would benefit from tweeting about your contracting duties is more questionable, and Facebook is more likely to be used for personal reasons.
For a publishing company, such as Company Bug, Twitter and Google+ are useful platforms to syndicate news headlines and encourage users to visit the site. Updates about new events, products or services can be easily transmitted to all of the leading social media sites.
There is also growing evidence that Google is taking social media signals into account more and more when working out search engine rankings, so this alone is a good reason to consider using social media sites to some degree to market your business online.
A growing number of companies take social media very seriously. If your business suits the technology, you can answer prospective client's questions, run competitions, and integrate your company website with social media 'plugins', to display your latest status updates on your main site.
Useful social media resources for limited companies

From our experience with social media sites, which we use to an extent, the most successful users of Twitter, Facebook and Google+ appear to be those who invest significant time updating their users/followers and don't simply reproduce content from their main sites.
There are a huge number of applications which will allow you to manage your social media accounts successfully, so that you are not skipping from site to site, logging in each time.
Hootsuite – probably the most useful tool of all, you can update all of your sites from a single application. You can view stats related to all the messages you publish on the various platforms.
We use TwitterFeed to automatically post headlines from our business sites to our Twitter accounts.
A handy 13 tools to simplify your social media marketing is worth a read – it recommends many tools we use at Company Bug each week, including Google Reader and Alerts, and WordPress as social media friendly content management system.
Also try our dedicated guide to the benefits of using LinkedIn for your limited company.