We talk to Luke Lang, co-founder of Crowdcube, about the rapid growth in popularity of crowdfunding, and the benefits this investment model offers to both business owners and investors.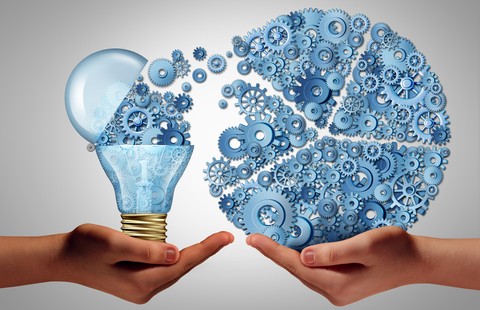 What first inspired you to set up Crowdcube?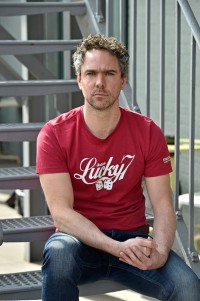 My co-founder and I have experienced the challenges of raising finance first hand, we knew our experience was not unique and we felt there must be a better way for businesses to seek investment. We also felt passionately about democratising investment and making angel investing more accessible for everyday people. So Darren and I launched Crowdcube, which enables businesses to pitch their idea to our rapidly growing crowd of investors, who all have the opportunity to be an 'armchair dragon' by investing anything from £10 to over £100,000.
How do you account for your rapid growth – funding 165 projects, and raising over £47m in just four years?
Since launching in 2011, Crowdcube has been leading the charge when it comes to alternative finance in the UK; we were the first equity Crowdfunding platform in the UK, the first to have independently managed funds and the first to have institutional investors invest alongside the crowd. With a record of firsts, it's our determination to remain innovative, coupled with a track record of success and the momentum that creates, that has driven Crowdcube's growth. In turn that growth has been maintained by having a range of great businesses on the site to attract to willing investors.
Was the recession influential in the rapid rise of crowdfunding as an alternative to traditional funding for small firms?

Crowdfunding had begun to grow in popularity prior to the recession but I think it's fair to say the recession accelerated the industry's growth as access to traditional routes of finance were under threat. However, the growth has continued post recession as the options available to businesses seeking to raise finance are still limited. Venture Capital companies are extremely selective and banks are still reluctant to lend, particularly when it comes to start-ups and early stage businesses. We're also seeing the market evolve with bigger businesses, such as River Cottage and easyProperty, the latest venture from the easyGroup, embracing crowdfunding to raise finance. With this in mind, demand for alternative finance routes, such as crowdfunding, is at an all-time high and so the market continues to grow.
What advice would you give to business owners who may be considering going down the crowdfunding route?
Crowdfunding makes raising finance accessible and enables businesses to take control of raising the finance they need to start or expand. For businesses considering the crowdfunding route, it's important that have a clear proposition which outlines what makes the business unique, the strategy for growth and ultimately, why people should invest. From experience we know that the people behind a business are an important factor for investors. People are inspired to invest by people, as well as the business idea itself, so it's an important element of the pitch that shouldn't be overlooked. Lastly and most importantly, investors will want to know how they could see a return on their investment, so it's vital the business is able to outline how and when that's likely to happen.
Do you find that most of your investors are interested in getting involved in projects? Is 'making money' almost a secondary consideration?
We've found that people are more likely to invest in a business if the proposition is something they are already passionate about or if it's just too interesting or compelling to ignore, so if a business can tick at least one of those boxes they are off to a good start. For businesses seeking finance it's important to be mindful that no investor wants to take on more risk than they have to, so the more tangible developments a business can demonstrate, such as sales or contract wins, the better. There are a range of factors which inspire people to invest. The underlying motive for investing is to see a return – if that can be achieved by investing in an exciting project, all the better!
How have the recent FCA regulations affected investors? Do they offer genuine protection to the less seasoned investor?
Equity crowdfunding is for people who can demonstrate that they fully understand the risks involved and that investing should only be undertaken as part of a diversified portfolio or by self-certified high net worth individuals. This is vital to ensuring that all investors are going into it with their 'eyes wide open' and they understand the high risk nature of investing in start-up and early stage businesses. The recent regulations have provided an extra level of clarity for investors, which is a real positive when it comes to consumer protection.
What's next for Crowdcube?
We want to continue inspiring investment every day and ultimately we want to be recognised as the Google of finance. We're working with bigger brands to bring a wider range of investment opportunities to the crowd and with plans to launch new products in the future, we're continuing to develop from our innovative roots. We're also leading the charge in the alternative finance industry, which is continually demonstrated by our ever increasing crowd of investors, the growing list of funded businesses and our continued drive to move the industry forward with the evolution of Crowdcube's proposition.
Further Information
For more information, visit Crowdcube. Over 110,000 investors have registered with the site since early 2011.