Since launching in May 2014, Snaptrip has transformed the last minute holiday rental sector. With total investment in the company now over $1 million in less than 12 months, the company's CEO, Matt Fox talks through some simple ways to get your brand investment-ready.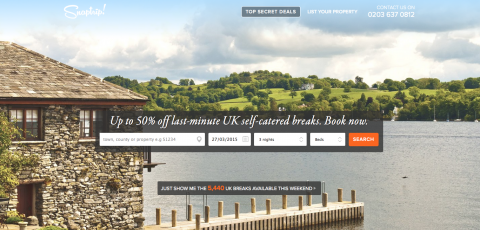 What's your point of difference?
Early stage investors these days like to see proper validation in a sector that can offer massive returns. The platforms of success for fundraising are not complicated, but they do need to be there to make fundraising a stepping stone, as opposed to a long drawn out process. Snaptrip does not have one point of difference, it has many. It had investment and was incubated via an early stage enabler, it has an experienced management team and, most importantly, it offers a new value proposition in last minute bookings to an existing big sector. We are continuously evolving to maintain that point of difference to ensure investors stay engaged and excited by the brand.
Keep an open mind
Launching a start- up in any sector is a big task and entrepreneurs are faced with many strategic challenges. By partnering with external investors, you can access a team of incentivised people to help grow your business fast. It's a more seamless path than say, bootstrapping the business yourself or through smaller loans, and can help your start-up create immediate traction – quickly, and at scale. I come across so many start-ups who are scared of "giving away" too much of their business, Dragon Den style. For us, it's about a mind-set; bringing equity partners in early on in the business simply increased the opportunity for success as we had access to great experience as well as financial resource.
Build a winning team
People buy people. Investors want a team that they have faith in, both in terms of talent and how you work together. When my partner and CTO Dan Harrison joined Snaptrip, I knew he would be an incredible asset both in terms of the huge technical talent, experience and new contacts he brought in, but also in supporting my investor relationships. For me a great litmus test when recruiting is "Can I put this person in front of my investors?" Read that as, is this person credible? Do they share our vision? Do they have the tenacity we need as this critical growth stage? These are qualities my investors expect from me so we need to make that consistent as the business grows. If I have any doubts, we won't hire.
Keep the end-goal in sight
The best investor relationships are long-term; this isn't a quick fix to get your business out of a tight month or to finance certain outgoings. Investment has to be about taking your business to the next level – and the level beyond that. When it comes to identifying investors for your business, be 100% clear about what you're looking for. Where will £XXX take your business? What's the phase after that?   Is it a financial partnership or are you seeking more input – advice, coaching, industry expertise? What's the one year plan, the five year plan, the ten year plan? Investors worth their salt will be seeking this total clarity and vision from you.
Talk, talk, talk
While I had thought I had a great professional network, the relationships I've developed as part of the Snaptrip journey is just phenomenal. There's a huge appetite out there to support start-ups and small businesses, and the mind-set is very much about support. So many people have spent time and energy in looking to open new doors for Dan and me, be it through introductions, collaborations, or people to bring into our team. It's been essential to getting in front of the right investors. Have those conversations, make time for that coffee or that beer. And give back, too. I am so excited to have reached a position where Snaptrip will soon be able to support other ambitious start-ups.
Further Information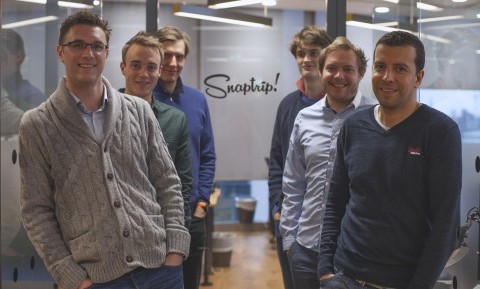 Founded by CEO Matt Fox, and CTO Dan Harrison, Snaptrip recently became the UK's largest website for self-catering holiday rentals following second-round funding and a new partnership with leading holiday homes brand Cottages4you.