Two brothers, Timothy McElroy and James McElroy founded their business as they struggled to find a dog sitter for their dog. They took inspiration from the likes of Uber and Airbnb to set up their business. Now, HouseMyDog is Europe's largest online community that enables dog owners to find and book local, trusted dog sitters and walkers. It operates in more than 70 cities across the UK, Ireland, Spain, France, Germany, Switzerland, Austria, and Belgium.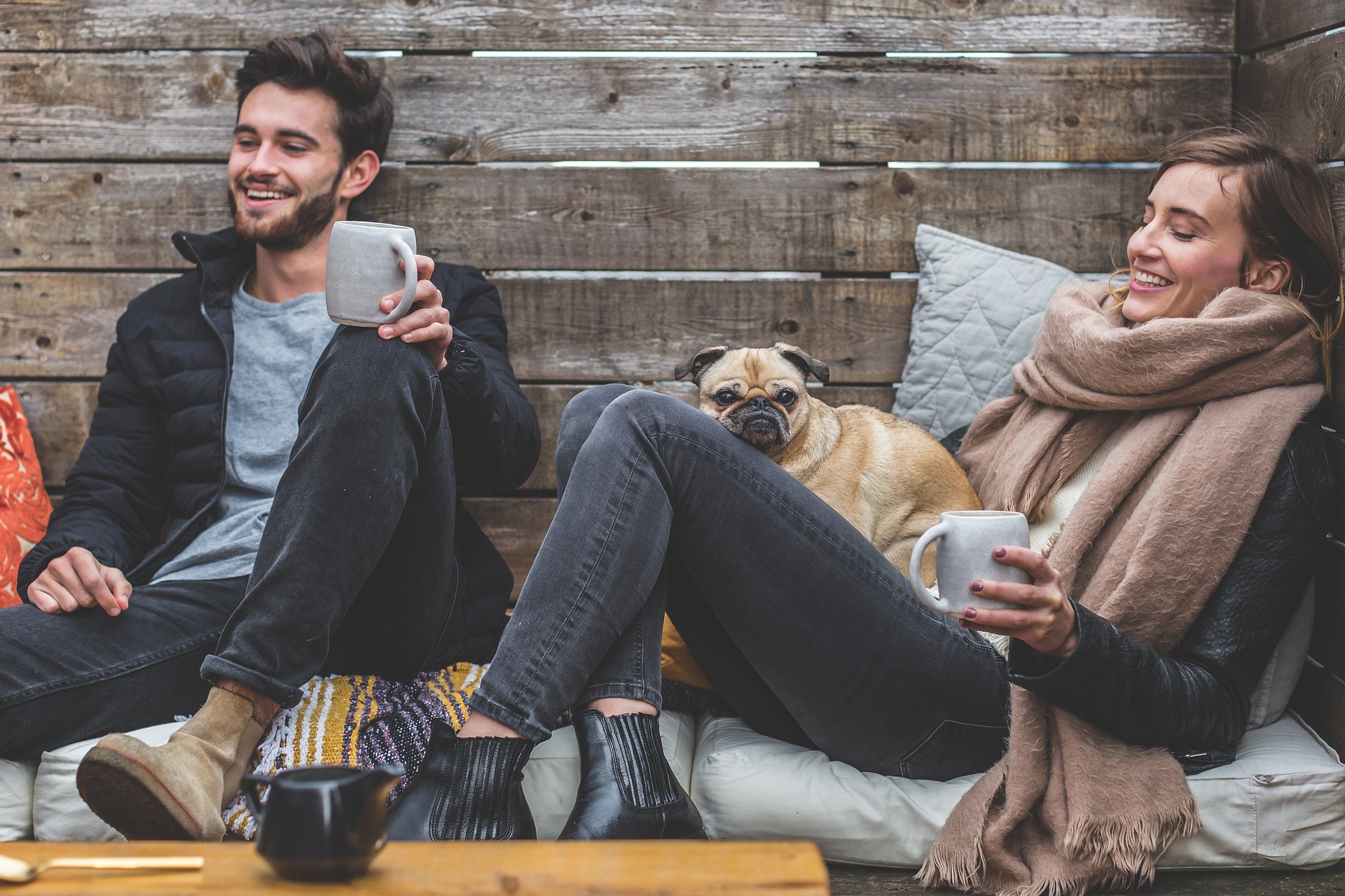 Can you briefly explain your business journey to us?
While preparing for a family holiday, my brother Timothy and I recognised the struggle to find a trusted and reliable sitter for our family dog, Holly. We'd seen the success of other service marketplaces, like Uber and Airbnb, and saw an opportunity to leverage the same model for the pet industry; offering dog owners board for their dogs in real, loving homes at an affordable rate. It's from this that HouseMyDog was born.
Having experienced impressive growth, we acquired German competitor Schnuff & co in early 2017 and recently announced a merger with European player, Gudog, which operates a pet services platform throughout Spain and France. Since launch, the team has expanded from 2 to 18, plus 4 office dogs, based in offices across Dublin, Madrid, Berlin and London.
Your business is a niche business, what made you think it could work as a successful business?
Most people think the pet services market is a niche one, but we've discovered that it is actually the opposite. When you look at the European market, for example, you discover that there are over 288 million household pets, with owners who spend €6bn on pet services each year. When we discovered the true size of the market and started to get feedback from our first users, who said that they'd been waiting for a service like this, we knew that we could be on to something.
You said you took inspiration from the likes of Uber and Airbnb, what is it that you found most inspirational about these hugely successful businesses?
What we liked about these platforms was the way they increased trust in previously informal markets. It's hard to remember, but before Airbnb, it was tough to know where to turn for short term rentals, or if you could even trust the options that you had found. We wanted to do the same for pet services; to give owners a go-to platform where they knew they could connect with great sitters and walkers.
How did your previous skills and experience play a role in setting up and running your business?
My background was marketing and growth, and Timothy's background was in finance and sales. Initially, we lacked the web development skills to build a fully functioning HouseMyDog site. Instead, we focused on a growth plan and self-funded marketing campaign that attracted initial users to a landing page. This was enough to secure grant funding which allowed us to build out our first website, onboard our first 1000 users and build out our internal web development team.
What are some of the biggest advantages and disadvantages of having a family member as a co-founder?
From growing up together, we know each other very well. This is great, as it means we are very well adjusted to each other's strengths and weaknesses. We are also able to be completely honest, which is a huge positive when it comes to decision making.
How did you go about securing funding for your business?
After initially using our own savings, we successfully pitched for a place in the NDRC business accelerator programme in Dublin, in 2016. This provided us with an initial €30k in funding, as well as mentoring and an office space. In 2017, we secured further funding through crowdfunding service Crowdcube, raising £650k in total. Based on the strength of this raise we broke the Irish crowdfunding record and won Crowdcube's 'best-crowdfunded business of the year 2017' award.  This was apart of an £850k seed round.
What are some of the ways you market your business, with the biggest ROI?
We market the business in lots of different ways, from simple online adverts to pet-related blog content, social engagement and local partnerships. What's important when we run a campaign is to think about the type of pet owners we are trying to reach, whether we are connecting them at, or before, the moment they're trying to find a sitter or walker and what kind of messaging that person will respond to best.
The biggest ROI by far is user referral. If a pet owner has a great experience and they tell a friend they found their sitter or walker on HouseMyDog, there's no better marketing we could do.
What are some of the most valuable lesson that you have learnt so far?
One of the most valuable lessons we've learnt so far is getting the right people into the right positions as early as possible. Initially, Timothy and I took on a lot of the work ourselves in the early stages of the business, which is to be expected as a startup. However, having a great team in place that we do now, has made us hugely appreciative of the need for a strong support network.
What are some of your goals for both the short and long term?
Our own market research reveals that 85% of dog owners are unhappy with the current services available for their pets – HouseMyDog is going to change this. Our vision is to create Europe's largest platform to find and book local, trusted dog sitters and walkers.
In the short term, we will be expanding into a further 30 cities in Europe with the aim of becoming Europe's largest pet services marketplace.
In the future, we want to expand our service beyond Europe. We also have plans to include additional value-add services based on the feedback and demand we have gained from the HouseMyDog community such as pet nutrition, and insurance.
More on starting a business in a niche market and success stories.